10 Reasons Why You Should Watch BuyBust on the Big Screen
The Erik Matti film head starred by Anne Curtis, BuyBust, has been getting astounding reviews since its launch and for several good reasons. After 2 years in the making, this current Filipino masterpiece of a movie has finally graced our cinemas.
I won't delve on the intro too long since you probably have read the basics about the movie but why should you watch it? There will be no spoilers whatsoever (if that even applies) in this article but there will definitely be a lot of politics involved.
Here are 10 reasons:
1. Unapologetic storytelling
As you may know, BuyBust tells the story of the constantly alive drug war in the Philippines. If you think Narcos was strong and upfront about the life and backstory of Pablo Escobar and the different cartels, you'd be more in awe of how BuyBust tells our story.
Reality Entertainment
Despite being a proclaimed democracy, the Philippines remains somehow conservative in discussing politics and political figures. BuyBust was able to break through that and show us how it all possibly is.
2. It's an Erik Matti film.
Erik Matti has been known to create some of the most groundbreaking, IDGAF Filipino movies from horror to real-life action to sexy films. BuyBust's story was written by him. From a passionate movie-watcher's point of view, this movie being an Erik Matti film is enough reason to give it a watch.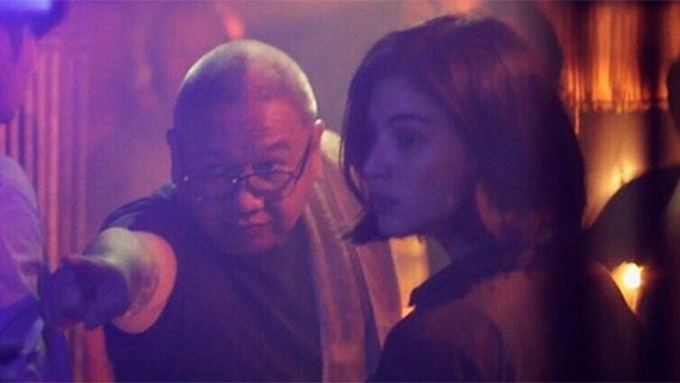 Pep.PH
3. Fantastic music and score
Given that it's an action movie, you wouldn't really think that the creators would invest so much on the music and score. But they did. So when you watch the movie, listen. Indulge all of your senses to live within and experience the story. Aside from the song choices and runs of the score, the timing is just perfect, encapsulating and giving you a deeper meaning to the story.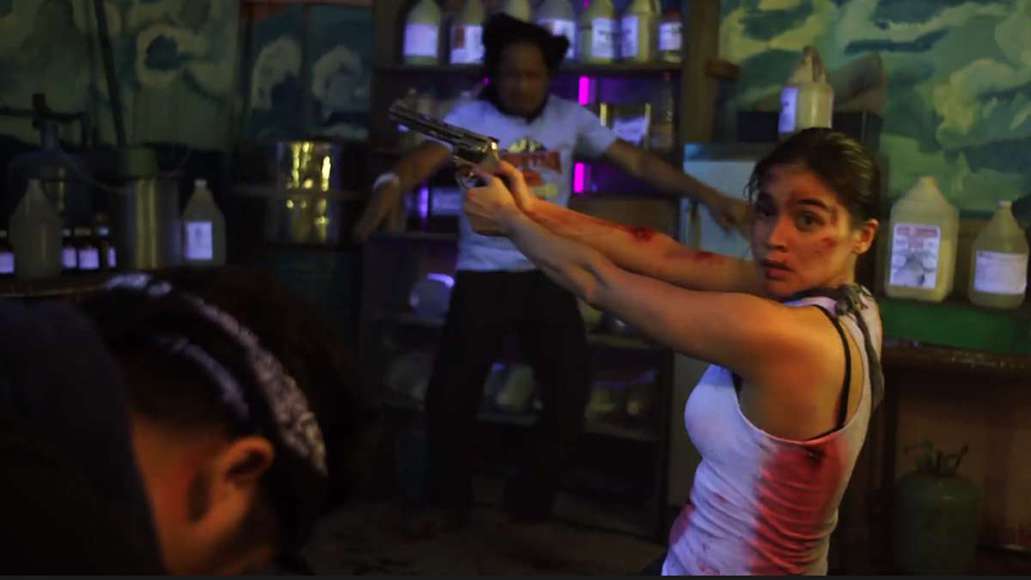 Reality Entertainment
The music and score will constantly remind you that this is a Filipino film about our people that, perhaps more often than not, are not realized everyday by the more privileged Filipinos.
4. The whirlwind of emotions it brings will remind you of where you stand in our society.
You'll be disgusted, shocked, amazed, sad, and laughing throughout the movie. But more importantly, wherever you may be watching it, notice how and when you think some things are funny and why some things may be scary.
Reality Entertainment
I watched the movie in Glorietta with which I assume the people watching with me are somewhat privileged. It's crazy to think how the things I, along with the other moviegoers in the cinema, might find funny are not hilarious to the real people who experience the same situation in the movie in their day-to-day lives.
5. Reality check.
Let's not be total hypocrites. It's painful enough to know that people die everyday but for people to die in a battle because of the war on drugs is just too difficult to comprehend and bear but it happens. Some of us worry everyday about commute. Some of us worry about having nothing to wear. Some of us worry about where to have lunch.
Reality Entertainment
All while some of us worry if they're still alive tomorrow. It's not even like these people are warriors or built for battle but fighting for their lives every single day, as if its not hard enough for them to even survive, has become their norm. And this actually happens in our society today.
6. It opens your eyes to how power works in our country.
Basically, if you haven't even yet, you'll realize why big political figures and families want to stay in power. It shows how in nearly everything happening around us, there is politics. Power is addicting and sadly, it's almost always given in the wrong hands.
7. It's the story of our people today.
Modern times have changed a lot of things except for certain social and political issues like what BuyBust is telling us about. This is the current status of the bigger chunk of our population and it's alarming.
Reality Entertainment
8. It will make you understand the war on drugs in the Filipino's perspective better.
If you're like me who likes to watch shows and movies like this or even if you just watch the news, you've probably heard that the war on drugs cannot be won. It's a difficult situation and it raises lots of dilemmas. For as long as there are users, there will be pushers. There will be supply. There will be people in power. And it doesn't even stop in our country because supply could probably be sourced from abroad and who can even stop that.
Reality Entertainment
9. It will leave you thinking for days.
Even just given the reasons I shared with you, this movie will leave you thinking. Whether you go watch a movie and just treat it as a movie or if you indulge further into the story like I do, you'll end up trying to understand what happened and what happens next.
10. It can be inspiring that, somehow, we can still do something.
Along with all the emotions BuyBust will ignite within you, if you look at it right, the heroin in the form of the talented Anne Curtis, will inspire you that with bravery and the right principles, we can do something. Perhaps not to alleviate the war and everything that goes along with it, but at least for our people. At least for the children. That maybe we can no longer change what is happening now but we can always work towards helping our fellow Filipinos have a better future.
I became personally invested in the story because I've been seeing the real thing in the news. Everyday, people discuss this and the film simply encapsulated it all without even trying to romanticize reality. That's why you should watch BuyBust while it's still in cinemas everywhere.
I can only hope it would make you ponder on things as much as it did to me.