Huda Beauty is Finally Available in Sephora Philippines and Here are the Products You Should Get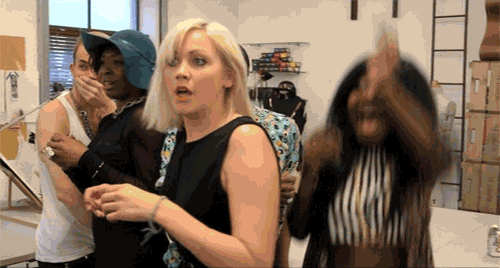 Giphy
Because of all the impressive amount of reviews of this makeup brand, we just can't help but just consistently crave to have at least one product from it just to test it out for ourselves. Now that it's available (also while there's an awesome promo in Sephora PH right now), we better grab some products on our cart before it all runs out.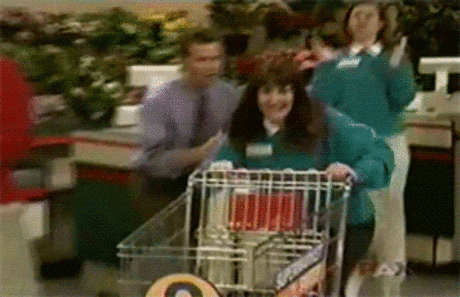 Giphy
Here are Huda Beauty products you should totally get right now:
If there's anything Huda is really popular for, it's eye makeup and highlighter. Nearly all our favorite beauty gurus have praised this product for being so blindingly pigmented, aliens could probably see it from outside the Earth.
Huda Beauty 3D Highlighter Palette in Golden Sands, Php 3,490
Php 3,490 is honestly a very fair price for 4 pans of glorious highlighters. Best thing about this is that it's available in 3 magnificent shades.
With a mix of four textures (dazzling glitter, creamy matte, shimmering pearl, and duo chrome toppers), this palette has 18 beautiful deep shades that you can take advantage of for every possible occasion.
Huda Beauty Desert Dusk Eyeshadow Palette, Php 4,070
Get this palette and you're definitely one step closer to having achieved the instagrammable eye look.
There are actually 3 pairs currently available in Sephora but we just have to say that you have to get this one if you want a pair that will give you your money's worth. Unlike most of Huda's eyelashes, this one is the easiest one to wear even if you're (like me) all about an everyday glammed up look.
Huda Beauty Eazy Lash in Harmony #17, Php 1,395
There are 2 types of Eazy Lash depending on how grand you want your eyelashes to look like. You can even reuse it several times for as long as you know how to take good care of it.
I swear I can't help but stare at this one girl I saw at an event because her foundation was too on fleek. Finally gathered up the courage to ask her what she used and lo and behold, she blurts out Huda Beauty. There are so many amazing foundations in the market for sure but this one is just too fantastic for words.
Huda Beauty #FauxFilter Foundation, Php 2,905
If you're out to splurge on a well-rated, tried-and-tested foundation, get Huda's. You'll get your money's worth and the perfect shade for you as well!
Huda, herself, is known for her prominent features which she damn well knows how to accentuate using makeup. Now you can achieve that too with Huda Beauty's Lip Contour and Liquid Matte Lipstick.
Huda Beauty Lip Contour in Medusa, Php 1,455
Huda Beauty Liquid Matte Lipstick in Muse, Php 1,515