10 Sephora Bestseller Brands You Should Get Your Hands On Right Now
Sephora bestsellers usually comprise of the same holy grail products so whenever we see a completely new roster, we go apeshit crazy. The brands included on this list may always be the same, usual names but there's new products from these brands that have become cult favorites!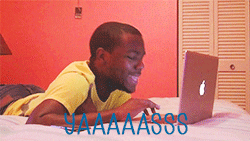 Giphy
Here are the top ten Sephora bestsellers you should get now before they're gone:
Fenty Beauty Kilawatt Foil Freestyle Duo (Limited Edition) in 7DayWknd/Poolside
Fenty Beauty Mattemoiselle Plush Matte Lipstick in S1ngle
Ever since this powerhouse beauty brand launched, it has never stopped being the talk of the town and has never left Sephora's bestseller list. Now that Fenty released another set and collection, it has become more unstoppable than ever while still keeping its core products on the limelight.
ZOEVA Cocoa Blend Palette in Full Size
Available in both travel size and full size, this product is definitely one of Sephora's most reasonably priced beauty products. This is an eyeshadow palette that has matte to metallic shades you can wear anywear anytime. Let's take it from the 550 reviews that gave this product an average of 4.5 stars.
Fresh Soy Face Cleanser
Personally, I'm a big Kiehl's fan. Something about me knowing that their products are specially formulated for Asian skin (aside from of course personally proving their stuff works miracles), turned me into a patron. But the thing is, I keep hearing about this Fresh Soy Face Cleanser! And now it's on Sephora's bestsellers! Reviews claim it's gentle and effective. Let's try it!
Beautyblender in beautyblender nude
Usually, raved-about beauty products always have some sort of downfall where people end up calling them hoaxes or money-making schemes. Not Beautyblender. This brand has been making teardrop shaped sponges for years and millions of women have been using it. Several innovations tried to take them down but nope! Beautyblender still reigns supreme in beating faces for the gods.
5. Farsali Unicorn Essence
Farsali Unicorn Essence
I've been seeing this royal little bottle everywhere on YouTube and Instagram and actually never realized it was sold on Sephora. There's something mesmerizingly magical about the concoction inside. Like, I can't even point out how I don't understand how it works but it does and it works wonders. Whether it's actually unicorn or not, we'll never know.
Benefit Cosmetics BADGal Bang! Mascara
Though Benefit has been known so much more about their brow products, we're not so surprised that this "out-of-this-world" mascara has been making rounds in the Sephora bestsellers list. This gorgeous mascara will really make your eyes pop and open!
Kat Von D Everlasting Liquid Lipstick
Two of my most favorite Kat Von D products are her Shade & Light Contour Palette and, of course, her ever famous Tattoo Eyeliner. But when it comes to lipstick, you don't have it all unless you have a Kat Von D one.
8. Foreo Luna Mini 2
Foreo Luna Mini 2
There have been a fair share of skincare products on Sephora's bestsellers list but for a tool with this much price, we're a bit surprised this was on the list on Sephora Philippines. Foreo Luna Mini 2, in case y'all don't know, is basically a facial cleansing tool. It's waterproof and helps your cleanser really dive into your pores to ensure an almost 100% clean face. Works wonders and available in 5 colors! Get yours now. You definitely won't regret it.
Too Faced Born This Way Foundation
Oh. My. Freaking. Makeup-loving. Heart. How do I even begin with this product?? This is a bestseller FOR👏🏼A👏🏼REASON👏🏼. It is most definitely one of the best foundations ever blessed to us by the makeup gods and it is available in a whopping 35 flawless, oil-free, medium-to-full coverage, long-wearing, photo-friendly shades! If you've been eyeing to treat yourself with a high end foundation, this is worth every centavo.
Becca Glow on the Go Kit
If there's anything Becca has done absolutely perfectly, it's highlighter. They make highlighters so good, it blinds all the haters. Their Glow on the Go Kit is just the perfect size. Comes with a liquid highlighter and a powder highlighter. To get the most blinding results, I dot some of the liquid highlighter on the area of my face I want to highlight and blend it with a soft brush dipped in the powder highlighter. TRUST ME. It just works.