The Top 8 Best of the Best Makeup Brands of 2018
Every year, we go crazy over makeup. A girl can just never have too much of it. For some reason, even if we haven't finished our tubes of lipsticks and hit pans on our highlighters, we can't just seem to get our hands off of makeup.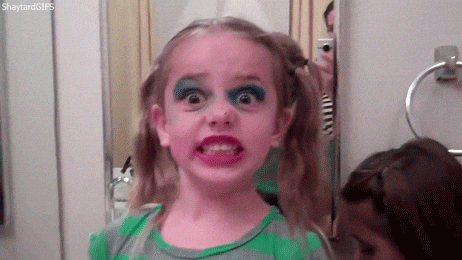 Giphy
And as 2018 is about to end, we round up the best of the best cosmetics brands of 2018. The brands on this list are the most coveted, most included in cult-faves, and mostly seen on the kits and dressers of perhaps every woman we know - popular or regular super chicks alike. Along with listing down the top 8, we're including a product or two from the brands that have been on their bestselling list, if not the most popular. You may or may not want to cop a product from some of these so ready your eyes and your wallets:
When ABH joined the Sephora PH catalogue this year, we had no choice but watch our money fly away. After a long time, women who go crazy over having on-fleek brows no longer have to order abroad. Thanks to celebrities and influencers who frequently mentioned the brand on their makeup videos, ABH didn't seem to have a hard time making it to the kits of every possible person on this earth.
Best products: Dipbrow Pomade and Brow Wiz
Makeup artist and beauty empire owner, Huda Kattan may have had a few issues to face this year but that didn't stop her brand from hitting top spots in every 'must-have' beauty list. Huda Beauty remains to prove its high quality and glamorous after effects so it's no wonder anyway.
Best products: Every single one of their eyeshadow palettes
This brand has been making rounds on the internet thanks to its multiple collaborations with several beauty gurus and influencers. And though it may have been getting some slack for 'failing' in some of the products they've released, there is no other go-to when it comes to long-standing, beautifully blending makeup brushes than Morphe.
Best products: Every single one of their brushes
An institution in the professional makeup industry as well as a household name, MAC Cosmetics remain to be on every beauty list about the best cosmetics for good reason. What I personally love about this brand is that they keep creating high quality, professional-level products which are also so easy to use even if you're a complete makeup virgin.
Best products: Every single lipstick and Prep and Prime Fix+
That quirky vintage design has been making rounds on social media and our personal kits this year for sure. It seems like each one of their products have actually been staples on every other girl's kit. Show me a woman who doesn't own a product from this brand.
Best products: Precisely, My Brow Eyebrow Pencil and BADgal BANG! Mascara
Too Faced makes it to the top 6 for 2018 because of some of their products that are too good, you don't look for another brand. Their stuff are the ones that you actually take time to use and stock up on because more often than not, they're sold out!
Best products: Soft Matte Lip Cream and Ultimate Eyeshadow Palette
Last on our top 8 list is Urban Decay which has been known for making some of the best eyeshadow palettes ever known to mankind. Year after year, they create new colors and new palettes that make us wish we could change eyeshadows every other hour.