5 Reasons Why We Think the Angelica Panganiban-Carlo Aquino Movie Is Going to be a Huge Hit
By now, you would have seen the trending video of Carlo Aquino hugging once ex-girlfriend Angelica Panganiban, aka #CarGel, from behind and kissing her on the nape of her neck. In just a couple of week's time, the video has already had a whopping nine million views.
If that doesn't pique your interest, perhaps their upcoming film together will. Yep, the erstwhile couple are doing a movie called Exes Baggage under Black Sheep, ABS-CBN's newest film outfit.
Playdate isn't announced yet, but at this point, we already think the movie is going to be a success:
You know you're going to be in for a roller coaster of emotions when Villegas directs. Expect great cinematography from one of the best directors of Philippine movies to date.
2. The title of the film alone is a teaser to what a lot of us, titas and millennials alike, have been through at one point in our lives.
You know what I mean. We have that one ex that just changes our perspective on relationships, baggage and all. Brings back a lot of memories, doesn't it?
3. While there has been no hint of the theme song of the movie, we can only expect it to be as gut-wrenching, emotion-provoking as that of other local films that have been released lately.
There are a lot of guesses going on right now in social media as to what the movie theme song as well as who the singer will be. Maybe Black Sheep can throw in 90s mixtape by the JCS even? As a bonus for all fans who grew up watching G-Mik on weekends.
4. A film that delves on relationships with your ex is something that we all secretly crave for (because we're cheesy like that).
Sure, it's been done before millions of times, but when it's about that one ex that struck your nerve, broke your heart but taught you that oh so important lesson, that is, to love again, you know you'll be lining up to watch it on the first day of showing.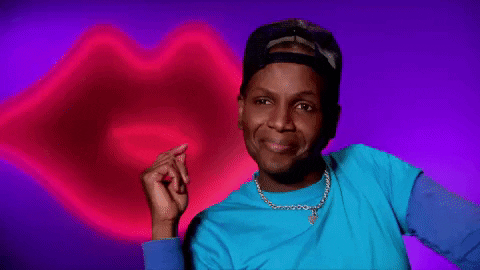 Giphy
5. Let's cut to the chase. The main reason we think Exes Baggage is going to be a success is cos we all want to find out if the Carlo-Angelica pairing still elicits the same kilig they gave us when they were much younger.
The viral off-cam photos and videos the exes have been sharing via social media have got people asking: are they or aren't they back together?
Because really, if you can have that kind of deep-rooted connection with an ex, shouldn't your romantic relationship be given another chance?