Foolproof Makeup Products That Will Help You Look Soooo Good
Let's face it. Not everyone can really apply perfectly flawless makeup without those smudges and streaks of excesses and overlining cause for some reason you can't even blend. That's totally okay though! Remember that especially in makeup, practice makes perfect.
However, even if there are products that are effective yet budget-friendly, there are simply some that work wonders just because they are easy to use and have been tried and tested by all makeup lovers.
If you can't figure out doing your makeup just yet but would love to beat your face for the gods, these can be your go-to products whether for everyday use in the hot and humid weather of the Philippines or for special occasions:
Is there anything that MAC can't fix? Even a makeup newbie can use this and end up looking like her face was done by a professional. This pro long wear foundation is easy to layer and light but gives medium to full coverage for those who want a flawless makeup feel.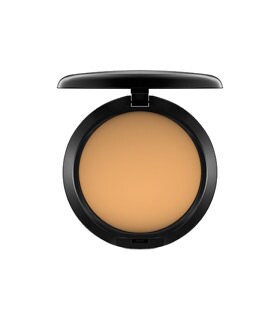 MAC Cosmetics Studio Fix Powder Plus Foundation (available in 49 shades), P 1,900
MAC may have launched it's Next to Nothing line but we still personally use this for everyday because it's tried and tested perfect for touching up your face and making you look always fresh. Just use its built-in sponge and retouch anytime for your special occasions.
We all know the popular adage, "Kilay is life," which is why this product is definitely a must have for every I-literally-have-no-idea-how-to-do-my-eyebrows type of gal. This wonder tool can help a non-makeup enthusiast improve one's untamed brows. It's easy and reliable plus it's long wearing too!
K-Palette 1 Day Tattoo Lasting 2-Way Eyebrow Liner 24h (available in 4 shades), P 895
K-Palette has a brow powder and a brow liner that works together perfectly, you just have to find your right shade.
Iconic, foolproof, and downright amazing, MAC lipsticks are just the number one must-have in every beauty-lover's arsenal. Those easily recognizable black bullets have been in the market for too long and was able to establish their credibility in slaying any makeup look. Take your pick from any of their classic lip collections - Matte, Retro Matte, Satin, Viva Glam, or even try one from their collabs.
MAC Cosmetics Retro Matte Lipstick in Ruby Woo (Retro Matte lipsticks are available in 7 colors), P 1,050
There are several colors for different tastes from neutrals to popping bolds. Always remember that your lipstick finishes off your look. It has the power to make you look like you've taken so much effort in doing your makeup when all you did was slap on a bold, red lip.
Canmake Glow Fleur Cheeks
Canmake may have made waves to the young market but this Japanese brand has all the fancy summer-y colors that would appeal to even the young at heart. A more expensive powder blush of peachy shade can prove wanting in pigment but Canmake's peachy blush shade truly delivers in one sweep. And it stays too!
Canmake Glow Fleur Cheeks (available in 6 colors), P 760
Naturactor Powder Foundation
This popular product gives a poreless effect, enough to project a flawless complexion without much effort. And you'll appreciate Japanese products and its stellar quality once you try Naturactor. It's not just good for special occasions because it can also be used everyday. Just layer it with your trusted sunscreen or tinted moisturizer.
Naturactor Powder Foundation (available in 5 shades), P 620
It's richly-pigmented and has earth-toned colors good to match any occasion. What's more is that this palette is tiny enough to fit a compact vanity kit so you can easily bring it along to retouch throughout the day. How perfect is that?
Tarte Cosmetics Tartelette Tease Amazonian Clay Eyeshadow Palette
What about you? What's on your list of no-fail makeup?