Hold On to Your Panties, Deadpool's Back!
Avengers: Infinity War may have been keeping the cinemas full and packed but we're more excited for this foul-mouthed, wisecracking mercenary.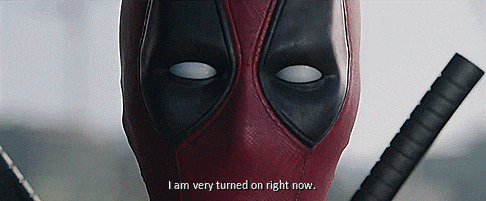 Giphy
Deadpool is finally back for more no-holds-barred scenes and we can't wait! Finally, after launching the first highest grossing, biggest R-rated movie in history, the second film is here - much bigger and badass-er, it's already expecting a $150 million debut.
John Wick and Atomic Blonde director, David Leitch brings more stunts, style, action, and knee-slapping humor.
Deadpool is realer and larger than life being honored as the first live-action superhero movie to be nominated for a Golden Globe for Best Picture in the Comedy or Musical category. Ryan Reynolds was also nominated as Best Actor (if he's even really acting).
In this movie, Infinity Wars' Thanos (played by Josh Brolin) is Cable, a warrior infected with the techno-organic virus that renders him cybernetic and the most highly-anticipated screen personas in recent history. Talk about being an reputable Marvel villain!
Comic Book Movie
Brought to us by the super coolest 20th Century Fox, Deadpool 2 is coming to the Philippines on 16 May 2018 and will have previews on 15 May 2018 nationwide starting 5:00 pm! Run to cinemas and IMAX screens near you.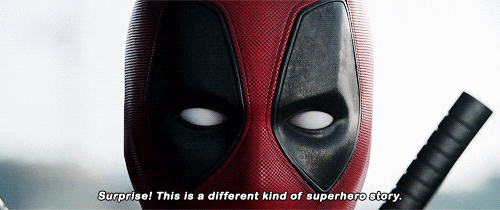 Giphy
*Post photo from Raborlatte / Twitter.