Nail the Signature Asian Beauty Look of Ombre Lips with These Tips and Products!
Our favorite Korean actresses do it. We've seen it on social media - tint applied just in the middle of the lip. The rest of the lip is left bare. It looks like you sucked on a cherry lollipop or candy.
In this context, we're talking about ombre/gradient lips done the Korean way. The look is playful, fun and almost child-like.
Korean girls, who have naturally pale lips, just apply a cherry colored lip tint in the middle of the lip and spread the color with a finger.
But those with pigmented lips will need a base to mute the color. That base is nude lipstick or better yet, concealer.
I asked an Instagram friend, whose ombre lip look I have been admiring what she did to achieve the look. Her base is concealer. Then she applies Clinique Pop Matte Lip Colour + Primer in Graffiti (a bright pink-red to the middle of the lip).
Clinique Pop Matte Lip Colour + Primer in Graffiti Pop ($18.50)
Another friend uses products from MAC Cosmetics. She starts with MAC Viva Glam II, a pinkish beige, the applies Cherry Lip Liner on the middle part. You need to blot this quickly as the lip liner is very matte.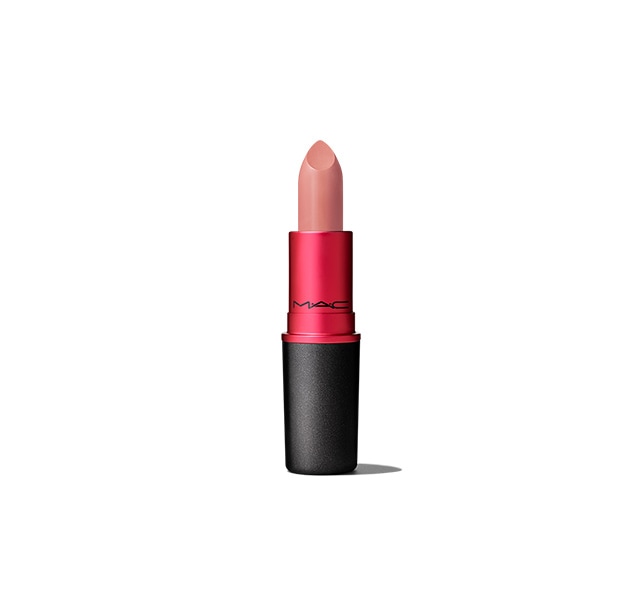 MAC CosmeticsViva Glam Lipstick in Viva Glam II ($21.35)
MAC Cosmetics Lip Pencil in Cherry ($17.50)
The whole point of the look is to have fun. So don't be afraid to experiment with whatever products you already have.
Here's a tutorial we found on YouTube to help you get started. Enjoy!
*Post photo from Pinterest.