5 Forking Good Reasons to Watch The Good Place
It's the time of the year again when we are given the chance to ponder on things and imbibe the solemnity of the week. This is the time when being good is a requirement.
If you're on Netflix, surely you've stumbled upon NBC's The Good Place. If not, allow us to introduce you to this gem of a show.
1. It's funny without being offensive.
Apparently, it is possible to get a laugh without hurting anyone in the process. Created by Michael Schur, the man behind comedy hit Brooklyn 99, The Good Place will give you the same kind of feel good laughter that can only come from excellent dialogue.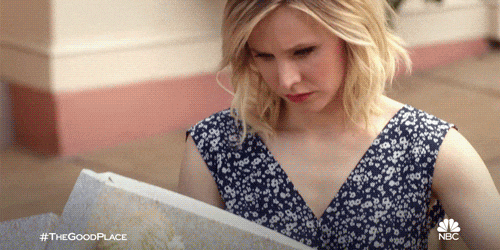 Giphy
This fantasy-comedy follows the life of Eleanor Shellstrop (Kristen Bell) who woke up in The Good Place aka Heaven. She later found out that she was sent there by mistake. Does that already reel you in?
2. Bite-size philosophy.
Hang on! More than the funny and quotable lines, The Good Place will also give you everyday moral dilemmas. Wrapped in witty dialogues are digestible insights on ethics and philosophy.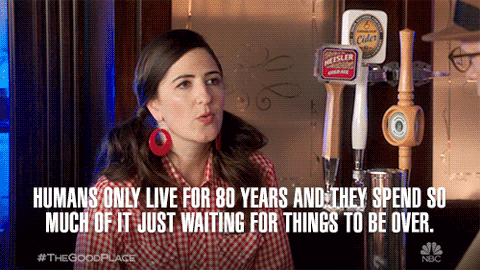 Giphy
Played by the inimitable Ted Danson, Michael the 'heaven' architect introduced Eleanor to her soulmate, Ethics professor Chidi (William Jackson Harper), who would teach her how to be good.
3. Outstanding cast.
As you watch The Good Place, you will realize how perfect the casting is. From Bell's spot-on punchlines to Dance's excellent delivery, it must be said that one of the greatest strength of this show is its cast.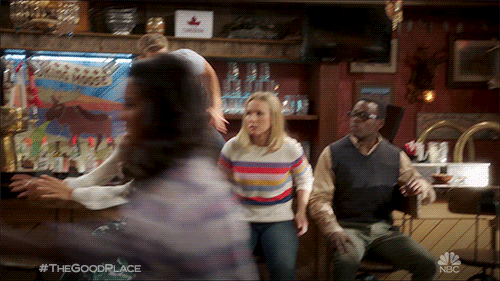 Giphy
Along the way, they'll meet other residents of The Good Place including socialite Tahani (Jameela Jamil), Asian monk Jianyu (Manny Jacinto).
4. Beautiful Color Grading.
One thing that will be glaringly obvious when you watch The Good Place is how pleasant to the eyes its pastel aesthetics.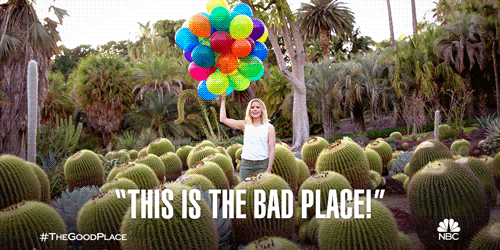 Giphy
As the show is supposed to be set in heaven, it's not surprising that the setting is designed to make you feel awesome.
5. Makes you want to be good.
If there is a show that subtly encourages its audience to be kinder to each other, it would be The Good Place.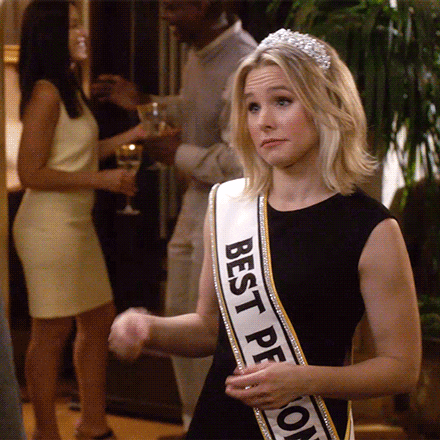 Giphy
I am ending this article with a quote from Chidi: "I argue that we choose to be good because of our bonds with other people and our innate desire to treat them with dignity. Simply put, we are not in this alone."