14 Things You Actually Need to Have On Your Out-of-the-Country Travels
Perhaps nowadays, there's nothing more exciting than traveling to another place where no one knows you. But because you're headed to a new place, as much as you don't want anything totally planned out (like me), you'd want to be as ready as possible.
I'll cut the bull. Here are actual things you might want to have before you take on that flight and call yourself "travel-ready":
1. Travel pocketbook organizer
I don't know what it's called but ever since I've been out and about the country, I've been seeing a lot of people using one of these.
Muji
I told you I'm not as organized and I literally use a book (like, a literal book I'm bringing to read on the trip) to stash all my documents in so when I saw one of these, I'm immediately envious.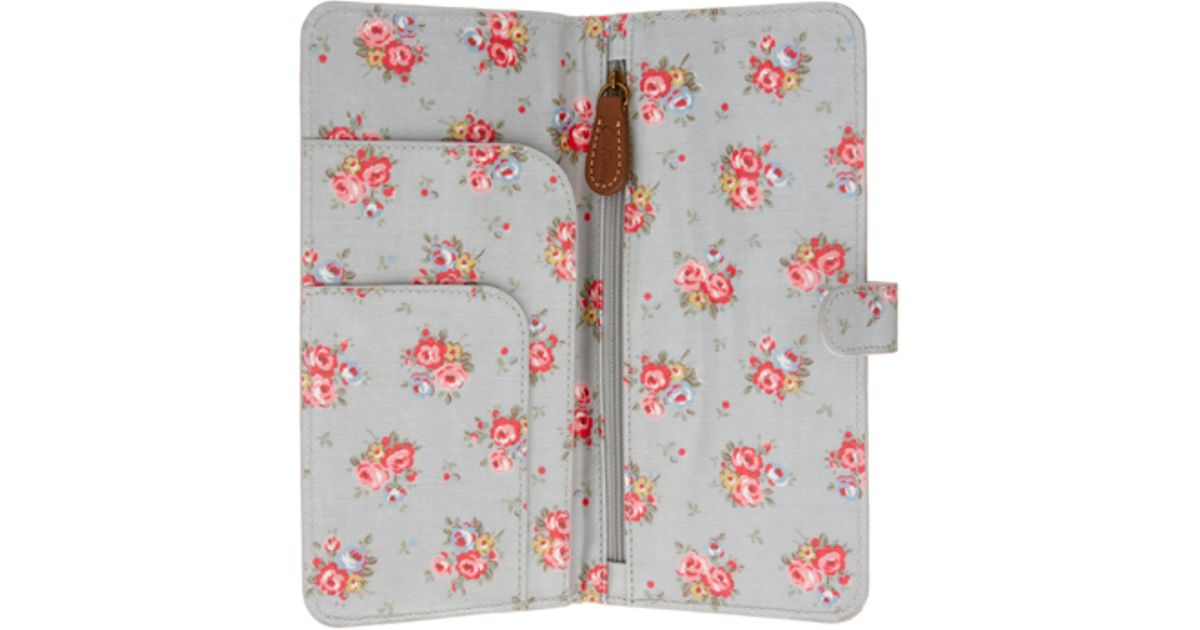 Cath Kidston
2. Small multi-tool
This is so handy! It's not exactly ideal if you're not checking in your bag but this is definitely a must-have.
Wiggle
I once experienced my luggage handle getting broken so I bought this very thick tape to stick it down but I didn't have a pair of scissors to cut it. It sucked that I had to sacrifice my eyebrow razor. Wish I had a knife or something.
3. Sleeping mask
Cause no one wants to watch you sleeping with your eyes half open. It's creepy and anything can go viral - including your chic, drooling-while-sleeping look.
Tickles
4. Foldable tote or backpack
You'll never know if you'd actually end up shopping for too much or maybe you'd need to stash some stuff separately.
Under Armour Women's UA Essentials Sackpack
You can even bring these while you're walking around the foreign streets. These are also handy when your luggage is suddenly over the limit and you'd be needing to hand carry some stuff.
Bando I Did My Best Canvas Tote
5. ATM Card
A sure must-have. Should anything happen, it's best if you're sure that you have access to additional money. Make sure your ATM card is activated for international use before you fly out. You can do this by simply going to your bank and asking them for international activation of your card.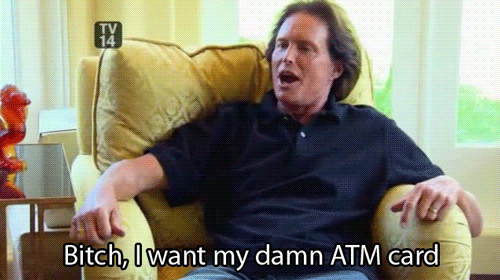 Giphy
6. Google Translate App
You can't always rely on awkward tourist sign language for so long. Google has made it possible for users to download a specific language so you can use it even when you're offline.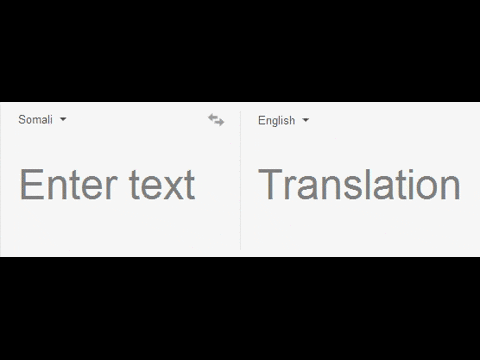 Giphy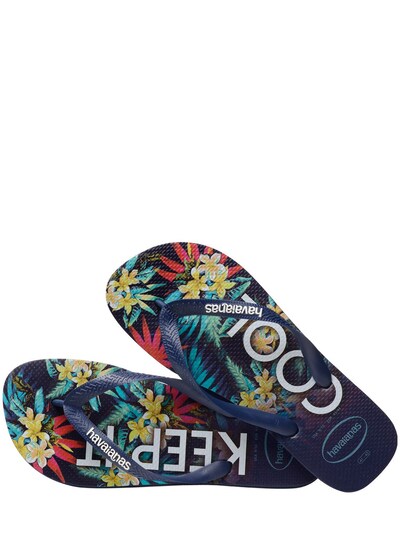 Havaianas Top Tropical Rubber Flip Flops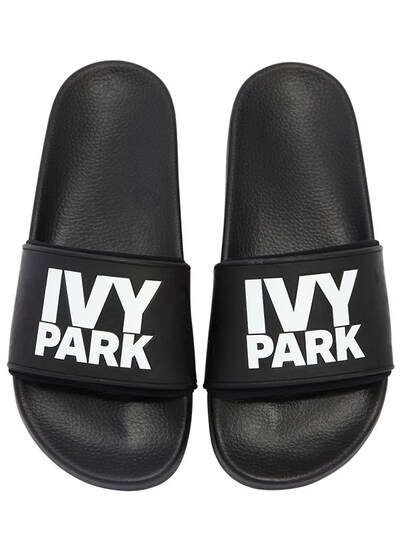 Ivy Park Neoprene Slide Sandals
8. Hat or Cap
Again, cold or warm place, a hat or cap will be very useful. You'll look cute and protected! How nice is that.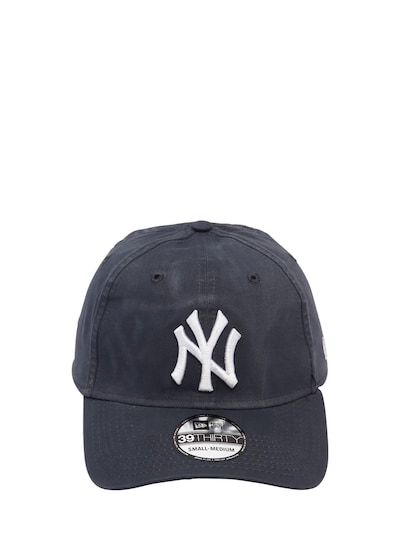 New Era 39thirty NY Yankees Washed Hat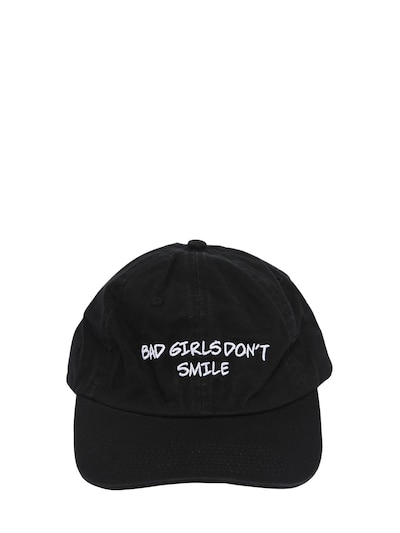 Nasaseasons Bad Girls Don't Smile Embroidered Hat
9. Universal Travel Adapter
Even when you're just headed somewhere in Asia, it's always good to have one of these when you're traveling. Get the one with the USB port so you can easily plug in all your devices at once.
Pac2Go Universal Travel Adapter with Dual USB Slots
10. Packing cubes
Who hasn't been saved by these helpful little cubes? They will keep your backpack or luggage organized and you wouldn't have to rummage through your stuff like you're finding a lost treasure.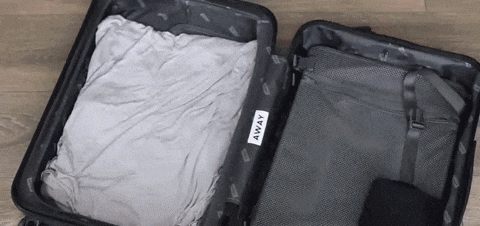 Giphy
You can literally buy this anywhere.
11. Suitcase travel scale
We wouldn't want to pay full for a little bit of extra baggage, would we? You can make sure you don't exceed the available baggage limit with a small travel scale.
Spigen Luggage Scale E500
12. Maps.me & Google Maps
Especially for those who like to travel solo and somehow manage to lose direction, maps.me is super helpful. Similar to Google Translate as we mentioned above, you can also download a certain location on maps.me and use it even when you're offline. Best part is that the GPS follows you in real time plus you can see landmarks! Google Maps can help you with transportation.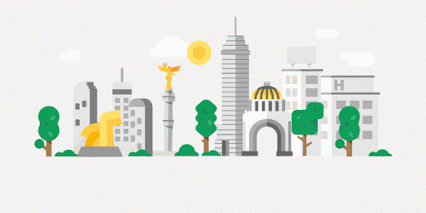 Giphy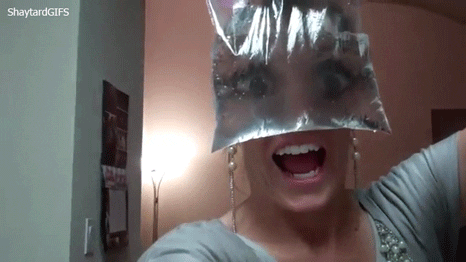 Giphy
14. A scarf
You can use it as a skirt, or a headpiece, or drape it around your neck, or lay it on the beach so you can sit without having so much sand on your ass. Wherever you might be going, bring a scarf.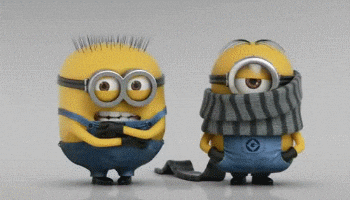 Giphy