7 Reasons Why Traveling in the Philippines is a Pain in the Ass
Whether you're a local or a tourist, if you've ever done some traveling in the Philippines or even simply in Manila, there's one thing we can all agree on - going around this country is sooo complicated.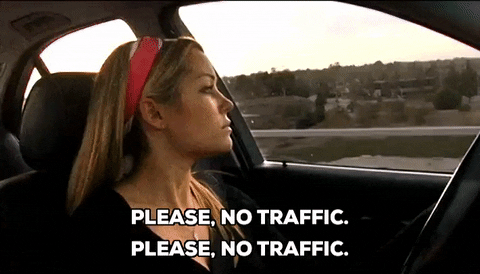 Giphy
It's so realistically funny, meme's started sprouting up about the crazy time it takes for you to get from Point A to Point B EVEN WHEN YOU'RE JUST GOING AROUND THE CITY!
When in Manila
I love this country but since a majority of my time (and life) is spent on traveling, allow me to share with you my 7 reasons why traveling in my lupang sinilangan is a pain in the ass.
1. Traffic is normally CRAY...
How do I even begin to explain this? For some reason, besides the fact that transport hailing companies have popped up, Filipinos still find enough resources to buy cars. We have too much cars that double parking on a narrow street has become usual and normal.
Inquirer
It's bananas when you realize that a flight to Cebu would take you an hour or so but just going from Makati to Quezon City will take you 3-4 hours on a weekday rush hour.
2. ...oh, and wait til it RAINS.
Metro Manila is so overpopulated, that's one thing for sure. But what I'm still trying to understand is how is it that when it rains, people seem to multiply and there seem to be even more vehicles on the roads? Your 3-to-4-hour travel time from Makati to Quezon City? Yep, make it 5 when it's raining.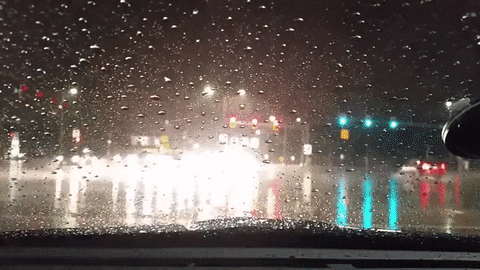 Giphy
3. There are so many means of public transportation but nothing seems to work as well.
Lemme see if I got it down - we have MRT, LRT, buses, jeepneys, P2P buses, taxis, ride-hailing transport services, shuttle vans. And yet, here we are.
iMoney
4. The Philippines islands are so near yet so far.
I love the beach. If there's any chance for me to go to the beach, I'd grab the hell out of that opportunity. But see, the thing is, the closest beach to the city would take me 3-4 hours. Boracay is closed as of the moment so I'd rather just check out La Union but that would be a 6-hour++ ride or I could go chill at Puerto Galera but really, who wants to sit in a bus or a car for hours and then get on a cup-noodle-smelling RoRo and then get on to another van or jeep or tricycle before you get to your destination?
YouTube
5. If you think going to your destination is a hassle, wait til you have to get back.
Everybody loves to take advantage of the long weekend. So it means that by the time you're headed back to the city, you're more or less going back with everybody else. Expect looooong lines at toll gates and 6 lanes on the 4-car lane highway.

Giphy
6. Airports are congested as heck.
For some reason, we are one of the few countries where the main airport accessing the main city is situated literally on the main city.
Manila Times
7. Too many islands, not enough airports.
I guess when the Philippines was born it was just automatically assumed that the people would be okay with long ass road trips and several transfers. The Philippines literally has islands where it's logical to fly but you can't cause there's no airport so you have no choice but to drive + boat going there unless you own a helicopter or something.
Pinterest
A high threshold for putting up with traveling woes in the country has become a part of Filipino culture. But one thing I love about being Filipino is our ability to innovate solutions, resourcefulness, and willingness to help our countrymen.
Traveling in the Philippines is no longer a pain in the ass with Airtrav. Recently, this Filipino-operated airline company spreads its wings to take Philippine travel to the next level. Honestly, why didn't anyone think of this sooner? The Philippine tourism would totally benefit from seaplanes. Why, we have more water than land! And with Airtrav, we can simply land on water.