Wonder Women Wednesdays: Superhero Wives
We've all seen The Avengers and the Justice League and all the other superheroes come to life on the big screen. And because of that Wolverine to us will always be an image of Hugh Jackman on our minds and Iron Man will always be Robert Downey Jr.
But you know what they say, behind every strong man is a much stronger woman. Without a doubt, once, twice, thrice, or even more, these superheroes have mentioned their love and gratefulness to the women of their lives.
So for our #WonderWomenWednesdays, we're celebrating the real life superhero wives of these superheroes we always knew and loved.
Anna Faris (Wife to Peter Quill aka Star Lord aka Chris Pratt)
ET Online
Surely you must be familiar with this pretty face. Anna Faris has also starred in several movies herself including the Scary Movie franchise, The House Bunny, and The Dictator.
We're not surprised if Chris Pratt is married to this beauty - she's a great actress, comedian, and loving mom! Imagine how fun their home is!
Elsa Pataky (Wife to Thor Odinson aka Chris Hemsworth)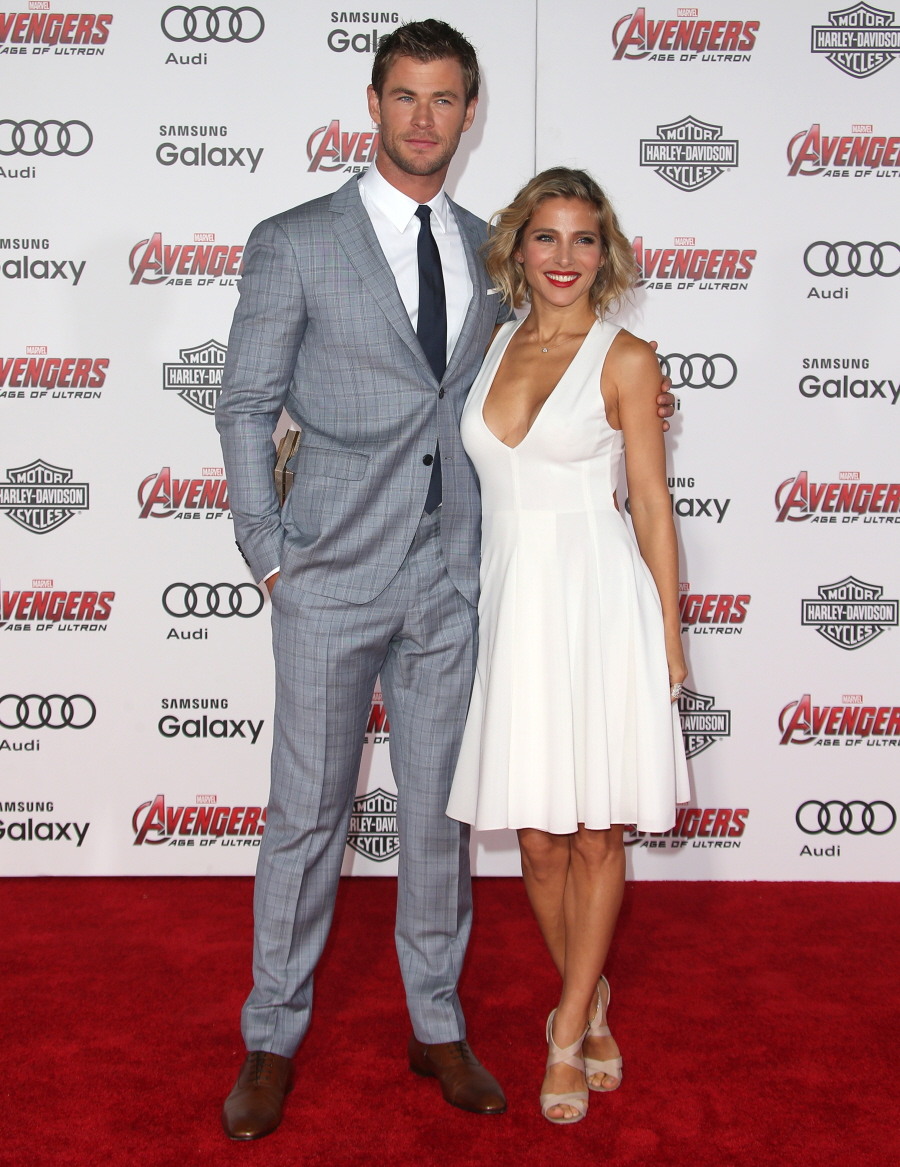 Celebitchy
She is yet another familiar face. Elsa Pataky is a Spanish model, actress, and film producer. She has starred in The Fast and Furious franchise but is now kept busy by her beautiful kids.
Chris and Elsa truly looks like a real-life god and goddess.
Deborah Lee-Furness (Wife to The Wolverine aka Hugh Jackman)
The Sun UK
Deborah and Hugh shared their first kiss on a film they were shooting together. Also an Aussie, Deborah is an actress who graduated from the American Academy of Arts in New York.
Despite their 13-year age gap (with Deborah being older), they have been together for 21 years and are still very much in love. The World Vision ambassador unfortunately suffered two miscarriages which led the couple to adopt.
Sibi Blazic (Wife to Batman aka Bruce Wayne aka Christian Bale)
Zimbio
Sibi is a former model, makeup artist, and personal assistant to Winona Ryder. Interestingly, Bale was proudly proclaiming his Bachelor status until he met his wife of now 17 years. Divorce apparently runs in the family and he didn't want to take part of it.
Sibi is definitely the epitome of a strong wife who always got her husband's back as she is always there to support and slap Christian back to reality especially since he's been doing crazy method acting.
Sophie Hunter (Wife to Dr. Strange aka Stephen Strange aka Benedict Cumberbatch)
Now Magazine
Cumberbitches unite ~or cry.. whichever you like~! Our beloved *ahem* Sherlock *ahem* Benedict is in very good hands as he is married to the gorgeous Sophie Hunter. She is an avant-garde theatre and opera director, playwright, and former performer.
They have a beautiful child who we hope picks up on his parents' amazing talents!
Julie Yaeger-Rudd (Wife to AntMan aka Scott Lang aka Paul Rudd)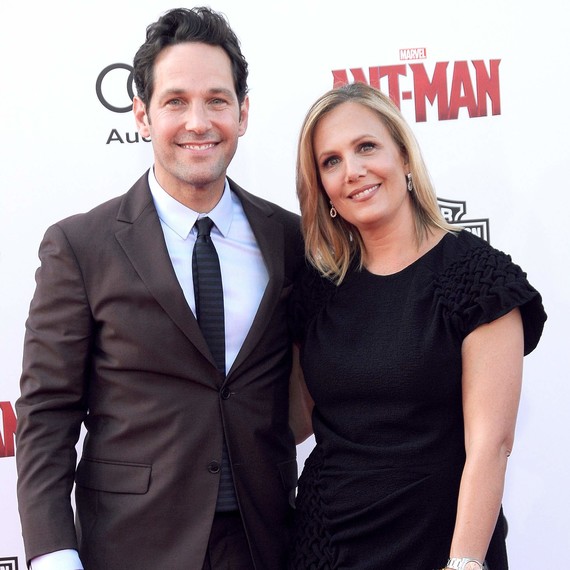 Martha Steward Weddings
Julie has starred in a few movies on her own but right now, we're only left in awe as to how perfectly they manage to keep their family life in private. Paul Rudd, of course, has starred in several films himself but he maintains his family life separate even if he brings his wife to red carpets.
Blake Lively (Wife to Deadpool aka Wade Winston Wilson aka Ryan Reynolds)
People
Ryan Reynolds may seem to be born to play Deadpool but it looks like he was also born to be husband to charming Blake Lively. If you don't know who Blake is, you've probably been living under a rock. She played the popular it girl Serena van der Woodsen in Gossip Girl and sporty Bridget Vreeland on The Sisterhood of the Traveling Pants franchise.
They're undoubtedly one of the most beautiful couples in Hollywood not to mention the funniest too!
Lauren Miller (Wife to The Green Hornet aka Britt Reid aka Seth Rogen)
Zimbio
Seth and Lauren nearly broke the internet as fans laughed at their hilarious realization that him and his wife are simply the less better looking version of Justin Timberlake and Jessica Biel. Lauren, of course, was up to the game - she's also an actress, playing roles in several comedy films such as Superbad and Zack and Miri Make a Porno.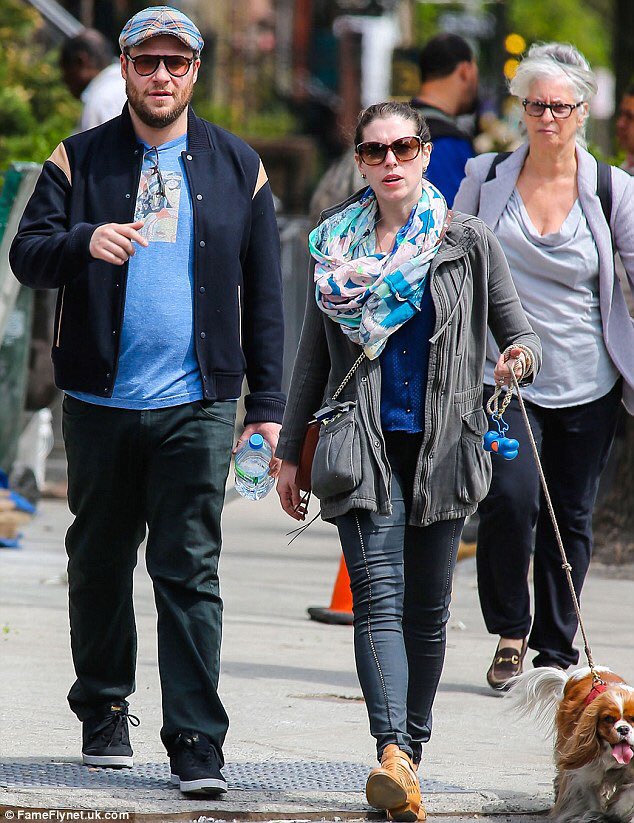 Twitter
To be honest, they're a pretty couple too!
LA Thoma (Engaged to The Flash aka Barry Allen aka Grant Gustin)
RSVP Magazine
The good news is just super recent and we're so happy for this couple! Malaysian-born LA Thoma is a physical therapist who has a Bachelor of Science degree in exercise physiology from Kent State University in 2009.
Being together for simply over a year but Grant decides to put a ring on it and we're not surprised cause girl is gorgeous! LA is lucky but Grant is, without a doubt, luckier!
Cassandra Jean (Wife to The Green Arrow aka Oliver Queen aka Stephen Amell)
Daily Mail UK
This couple seems to prove that beautiful people always finds a way to be together. As if Stephen Amell and his awesome American Ninja stuff wasn't enough to keep us ogling, just take a look at his actress, model, and Texas beauty queen wife!
We are dying over the cuteness of their family photos! Wonderful genes run in the family.