Wonder Women Wednesdays: Celebrity Father-Daughter Tandems
It's Wonder Women Wednesdays where we feature well.. wonderful women who inspire us! This week, in preparation for the upcoming Fathers' Day, we're paying homage to some amazing women who got their dads behind their backs and molded them to become the beautiful, courageous beings they are today.
Here are our picks of awesome celeb father-daughter tandems:
Lenny and Zoë Kravitz
Lenny Kravitz has been a household name ever since he established a firm foundation for his name in music. Unsurprisingly, his genes brought beauty and more art in the world as him, along with wife, Lisa Bonet, gave us the talented Zoë.
Zoë has appeared in several big movies such as Mad Max: Fury Road, Divergent, and X-Men First Class. Not only that, the actress and model has also released her own music.
The Kravitz father-daughter tandem is definitely something we're looking out for! We're hoping for a collab!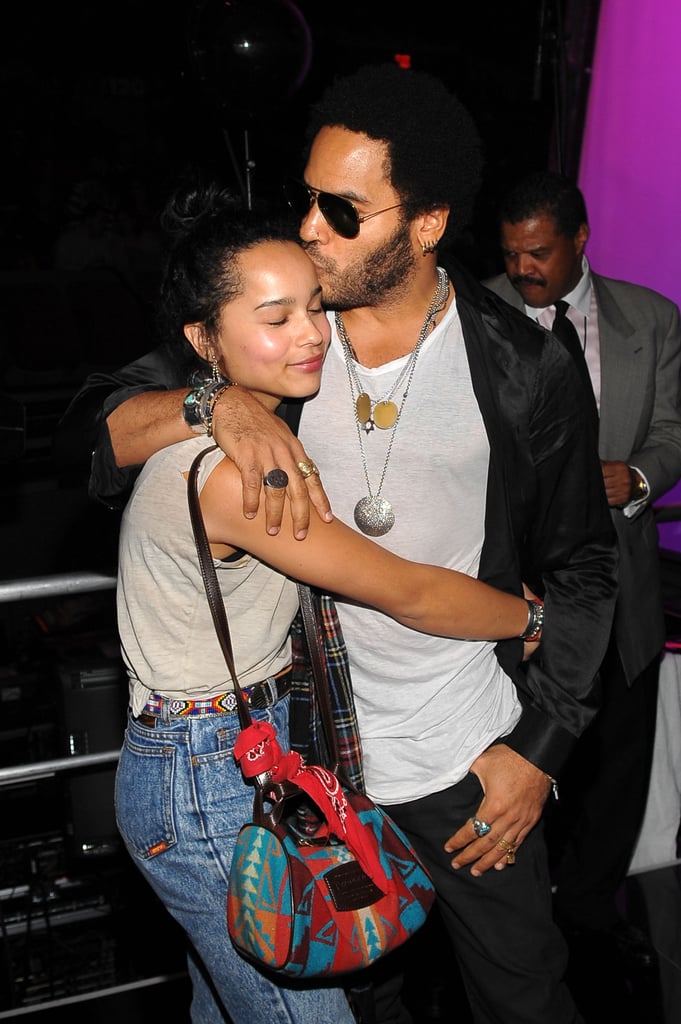 popsugar.com
Will and Willow Smith
It wouldn't be a surprise if Willow was actually named after her famous father. Will Smith has been in so much movies and he's been very vocal about his love for his kids that we practically watched them grow up to be the wonderful, ~woke~ beings they are today.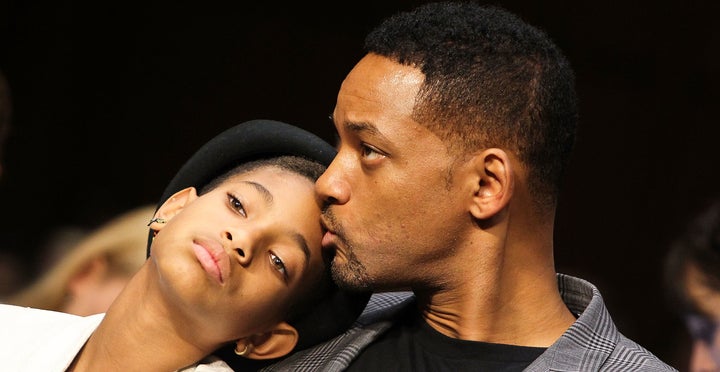 huffingtonpost.com
Willow, like Zoë, stepped into the limelight following her father as she ventures into acting, modelling, and music.
vibe.com
pinterest.com
Lionel, Nicole, and Sofia Richie
Lionel is another classic icon we all truly know and love. He has built his own name in the music industry but he proves that he's not only producing captivating ballads but bringing amazing beings into the world as well.
He put both of his beautiful daughters on the spotlight as they took their own paths and made their own names. Nicole is a successful wonder woman for sure as she puts on several hats being a successful businesswoman, fashion designer, actress, and TV personality. Younger Sofia, on the other hand, starts building up her own empire as a model and influencer.
thesun.co.uk
Two beautiful, talented women who definitely takes from their dad.
dailymail.co.uk
Billy Ray and Miley Cyrus
We all witnessed Miley and his dad, Billy Ray Cyrus' chemistry as they both starred in Disney channel show Hannah Montana. Both dad and daughter have pretty much been in the critical eye of the public but undeniably, there was never a moment when Billy Ray never had Miley's back.
Miley may have gone through a crazy phase but there's nothing more amazing to this story than seeing her dad caring for her and ready to answer any questions from the press every time she's knee deep in controversy. Plus, she has always remained a wonder woman to us because of her advocacy and new phase! Yay to her return!
Miley has always been very public about how she's a big daddy's girl. They are definitely a great tandem. Check out this cool duet we found!
Gabby Concepcion, Kiko Pangilinan and KC Concepcion
Probably ever since KC was born, she was under the watchful eye of the public. Born to a mega star mom and a heartthrob dad, we're super impressed with how KC handled her life. She moved away from the Philippine entertainment industry to study in France and despite having to deal with separated parents and half-sisters, KC embraced having two dads.
abs-cbnnews.com
The actress and singer is also the National Ambassador Against Hunger of the United Nations' World Food Programme. She graduated with a bachelor's degree in International Corporate Communications with a minor in Theatre Arts from the American University of Paris.
KC's love for family - both her dads - and her impressive way of making a name for herself is what makes her one of our inspirations.
chisms.net