5 Reasons Why We Think Kiehl's is a Brand Worthy of our Loyalty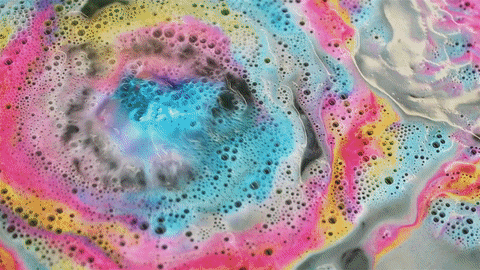 Giphy
And just like Lush, we have put our heart and loyalty to Kiehl's as our go-to brand for effective skincare. Here are 5 reasons why we think everyone should own at least one Kiehl's product and why it's a brand worthy of your loyalty.
Disclaimer: This is not a sponsored post.
1. Their products have been tried, tested, and proven to be effective.
Basically, what you see is what you get. What they preach is what they do. If a product says it will correct your dark spots, help you with your oiliness, or firm up your skin, you can be sure that it does just that.
Kiehl's Clearly Corrective Brightening & Exfoliating Daily Cleanser
2. They have several patrons who can attest to the quality of the brand's products.
I have seen different people come and go at my favorite Kiehl's store and nearly everyone who drops by definitely buys something. Usually the case is that they go to the shelf where the product they need is and just scan the rest of the store for new products.
Kiehl's Calendula Herbal Extract Alcohol-Free Toner
3. Their sales people know what they're talking about.
I haven't really asked a Kiehl's salesperson but I've visited many of their stores, including the ones abroad, and I am always welcomed by a smiling Kiehl's rep in a lab coat. Call it effective sales talk or whatever you want but their products have different ingredients and scientific solutions and whatnot that if someone was to just talk about it without actually believing in it, I don't think I'd believe either. These reps give their lab coats justice whenever they tell you about the product without stuttering.
Kiehl's Iris Extract Activating Treatment Essence
4. If you think about it, their products are pretty reasonably priced.
I mean, it's not exactly the cheapest and not exactly the most expensive either. Kiehl's products usually come in reasonably big sizes so for it to be priced in such a way actually makes sense.
Kiehl's Powerful Strength Line Reducing Concentrate
5. How do prove the brand is really good? They don't do promos or go on sale.
Yes. You heard that right. Kiehl's products are the same price all day everyday for the whole year and that's simply because they can do that. They don't need to lower their prices to ensure sales because their products basically sell themselves.
Kiehl's Midnight Recovery Concentrate