How Crazy Rich Asian Star Constance Wu Went From Bills to Blockbusters
We all know that only a small margin of celebrities are well off before raising up to immense fame, the Crazy Rich Asians star Constance Wu was part of the broke before fame club.
The actress got her big break in 2015 when she was casted to portray Jessica Huang in Fresh Off the Boat. Unbeknownst to many, Wu was actually heavy in debt a couple of years prior to her first role.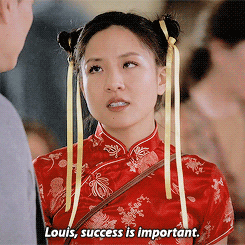 Giphy
According to Wu, "I was in tens of thousands of dollars in debt: credit card. Car. Personal. Student loans. I paid for my college all myself. I didn't have a boyfriend. I was really alone and lonely. I was new in the city, and I didn't have a community of friends in L.A."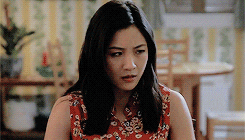 Giphy
That's a really tight spot to be in especially in a city where dreams are made and crushed in Hollywood.
The 36 year old actress really had it rough before she achieved fame working for years as a waitress and even revealing to Wong Fu productions that she also spray painted "bald spots" on her car at some point and couchsurfed (hopping from one house to another) for a month.
Giphy
No matter how tough she had it Wu is an inspiration to many because she kept trying despite the odds and the world now knows how far she's made it.
"The catch-22 is you get employment by focusing on the work, not the employment. That's generating meaning: doing what you want to do so they can't take anything away from you."
Watch her full interview here: