5 Reasons Why Everyone Should Watch Lady Bird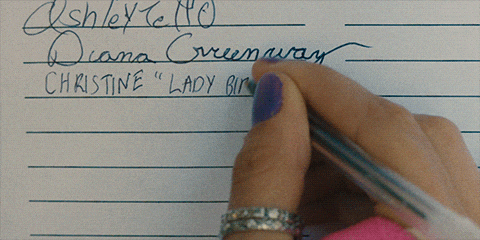 Giphy
"Ïs that your given name?"
"Yeah."
"Why is it in quotes?"
"I gave it to myself. It's given to me by me."
Junkee
If you haven't heard of the movie that made adolescents rethink of how they treat their parents, friends, hometown and dreams, then you have sorely missed out on one of the best films from last year.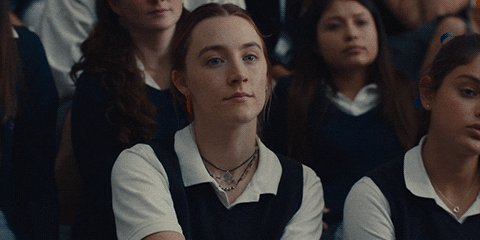 Giphy
Lady Bird is one of the films that made 2017 a year to remember in the movie industry. Written and directed by 34-year-old Greta Gerwig, anyone who has watched the movie can attest to its subtle powerful narration.
Months after its release, we encourage you to watch the movie with these five reasons why you should.
1. The cast is astounding.
Hollywood Elsewhere
For a independent film, Lady Bird has a powerful cast that brought to life the small town of Sacramento. With multi-nominated and awarded Irish actress Saoirse Ronan and Big Bang actor Laurie Metcalf at the helm, the movie broke the fourth wall. Watching 22-year-old Timothee Chalamet and Lucas Hedges act is one of the movie's many highlights.
2. Life lessons are wrapped in witty dialogues.
"Ï want you to be the very best version of yourself that you could be."
"What if this is the best version?"
This is one of the many poignant exchanges between Ronan and Metcalf that will make you wonder how can one line encapsulate so many of life's questions. Gerwig is quick to admit in her many interviews that Lady Bird bear several similarities to her own teenage life in Sacramento that includes studying in a Catholic school and her own dream of making it in New York City.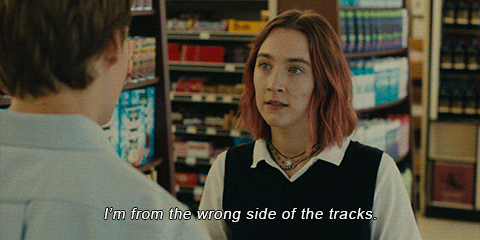 Giphy
It is her screenplay, however, that makes this directorial debut stands out from the many teenage films.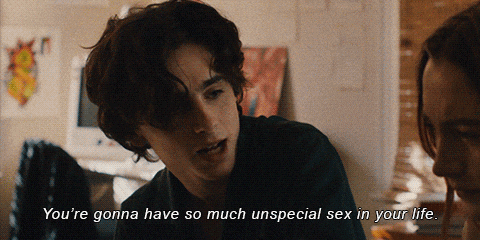 Giphy
3. The movie's OST is our life's OST.
Music has always been a determining factor to a movie's strength. With Lady Bird, the songs from Justin Timberlake, Alanis Morisette, and David Matthews captured the essence of adolesecence.
4. It's a coming-of-age film ideal for all ages.
With five Oscar nominations including Best Picture, Lady Bird is more than a coming of age movie. It was hailed by New York Times movie critic A.O. Scott as big screen perfection. With a 99-percent score at movie review aggregator Rotten Tomatoes, Lady Bird is a teenage comedic movie that doesn't discriminate.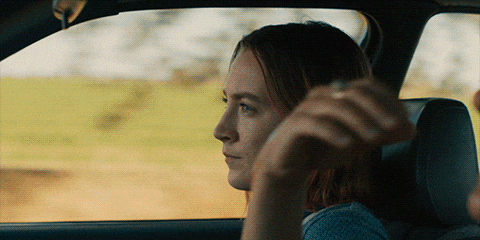 Giphy
5. It will make you fall in love with life.
From the quiet, laidback atmosphere of Sacramento,California to the exciting vibe of New York, Lady Bird gives its audience a movie experience that transcends magnificent camera shots. The movie taught us that falling in love with life and everything it has to offer starts with appreciating what we already have.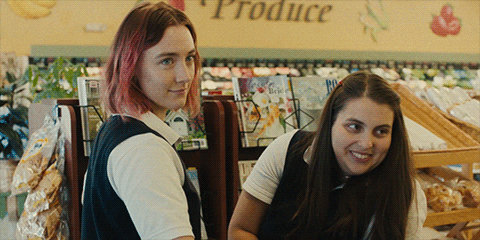 Giphy
In an interview with TIME magazine this year, Gerwig pointed out how she battles writer's block. She walks, saying that "It's when you're walking that life happens to you."
Lady Bird is a beautiful proof that it worked.