Snuggle Up to These Inspiring Christmas-Themed Movies
Cool breeze. Longer nights. Shorter days. Mariah Carey blasting All I Want For Christmas literally everywhere we go. Our favorite season is indeed here.
However, if you aren't feeling the whole Christmas vibe yet, allow us to share this list of movies that could make you laugh, cry, or both at the same time. What's a guarantee though is this list of movies will definitely upsize your Christmas experience while spending it at home with your family. These movies will surely awaken the kid in everyone - believing in Santa Claus again and waiting for Christmas morning eagerly to open gifts.
Home Alone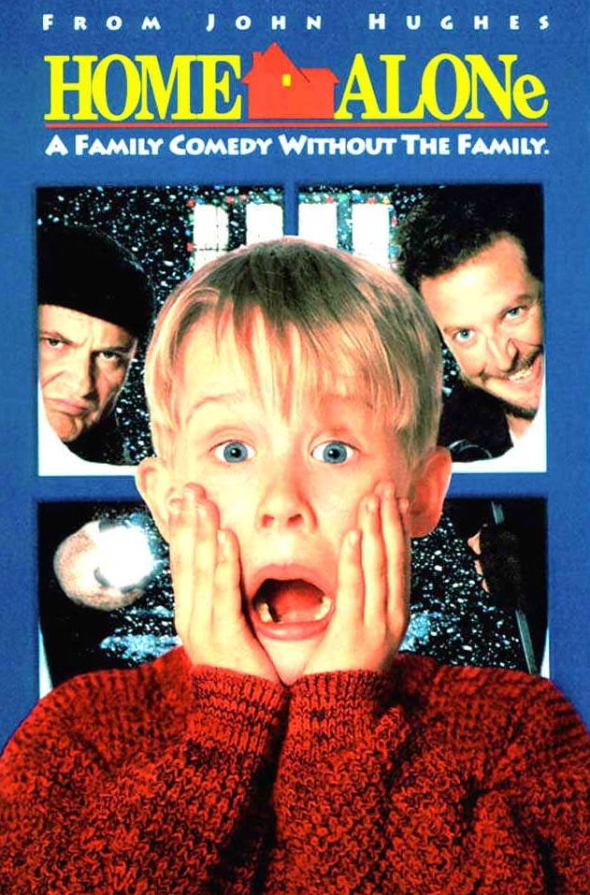 Of course you've already watched this movie gem. Written and produced by John Hughes, starring Macaulay Culkin (when he was still adorably cute), this Chris Columbus film gave us eight-year-old Kevin McCallister.
Home Alone taught us the significance of what we usually take for granted – family. Kevin showed us how important it is to see the bright side of every situation. For someone who was left alone, with two crooks determined to steal from his home, Kevin managed to make the most out of his situation, while giving welcomed pieces of advice along the way.
Home Alone 2 (Lost in New York)
Because the best time to binge watch funny movie series is during this Christmas season, why not continue the fun and watch the second installment of Home Alone?
Our favorite hero is now 10 years old and in this movie and once again he is left all alone in the world's busiest city. He was able to be with his family again, helped a toy store not get robbed, captured Harry and Marv (the two crooks from the first movie who just escaped prison), while befriending someone who loves pigeons. For some reason, this kid just always gets forgotten.
Nonetheless, yay for turtle doves!
The mystery that envelopes the North Pole has always been captivating. Santa Claus and his elves are there after all, working hard for the gifts we'll receive come Christmas morning.
In this film, directed by Jon Favreau and written by Beren Barenbaum, we were introduced to Buddy (Will Ferrell), a human orphan who accidentally crawled into Santa Claus' sack. Sounds like a bad ending, no? Well, let the movie prove you wrong. Take a leap of faith on a six-foot "elf" and believe that he can make your Christmas season a little brighter.
How the Grinch Stole Christmas
Do you know someone who hates Christmas (I'm sure you do)?
In case you do, this imaginative tale from the master of what's good for kids, Dr. Seuss, is something you could show them. In a cave north of a town filled with Christmas lovers, lives the Grinch, the green Christmas-hating character wonderfully portrayed by Jim Carrey. He steals gifts, decors, food, all to ruin Christmas.
Spoiler alert: There's a happy ending, of course. This is a Christmas movie that would make you believe in the power of the Christmas spirit.
Nightmare Before Christmas
Halloween and Christmas are our favorite holidays. Mention Nightmare Before Christmas and we'll not hesitate to bring out the popcorn.
Directed by Henry Selick, this enchanting story of Jack Skellington, "Pumpkin King" of Halloween town, is a class of its own. Tim Burton's genius as writer and producer is showcased in this stop motion piece that will surely wake up various emotions. Beautifully haunting.
Have you ever wondered what the world would be like if you weren't born? This timeless classic from Frank Capra answered this question by introducing us to George Bailey (Jimmy Stewart) who was about to commit suicide, but was prevented from doing so by an angel (yes, an angel in the literal sense) named Clarence, who showed him what Bedford Falls, the small town where he lived, would be like if he didn't exist.
Heartwarming doesn't truly encapsulate this movie. Shown in black and white, "It's A Wonderful Life" is a movie that would remind you how much the small things you do for others matter.
A beautiful story about a boy that embarks on a journey to the North Pole that definitely imbibes the spirit of Christmas living in young hearts. The deeper you get into this 3D animated musical fantasy film, the more real the people seem to become.
Being listed in the Guinness Book of World Records as the first all-digital capture film in 2006, The Polar Express is a movie you definitely should snuggle up to this season.
Now, get a comfy pillow. Ready the snacks. Grab a whole bucket of popcorn and get into that Christmas spirit.
And here's a little reminder from our favorite angel if you've ever had that George Bailey moment of doubt: "You see, George, you've really had a wonderful life. Don't you see what a mistake it would be to throw it all away?"
**
Share with us a your favorite well-loved Christmas films!