Vacation Dreaming: Destinations to Best Experience the Holidays
Bing Crosby just got a little too influential when he started singing about how much he's dreaming of a white Christmas that it got listed on the Guinness Book of World Records for being the best-selling single of all time. So don't get us wrong, all the things he sang about totally makes us imaginatively jealous AF.
Today, travel is made easier with cheap flights (and probably wiser saving habits, good job you!) and Google research. Why not check out the most amazing destinations that best showcase the holidays?
Trømso, Norway
Located at the north part of the globe, Norway consistently impresses with its amazing natural attraction like Fjords, the midnight sun, and a grandiose showcase of Aurora borealis.
youtube.com
Witness the surreal and unbelievable beauty of nature with white snow and beautiful northern lights show.
visitnorway.com
Vienna, Austria
Backed with a colorful and interesting culture, Austria does not go far in boasting its beauty during the holidays as well. Indulge in a majestic view of the alps while enjoying a cup of delicious, fresh brewed coffee - two of Austria's proudest produce.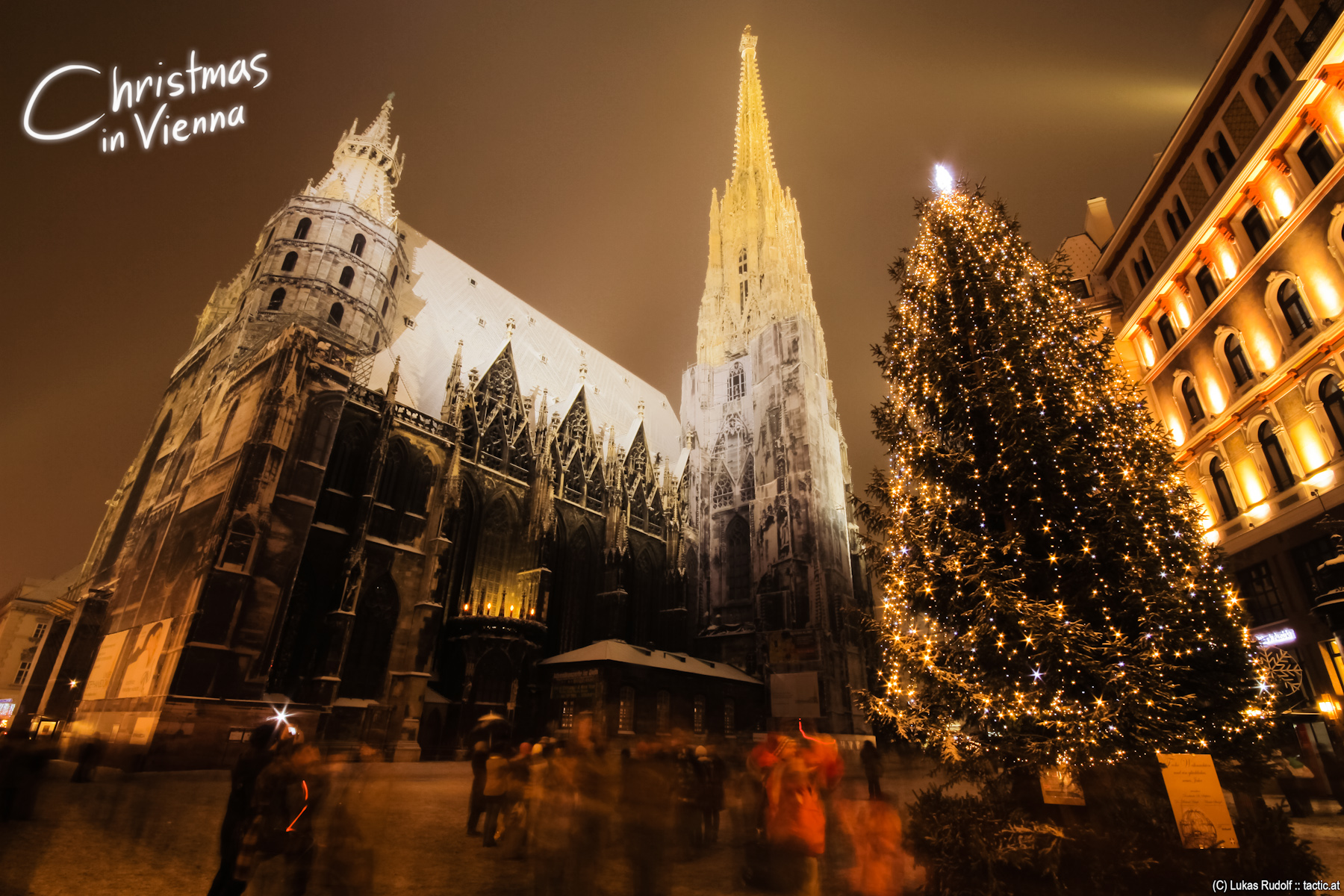 Immerse in a lavish Christmas celebration that is authentically Austrian. Pause and see delicately beautiful lights that complement the snow covered ground.
Reykjavik, Iceland
Iceland is a tiny country. With only roughly 39,000 square miles and 60% of their population living in Reykjavik, expect a cozy and close-knit Christmas celebration here.
touramigo.com
Crafted Christmas traditions and their interesting belief in elves makes holiday celebrations in Iceland even more fascinating.
Bruges, Belgium
Measure your Christmas in authentic Belgian waffles and chocolate. And diamonds! Did you know that Belgium is the diamond capital of the world? (The more you know, amirite?)
vancitybuzz.com
Celebrate a sweet holiday in this picturesque town and live inside the Christmas village you only once assembled at home.
North Pole, Alaska
Pretty obvious, this one. Why not go visit Santa's house for a change?
This suburb in Fairbanks North Star Borough is where you could simply forget about all the harsh realities of life and relive your innocence and childhood. Bask in the calm Christmas ambiance and let the child out in you!
panoramio.com
This community of 2,200 residents keeps the Christmas spirit alive all year long.
The North Pole may be the most obvious Christmas town of all. Here in this community of 2,200 residents, it's always Christmas with holiday decorations up 365 days of the year. You can drive down streets like Kris Kringle Drive, Mistletoe Lane or Santa Clause Lane and even stay the night at Santaland RV Park. It's all about Santa here. In December, North Pole really comes alive with its annual North Pole Christmas In Ice Contest attracting ice sculptors from across the globe. National newscasts are frequently broadcast live from the Santa Clause house as well. Of course, this is also the place where you'll have the chance to mail your postcards from Santa's official zip code so that friends and family receive mail postmarked from North Pole, Alaska.
New York, New York
Start spreadin' the news! With a glorious play on lights continuously going all the way 'til the ball drops in Times Square, the city that never sleeps proves her ever-evolving beauty.
Be in awe of the wonderful cityscape of New York in Christmas. Dare to see the giant tree in Rockefeller Center and enjoy the busy and festive vibe in the city jam packed with events here and there. Book tickets to Radio City Music Hall's Christmas Spectacular too. In New York, there's just so much you can do!
Bali, Indonesia
Instead of bopping to the usual Christmas carols, why not celebrate a different holiday vibe with gamelan gongs and peaceful islands in Bali?
If you think it's time for sandmen wearing sunglasses, surfers in Santa costumes, bikinis instead of scarves, and cocktails instead of cocoa cups, then head on to one of the most alluring paradises on earth.
totallybali.com.au
Celebrate a warm and salty summer in Christmas!
Puerto Rico
There's something rare and joyful with a Puerto Rican Christmas. Perhaps it's the warm, welcoming air, enticing islands, or rum (we think it's the rum), this Caribbean glory is a Christmas experience you would definitely want to try.
Dance to Jingle Bells in a salsa beat and start practicing rolling your r's. You've got palm trees bathing in the sunlight and exotic flora to replace the usual snowcapped pines. Forget Bill and his white Christmas dreams - we could also go for warmth and a very Feliz Navidad.
Home Sweet Home
What better destination than to go home for the holidays? We totally dig Michael Buble's "I'll be home for Christmas" and to be honest, same. No wonder we love Michael so much.
Nothing says the holidays like a chill day at home with your family and friends! That's simply one of the best destinations there is!
Kick off your shoes, girl! You deserve a relaxing and festive one.