8 Awesome Women in the Spotlight Who Inspired Us This 2018
Women once again took over the world this 2018 just as CNN has predicted. We had some ups and downs but stood strong and powerful. And as always, we loved looking up and showing our gratitude (in any way we can) to the awesome women who shook the world with their work and craft.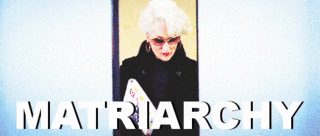 Giphy
This year, we are counting down 8 of the most inspirational women who kept us on our toes. These are ladies who showcased their awe-inspiring skills, talents, beauty, and brains which the world definitely didn't leave unnoticed.
Rihanna
It's no secret how much we love Ms. Fenty - we write a lot about her and her achievements and constantly gets updated on all her latest and freshest releases. We've made peace with the fact that she's not releasing an album or doing a concert soon because we understand that momma's got a lot on her plate being the entrepreneur and philanthropist that she is. With everything happening, she even got to star on Ocean's 8!
Cosmetics, lingerie, apparel, shoes, a foundation for impoverished communities, and more - Fenty has definitely become a household name this year.
Lady Gaga
Gaga's been making rounds debuting her new path in the entertainment industry this year. She surprised us with her astounding performance in the big screen as Ally in the blockbuster hit, A Star is Born.
With this massive sellout, Gaga used influence and voice to speak for the wellness of young people especially those who are part of the LGBTQIA+ community through her foundation, Born This Way.
She openly spoke about being a sexual assault victim instead of her big screen debut when she received her Elle's Women in Hollywood award. She also kicked off her Las Vegas residency. Gaga got things right this year for sure.
Catriona Gray
She shook not only the world, she shook the whole universe. No doubt that every single specie on this realm knew she was a winner even before she was given the crown. Catriona brought home the 4th Miss Universe crown and Filipinos all over the world took so much pride.
But more than that, Catriona stayed true to her principles. She made the world know about her advocacy and how she plans to use her voice and influence to make a difference. Catriona has become an incredible symbol of the Filipino woman - quick-witted, kind-hearted, and uniquely beautiful.
Ariana Grande
If there's any celeb who has truly gone through so much this year, it's probably Ariana. Yet, she taught herself love and patience in handling pain and that shit's definitely inspiring especially since she went through it all under the scrutiny of the public eye.
Still managing her PTSD from the Manchester bombing, Ari got engaged, unengaged, had her ex pass away, released an album, and released a chart-topping music video all in just one year. We truly relate and loved her more as she saw her most human side this 2018.
Anne Curtis-Smith
Anne has been gracing our tv screens everyday with her beauty and realness. But she's given us more than just good vibes when she released her own makeup line and ran the London marathon. She's also been speaking out through her brand ambassadorship with UNICEF.
This year, she also starred in the big screen once again with her movie, Aurora. Anne continues to prove that she is more than just a pretty face.
Cardi B
Sometimes, it's easy to forget that Bodak Yellow was released in 2017. In just a span of a year, Cardi's hits never left the top 10 in several music charts. This year, we witnessed how she released single after single and album after album all while being pregnant with Kulture.
What we love most about her is despite her quick and immense success in the music industry, Cardi has never forgotten her roots and remains to be humble. She may have had a few beefs here and there but she has always been real.
More than her music industry success, Cardi started (hopefully one of several collabs) a partnership with Fashion Nova. With everything going on with her, we can't wait to see what's she's got for us this 2019.
Miley Cyrus
Miley has gone through a phase and we all thought it went downhill from there. However, this year especially, we are so inspired by her glow up and all the good news she's been releasing.
Aside from a new single, Miley also made us all believe in true love and happy endings as she tells the world about her marriage to long time beau, Liam Hemsworth!
She went from country to crazy to class real quick and if Miley can recover from a crazy moment and end up finding love and happiness, we can too.
Rose McGowan
We all know her as Paige Matthews from the hit TV series Charmed but Rose McGowan has been appearing in several movies as well until she just disappeared. Apparently, she'd been going through some struggles with Harvey Weinstein and at one point in 2017 until this year, she became very vocal about it.
In January of this year, she released a memoir entitled Brave which her childhood living as part of the controversial Children of God and the sexual assaults done to her by Harvey Weinstein. She maximized the hype and height of her story as she released her book the same week as her docu-series, Citizen Rose. In September, she became the first woman to be given the inspiration gong awards at the GQ awards.