5 Things You Can Do To Clear Away Digital Clutter For 2019
It's a new year and fresh starts are all around us, with this comes the general de-cluttering of all the accumulated junk and trash that will not benefit us this 2019. Meaning that the time to let go of clutter especially your vast storage in your digital gadgets - GOT TO GO!.
Giphy
Now digital clutter is different from physical clutter that you have in plain sight, however, unlike physical clutter digital clutter is more troublesome because you can never eliminate it completely, that best method to deal with controlling it is by organizing it - routinely if you can build the habit.
Starting with the everyday basics that build up a generous portion of our digital clutter, we'll tackle how you can go about cleaning up and setting up a system to managing your digital files:
1. Inbox
According to a study conducted by Radicati Group published in 2015, the average person with a business email account receives 94 emails per day. And you know from experience they don't have the time to clear up junk mail everyday.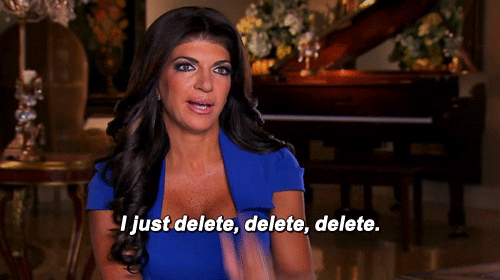 Giphy
If you have a huge amount of backlog mail, start with clearing out everything that isn't essential for you to be receiving. Unsubscribe to mailing lists that are not giving you useful content and to clear everything that is at least 30 days old that isn't of the utmost importance.
2. Old Files
Take a hard look at all your files: documents, photos, videos, downloads, etc. Peruse through them and delete the ones that you no longer need. Clear up the storage space in your computer and everything in the trash bin make sure it needs to be there and don't think twice about deleting them. Unless you absolutely need to hold on to certain files in the future keep them on a hard drive and not on your computer.
Giphy
3. Bye Old Programs
While on you're on the digital purge, check out all the applications that came with your computer and all the others that you've added to it through the years- do you really still need that to take with you in 2019? No, not all of them so get a move on and to uninstall all software that is not necessary to you.
Giphy
4. Desktop Trash Heap
Does your desktop look like a mess of clutter that you have a hard time finding your important files right away? Save yourself the anxiety and free up your desktop from icons and give this system a try: pin your most-used programs to the taskbar at the bottom, so that you don't have anything on the desktop except the recycle bin.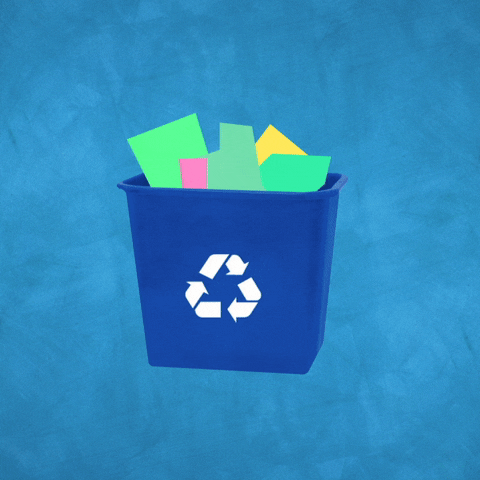 Giphy
5. Phone Detox
And last but never least is the decluttering of our beloved smartphones. We're basically connected to the hip to our phones and clutter is just everything on the handheld device. Start with going through your photos and if you're guilty of hoarding hundreds of pictures that aren't memorable or good shots- select all and delete.
Giphy
Do away with apps that you don't even use and just occupy valuable space that you can allot for many other things this new year.