5 Things You Have to Do If You're The Person Who's Always Late
We've all been there. With the crazy traffic in the Metro, just going from Makati to BGC which is like 4kms away from each other can take a full hour or maybe even more. Sometimes surely is excusable but if you're like me, who's ran out of excuses so my only reason now is it's just who I am as a person at this point, then it can be annoying especially for the people around you.
Don't be annoying. Show the world there's no such thing as Filipino time. With that said, it's probably damn time we all take the steps to change together. Here are a few things you can do if you're the person who's always late.
1. Remember you're not Queen Clarisse Renaldi of Genovia.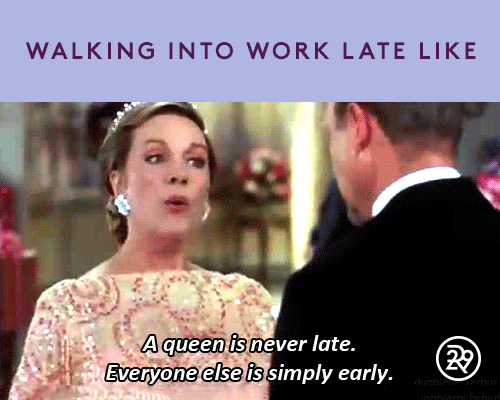 Giphy
Out of all the quotable quotes from this movie, this was the one that stuck to me the most. It surely didn't help that it was turned into a gif and a meme.
2. Keep the White Rabbit from Alice in Wonderland in mind ALL THE TIME.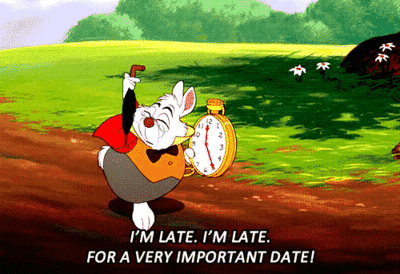 Giphy
3. Backtrack.
Okay so if I have to be there by 10 am, then I have to leave the house at 8:30 am which means I have to wake up at least around 7:30 am. Boom!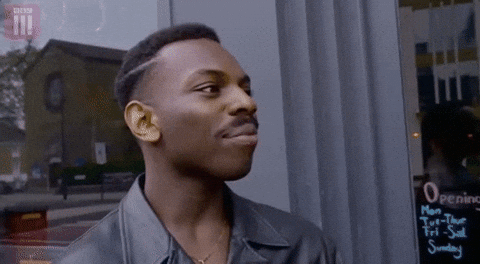 Giphy
4. Disable the snooze button.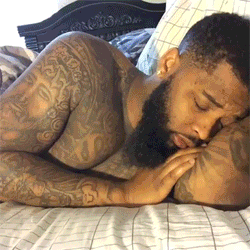 Giphy
This is a big problem for me. My phone and I are connected as if it was carved out of my gut or something. Just a feel of it and I know exactly which buttons to push which is a problem cause no matter how many alarms I set, I know damn well how to turn them off thank you very much. Just google "how to disable snooze iphone/android" whatever your phone is. Cause if you think you can just sleep just 5 minutes more, YOU'RE WRONG!!
5. It's all about MINDSET.
You're not a rich bitch. We got responsibilities. We gotta hustle. We have to earn that shmoney cause you like expensive things!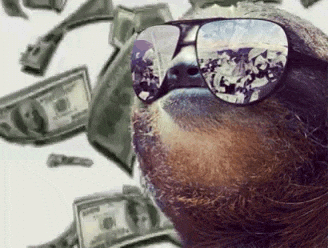 Giphy