90 Years of Mickey Mouse Magic Inspires Rising Filipino Fashion Designers
A huge crowd gathered under the glittering Christmas lights was serenaded by Dahil Sa'yo Singer Iñigo Pascual. This was immediately followed by the main event where 10 collections chosen from more than a hundred entries were showcased.
Included in the lineup are Shelvan Doni Bollozos, a 22-year-old whi created a collection inspired by his first time watching Mickey Mouse Clubhouse as a kid with his neighbors; 24-year-old G Gambaloza who focused on the concept of courage and happiness inspired by Mickey; Mick Perez, 32, was inspired by the playfulness, silhouettes, and colors associated with the character whom he shares the same nickname with.
There is also Joy Geocado, a 20-year-old who expressed her emotional growth in line prints rendered in red and yellow to represent the happiness that Mickey radiates. Twenty-year-old Neil Anthonie De Guzman used playful yet muted colors to represent the power of going beyond gender labels; Nicolo Perez, 22, was inspired by one's transition from childhood to adulthood, a testament to the timelessness of Mickey's magic.
Through their collections, these designers imbibe the nostalgia of Mickey Mouse.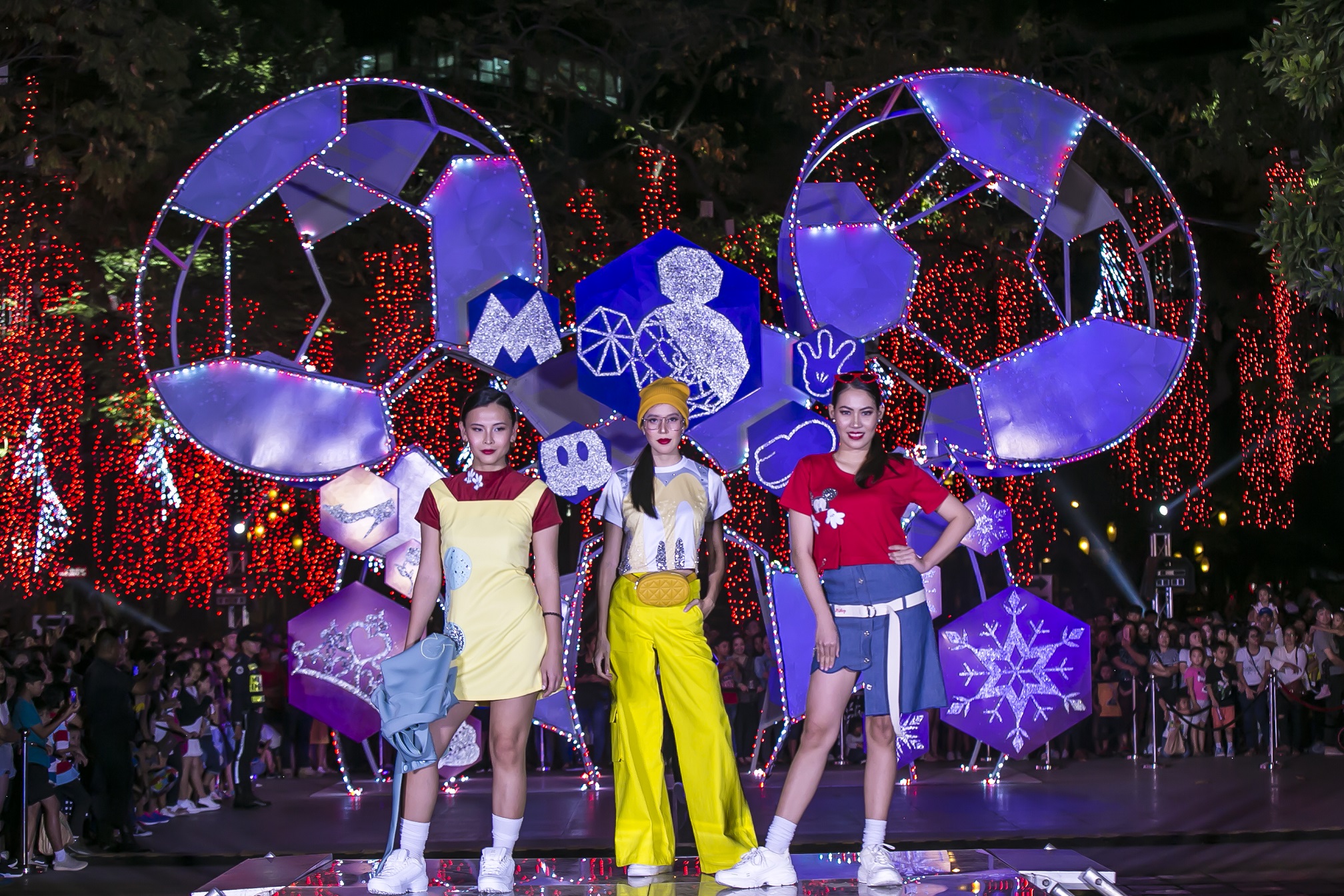 The Mickey Design Challenge Grand Winner was 21-year-old Farah Zavala whose collection was inspired by the Mickey Mouse Marching Band and the Mickey short films The Nifty Nineties and The Simple Things.
The 23-year-old Carla Zhang's collections was awarded the first runner up for her design reflected from companionship and everyday magic. As second runner up, Candle Ray Torreverde, 25, drew inspiration from the '20s to the '60s and used subtle Mickey prints to represent the character's fun, mischievous side.
An exciting internship at the Disney Philippines office awaits the Grand Winner.
The celebration also included the unveiling of the Mickey and Disney Classics medley of the Ayala Land Inc.'s "Reimagine the Magic: A Festival of Lights."