Get Over Struggles This 2018 with These Motivational Tips
As in seasons, we go through phases - bloom or fail; struggle or win - as part of the rollercoaster challenges of life.
When struggles come like faint spells or intermittent rains, aside from praying to keep you a toughie, here are some tips to continue living an Upsized year despite the odds:
1. Know that it will all come to pass.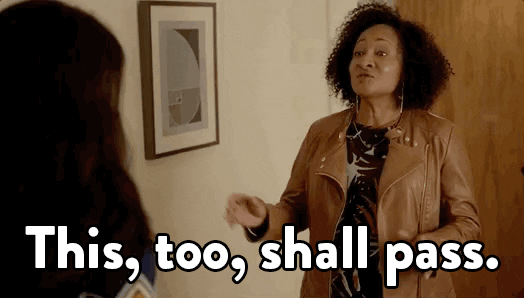 Giphy
A heartbreak would eventually heal in time, a short of luck phase in job-hunting can be overcomed with eagle-eye focus in applying for work, and financial stresses can also be managed with a toned-down lifestyle. Just be still, be patient and should bad times come, buckle up. Prepare where your heart and dreams may lead this 2018.
2. Choose to be positive.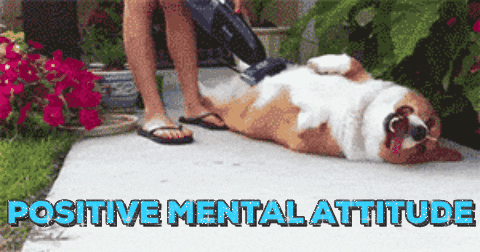 Giphy
If you keep looking at what you've lost or what you lack, then you won't be able to appreciate the good things that come. Those humble achievements you make at work, at home or in your personal life should be noted too, to give you enough motivation to do better. If you're aiming for bigger goals, say you desperately want a house but you just can't afford one yet, then be more realistic. List smaller goals to aim for, before reaching for a bigger dream. Build your savings, then go for the bigger chunk of your financial needs. Always look for opportunities in times of struggles.
3. When the situation becomes too rough to handle in personal or career matters, reach out.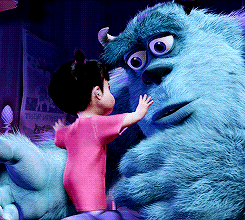 Giphy
Connect with people who's been there and than that. Make new friends if you think your current circle is pulling you down instead of encouraging you or better yet, talk with close relatives who can understand your situation.
4. Work hard, play harder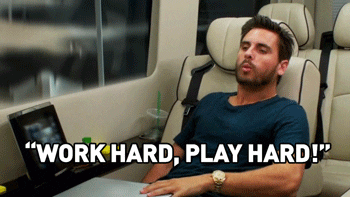 Giphy
Don't just work nine to five in your office cubicle or be engrossed with your work as a virtual employee. Remember that it helps to have another interest outside your current field.
5. Help others in need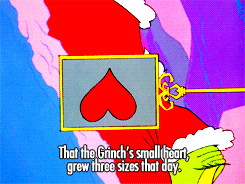 Giphy
To make struggles bearable, you can adopt a specific charitable institution where you can channel your extra resources to the less fortunate. By doing so, you can feel more gratitude at the blessings that come your way. There will always be a fantastic feeling that you can get from helping other people.
6. Take on your problems with a bite-sized approach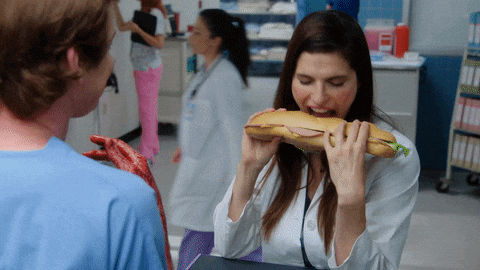 Giphy
It can be overwhelming sometimes if you look at problems from afar. Handle your fits of struggles one day at a time to avoid getting stressed or anxious about the entire thing.
7. Do not be afraid to wipe the slate clean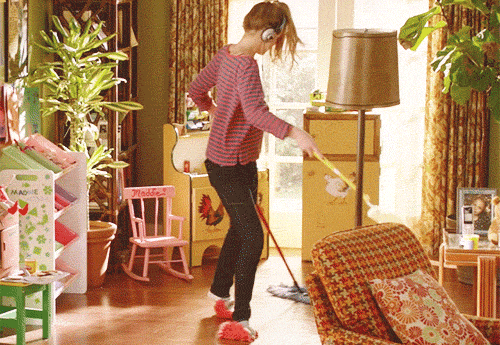 Giphy
Be ready to let go of things that do not work out for you or detach yourself from an environment that doesn't seem to sit well in your expected home or work environment. Let go those emotional or physical clutter that cloud your decision-making capabilities. Most of all, don't be afraid to stay away from negative people.
8. Do not be afraid of failure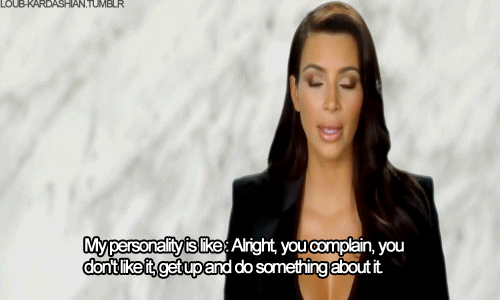 Giphy
The world is yours. You cannot live an overly safe, precautious life just because you are afraid to take chances. Lessons are learned by failing and overcoming problems that seem too hard to handle. If you fail, don't dwell on it. Just step back, breathe, and start over.