7 Tips on How to Handle Chismis with Class
Chismis is a staple fare for many. And this holiday season, it's gonna be at an all time hype with all the reunions and gatherings. Fancy a reason why others get so much of it? Maybe, some want to be "in" on the latest rumor feed. Call it part of Pinoy culture maybe or perhaps just people's culture in general. That undeniable product of clique convo, when two or more people engage in mediocre talk laced with rumors (or fake news) that consequently cast doubt on another's reputation.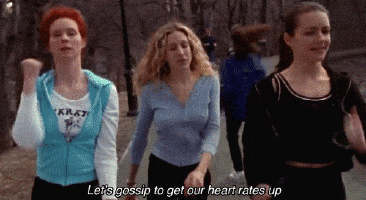 Giphy
When it boils down to it, rumors do drive attention to the object of (dis)affection. Because after all, a rumor whether true or not, typically puts a person in a negative light. The sad truth is, no one is spared from such.
Celebrities may mostly be the target of nasty rumors. But even ordinary people can be too. Who do you think is spared? The naughty? The nice or everything nice? No one really. So how does one get by and hold on to their wits when one is hugged by rumors unwittingly, and yes, unwantedly?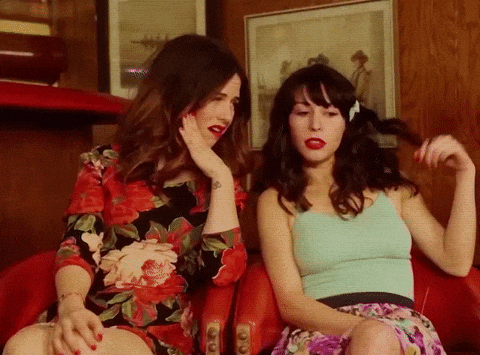 Giphy
Here we go with perhaps the smart aleck way of handling these things. You can try it, you can have your own witty take, because maybe each of us has our own style and slant into this "shoo shoo" matter.
1. PLAY THE ART OF "DEADMA".
As in "I hear you, I know what you're up to, but I wouldn't really fan much energy into the rumor." One, I don't want to stoop down defending myself to everyone who really can't be convinced otherwise. When people's minds are set, it's really pretty hard to convince them to think otherwise. So one option is to play the "silence of the smarty" because these rumors will soon take a rest, until another person gets to be the subject of the chismis.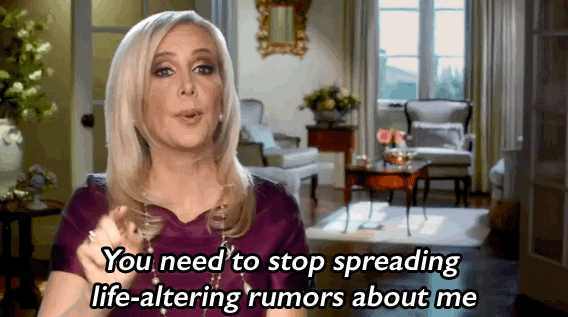 Giphy
2. HOLD ON TO YOUR PEACE, BECAUSE NO ONE IS REALLY SPARED FROM BEING THE SUBJECT OF RUMORS.
As much as you can, hold on to your peace and confidence. Because rumors have been there and around, for who knows how long already. And if you actually believe the rumors, no one has really been living on a clean slate because at some point of anyone's life, someone has thrown an unkind rumor or remark just about anyone or everyone, don't you think. It's their business and you can't really control it. So why give them your peace?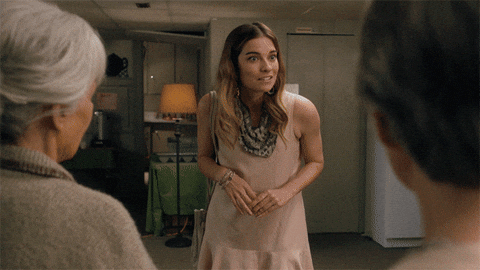 Giphy
3. KNOW AND TAKE HEART THAT OTHER PEOPLE'S THOUGHTS ABOUT YOU ARE REALLY THEIR OWN KARMA.
They will be responsible for the rumors they spread and feed. And wait until the universe does its boomerang effect on these rumor-mongers. My age has taught me that those nasty rumor-weavers are not spared of their own negative spotlight (cause they are not spot-free themselves). And when that time comes, they will know how it feels to be in the same boat they throw you in. Just stay nice, control your emotions as much as you can when this happens.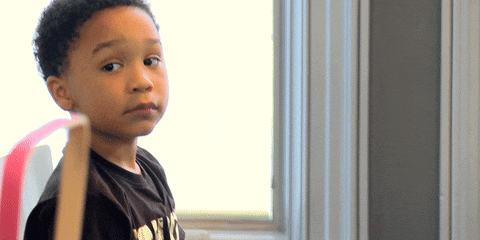 Giphy
4. REACH OUT TO THE PEOPLE YOU LOVE OR TRUST REGARDING THIS MATTER.
I say you must hold your peace in times like this, but that doesn't mean you must bottle up all your feelings as well. Share your thoughts about your situation to the people you love and trust so somehow, you won't feel burdened with anger or maybe hurt. Rumors after all can get into a person's self-esteem, no matter how strong, smart or confident one is. So, just share your thoughts and let go of your emotional klutz.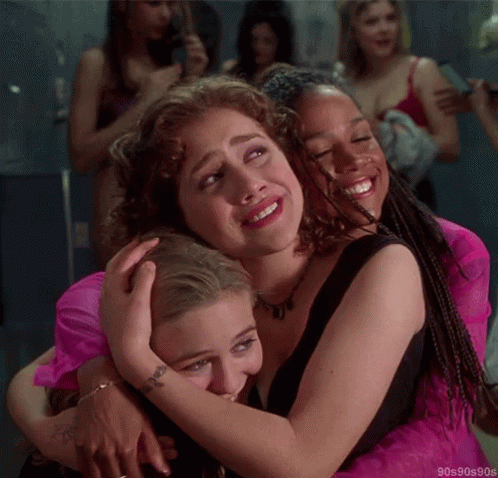 Giphy
5. DEFENDING YOURSELF VERBALLY OR IN WHATEVER MEANS IS AN OPTION, BUT IT DOESN'T GUARANTEE IT CAN MAKE A NASTY RUMOR GO AWAY.
Rumors has its own timeline, a speeding or slowing down into the people's un-smarty nasty mouths. Don't expect when you defend yourself verbally to the people who spin the rumors, you'll get them into your sympathy or cause. But when someone do comes to you for clarification about rumor, be it a personal or a career one at that, make your move and take your side. Either you stay quiet about the whole thing or if you really are the open type of person, you might want to simply tell it straight from your heart. Then let go of your worries.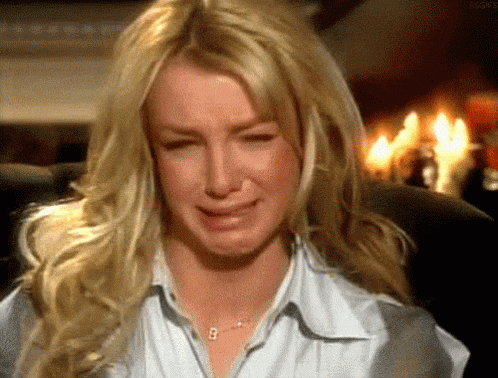 Giphy
6. IN ONE EAR, OUT THE OTHER.
If you are on the receiving end of the rumor, without being the subject of the rumor, let me borrow a cliché, don't accept and believe the rumors hook, line, and sinker. Always make room for others to defend themselves or simply don't believe the rumors. Period. It doesn't give good outcome so why chew more of it?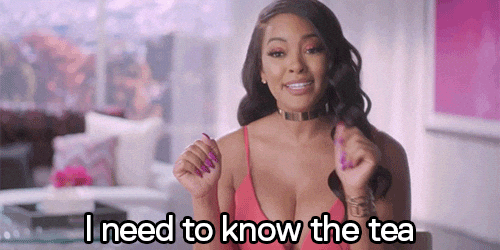 Giphy
7. TRUST IN THE GOODNESS OF PEOPLE.
Rumors can get the best side of people. But there will always be people who would defend you. Or be that person to defend someone who's been the subject of a rumor instead. That is your duty as a kind person. Let your kindness shine and give people a chance to be freed of these rumors.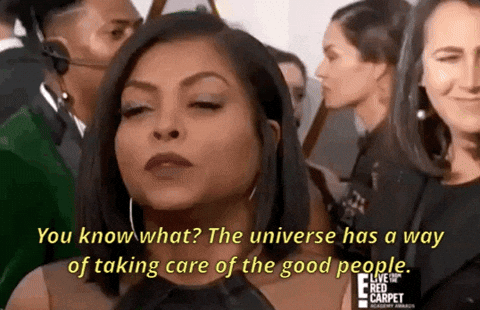 Giphy
I know I know this can be hard. Young or old, socializing with others can have its negative outcome because we can't control other people's thoughts about us. Especially if we give ourselves, our time, our love to those people we make friends or work with. Really at some point in our life they are bound to fail us. And really there's no other way to live, but to be with others. So if a rumor breaks your heart, know that other people's hearts have been broken too perhaps in the same manner. And don't rest on the rumor, because they will soon come to pass. Maybe not soon, but there is always light at the end of this experience.