5 Reasons Why You Should Get a Zandra Lim Bridal Couture For Your Wedding
I love gowns. Every single time I had the chance to wear one, I'd go all out and wear the heck out of it. If I could wear a gown on the daily, I honestly would. That's how much I love gowns. Amazing designs and silhouettes make me love being a woman. It makes me feel glorious, powerful, and regal.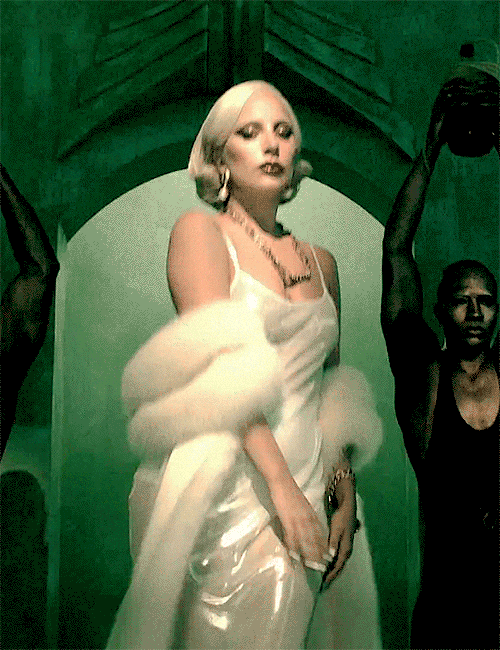 Giphy
This is why I'm personally always on the hunt for talented designers who create inspired work. Not that I'm getting married or actually going to be buying a piece, I just like looking at designs and giving them as suggestions to my friends.
For weddings most especially, gowns are the real serious deal. It's basically the main thing that everything else on that special day revolves around. The centerpiece. The very important foundation but also the cherry on top. There are several famous Filipino bridal wear designers who are impressive but one who definitely takes the cake (heheh~) is Zandra Lim.
Here are 5 reasons why you should be wearing a Zandra Lim on your special day:
1. Zandra creates smart, unique wearable pieces.
To each designer their own - that's how most designers get classified anyway. But usually nowadays, with the rise of minimalism and idealistic simplicity on style trends, most bridal wear designers have reverted to creating simpler pieces.
Regardless of who you are, every woman feels insecure about something about her body. Be it your arms or your cleavage or your tummy. Zandra crafts pieces that doesn't hide your imperfections but in fact turn your insecurities into assets. It's magic.
3. She is willing to go out of her way and provide special, personalized assistance to her clients.
Because she understands that every woman comes in different shapes, has different perspectives, and different tastes (and even buying capacity), she is willing to go the extra mile and make things perfect for you.
Why wouldn't she when, as a matter of fact, one of the main reasons why Zandra went into creating bridal wear was because she wanted to make memorable things and be part of the wonder in other people's lives. She has always been passionate about fashion design but the realization that venturing into the wedding industry, she can create something more meaningful.
4. Everything she does is inspired by her personal experiences.
Even if she's achieved massive success and has become one of the sought-after designers in the Philippine wedding industry, she is a generally compassionate, approachable, and understanding person because of how life and all she experienced has molded her.
Zandra was a Pharmacy graduate. It was then when she found herself accepting both medicine and clothing design orders from her friends that she realized she probably wasn't in the right industry. She studied in reputable schools, began her own atelier, and the rest is herstory.
5. Her brand is fueled not just by passion and talent, but also most importantly, heart.
But herstory wasn't all that easy. Zandra acknowledges that even since when she was young, her family wasn't exactly unfortunate. Living in the province, she has been well-aware of how she enjoyed a different life as opposed to her friends. She felt for her friends and the people around them and promised that when the time comes, she'd definitely give back.
I personally assume Zandra had to face so much trials, just like any normal person, at one point in her life. You'd forget someone with such finesse, success, and grace had, at least one time, faced the world with a heavy heart. One unfortunate day, her father died of cancer and it seemed to have brought changes into her life but it didn't stop her from hustling for success and keeping up with her vision.
So just as she promised to herself that she'd help the people of her hometown, with so much heart to share, she did. After her father died of cancer, she took a piece of their land in the province and created a community, which now is a part of her atelier, creating the beadwork and more to help her turn her sketches into real life masterpieces.
This means that every piece she ever sells helps funds a community in Camarines Sur. More than that, in celebration of her 15th year in the business, Zandra Lim Designs will be having a charity fashion show this coming 15th of September 2018 where she will highlight 48 bridal couture pieces from gowns to suits and even entourage wear.
The Crystal Bridal Fair will be happening on 15-16 September 2018 at Discovery Primea. There will be 41 suppliers from the wedding industry who will feature their work and offer discounted services including Niceprint Photography, Amantefleurs, and Rhed Sarmiento Events.
Admission is free but proceeds from this event along with the proceeds of Zandra's silent auction of her work and a portion of the participating suppliers' sales will benefit the social service cancer patients of St. Luke's Medical Center in Quezon City.
Doors open at 6PM on the 15th and at 10AM on the 16th. But if I were you, you should come see her work in person. Her pieces will be modelled by real people (not professional models) who looks like you and me so you can definitely picture how you'd most likely look like if you wore it.
Tickets to her show, which will feature local performers as well, are only at PHP 1,500 each and includes cocktails!
If you want to know more about Zandra Lim and her work, make sure you visit her website and follow her brand on Facebook and Instagram.