Buying Into The Hype: Are You Guilty?
A friend was just telling me the other day how Wayne Goss influenced her to buy so many makeup and skin care products.
She isn't alone. Who is guilty of buying something just because everybody has been raving about it? Many of us have fallen into the trap of believing everything we read on the Internet and purchasing something we don't need.
So here is a list of stuff we bought just because it is/was a hyped product:
Lush Lemony Flutter Cuticle Butter
Years ago, everybody said this was the bomb and the cure for dry cuticles and hangnails. Well, we went to Lush stores and put ourselves on the waiting list. Different strokes for different folks. Lemony Flutter was okay but not THE alternative to a mani-pedi. For me, petroleum jelly works just as well.
Lush Cosmetics Lemony Flutter Cuticle Butter 40mL ($19.95), available at Lush Cosmetics stores and online
Korean BB Creams
Who bought Korean blemish balms just because her favorite Korean celebrity used it? Basically anyone who watches Korean dramas and admires girl groups. Sadly most Korean BB creams have cool undertones and only look good on people with very fair skin. On me, everything looked grayish. While these BB creams offer sun protection and other skin benefits, it just isn't enough if you think how weird you look with a grayish white cast on your skin. On someone with the same skin undertones as Koreans, BB creams could work though.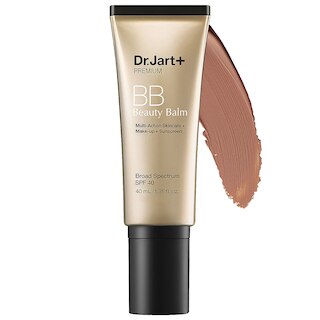 Dr. Jart+ Premium Beauty Balm SPF 45 40mL ($39), available at Sephora
Kiehl's Lip Balm #1
There is technically nothing wrong with this iconic product. But for the price, we expected it to achieve more than it does, which is to moisturize the lips. In the 90s, when we had limited access to the Internet and we had to rely on magazines for our beauty information, every cool girl said in every interview that she can't live without this. Well, we can.
Kiehl's Lip Balm #1 ($7), available at any Kiehl's store and kiosk and online
NARS Orgasm
We love NARS and their blushes (even if the cases get tacky) but please don't tell us that Orgasm is a universal blush. It is a glitter bomb that's best left to those with skin that looks almost poreless. For most girls, NARS Orgasm is just pink with a lot of glitter. The brand has more flattering blushes, that's for sure.
NARS Cosmetics Orgasm Blush ($30), available at any NARS Cosmetics store and online, photo from temptalia.com
Maybelline Great Lash Mascara
This mascara has won awards. Makeup artists and models swear by it. So we bought it and realized that it was just a mascara. It's not life or lash changing.
Maybelline Great Lash Mascara ($6.40), available online