Color Your February with Our Top Red Lippie Picks
February is known as the "Love Month" and there is no other color that seems more appropriate than red.
The heart is red. When you blush because of giddiness, your cheeks turn different shades of red. And of course there's the saying, "roses are red and violets are blue."
As Upsize's tribute to the Love Month, we have compiled a list of what we consider the best red lipsticks.
We don't agree with those who say that all red lipsticks look alike. THEY DON'T! There are true reds, blue-based reds, those that pull a little pink. We could go on forever. There are sheer reds and those that are opaque.
Upsize tip: The best way to wear red lipstick is with a barely there look. By "barely there," we mean a bit of concealer where it is needed and finishing powder, well groomed brows, mascara and a bit of highlighter.
Disclaimer: Some of these lipsticks are no longer available. But you could look for dupes and that's fun!
Happy Skin Shut Up & Kiss Me Moisturizing Matte Lippie
happyskincosmetics.com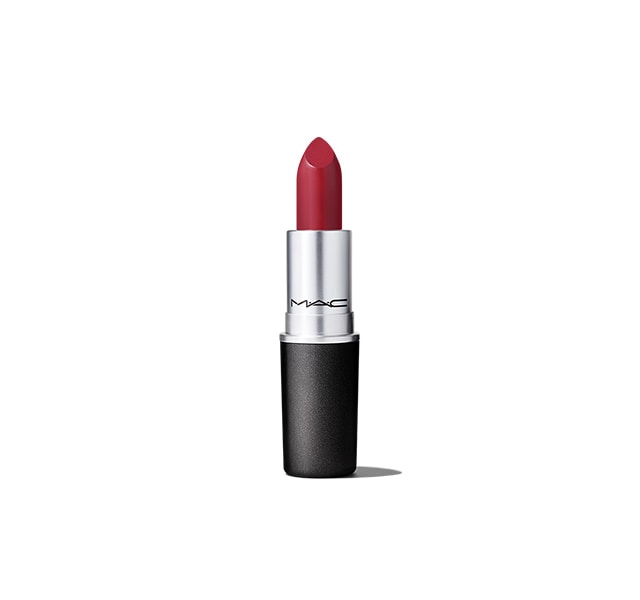 maccosmetics.com
NARS Velvet Matte Lip Pencil
narscosmetics.com
NARS Velvet Matte Lip Pencil in Cruella is a cult classic neutral red. I met a Miss Universe candidate who was wearing this and she said she has gone through four of these pencils.
NYX Soft Matte Lip Cream
nyxcosmetics.com
NYX Soft Matte Lip Cream in Monte Carlo is one of the line's underrated stars. This is a deep red that's opaque and long-wearing. Bonus: I like the applicator.
Charlotte Tilbury Matte Revolution Lipstick
charlottetilbury.com
Charlotte Tilbury Matte Revolution Lipstick in Carina's Love is what I call my happy red. It's what I would wear for lunch with a good friend or a movie date with my daughter. This is a cool-toned red with a very thin consistency. This shade was named after Asian actress Carina Lau.
MAC Matte Lipstick
maccosmetics.com
MAC Matte Lipstick in Russian Red is a true red that's the creamier (or maybe less dry?) version of the iconic Ruby Woo lipstick from the same brand.
Tell us what your favorite red lipsticks are in the comments section below!