Dove's Straight and Silky Shampoo Has Another AMAZING Use You Probably Don't Know About
We love trying out different shampoos but naturally, we have our staples in the bathroom that keeps our locks looking awesome. One of these is Dove which has been tried and tested by ladies (and gents) all around the world.
However, last weekend, while I was bored, I finally decided to clean up my makeup brushes only to find my brush cleanser empty so I went ahead and took my Lush Twilight shower gel instead.
Lush Twilight Shower Gel
It has been on my shelf for a long time so I figured maybe the fresh ingredients in the product expired already so all I have now was a white creamy liquid inside.
AND BOY WAS I WRONG.
Giphy
So I poured some out and started lathering my brushes on the liquid until I noticed it didn't smell like Twilight's lavender goodness at all - IT WAS DOVE STRAIGHT AND SILKY SHAMPOO!
Giphy
I totally forgot I used the Lush bottle to hold my shampoo for when I travel and boy, if that just wasn't the greatest accident in my life.
Dove Hair Therapy Straight & Silky Shampoo
Lemme tell you something: I will never buy another expensive brush cleanser again. The Dove shampoo is just amazing!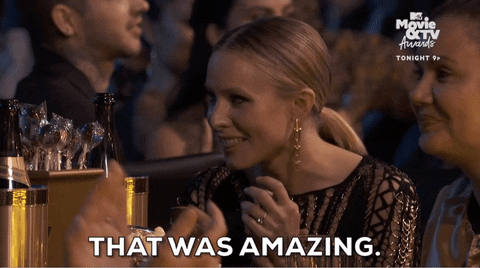 Giphy
You know how it lathers up so much on your hair? Well, it does the same with your brushes too! And you don't even have to use so much product because it cleans your brushes very well.
Aside from that, it smells great and leaves your brushes soft and ready to beat your face for the gods again. Plus, it's gentle on your brushes as much as it is on your hair.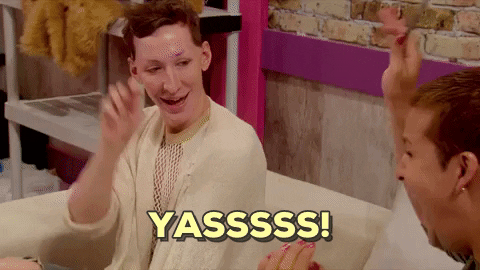 Giphy
How did we not know this before? Now our fave shampoo is our fave brush cleaner too! I dunno. Just thought you ladies should know.