Kris Aquino's New Makeup Line with Ever Bilena is the Talk of the Town and We're Here For It
There isn't a Filipino alive who doesn't know or recognize the queen of all media, Kris Aquino. She's an icon and her bubbly and fiercely humorous attitude along with her unexplainable relatability are reasons enough to fall in love with her.
Local brand Ever Bilena has just announced their collab with Kris on her own custom makeup line! The Kris Life Kit, and here's why people are going nuts over it and the fresh drops are either sold out or soon to be released:
Duh, It's Kris
She's one of the top endorsers in the country and rarely does a celebrity fit a lot of niches for business, Aquino is part of the minority and the world knows it. She's not the queen of all media for nothing so anything that she sells will get attention - and fast.
Inquirer
Her genuine heart and soul
Aquino has always been outspoken and she's not one to beat around the bush, one of the great traits that people can't help but admire about the single mom is that she's alive with personality in everything that she does.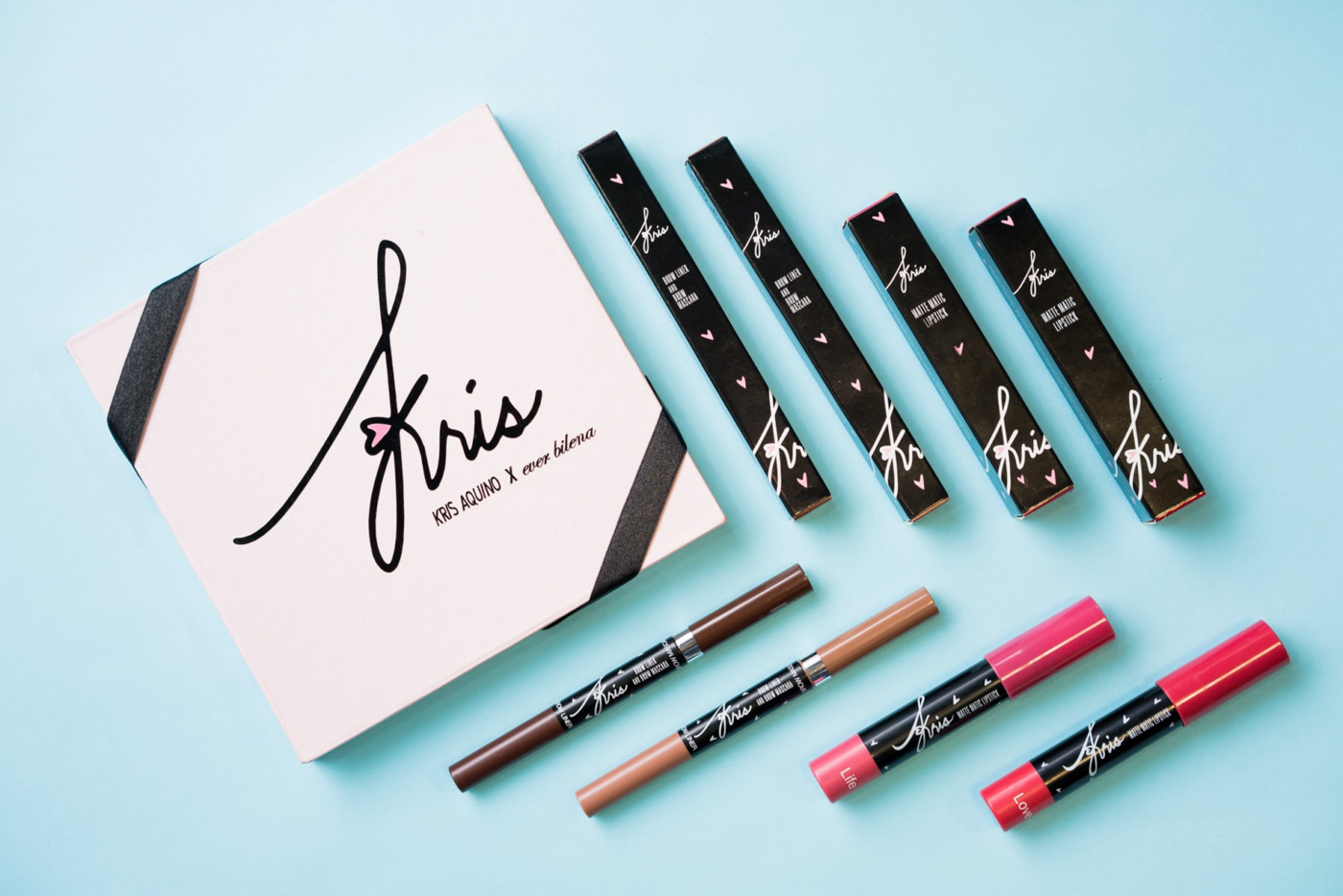 Rappler
With vibrant and staple shades called "Life" and "Love" in the collection, only Aquino can own it because she's not shy to say it all the time.
It fits the bill
Not only is it affordable at no less than Php 245 for a quality matte lipstick, it's got good reviews from customers that the product really does make for a good daily partner. It's not eccentric but just right for the everyday natural look as Aquino puts it in her interview "makeup should enhance your features".
YouTube
We love getting our hands on world-renowned, tried and tested make up products but with Tita Krissy as the face of this Ever Bilena line, we'd surely fall in queue to get her kit and give it a try!
Good thing it's already available on our fave BeautyMNL.