Cardi B Releases a Collaboration With Fashion Nova and We Want Every Piece from Her Collection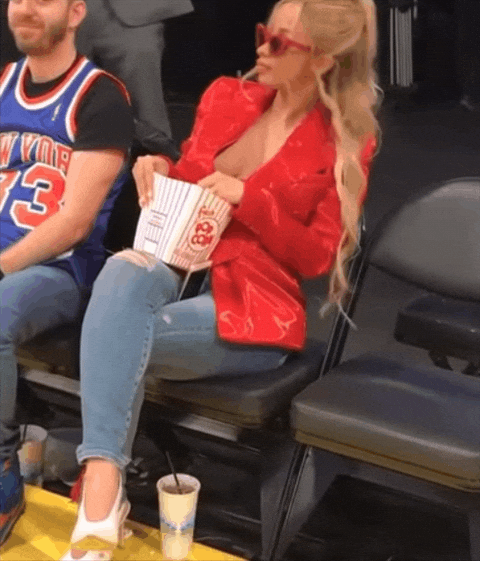 Giphy
Cardi says her collection is inspired by luxury brands like Gucci and YSL so they definitely look high end (kind of). She also notes that she made sure that the materials are good and each piece very pretty for the body - that it's not that tight, not too hoochie momma-ish. She wanted to make stuff that will make people go like, "wow, what is that? Is that Chanel? Is that YSL?" No, bitch. It's Fashion Nova by Bardi.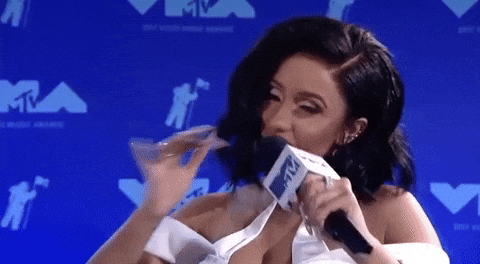 Giphy
Well, she clearly knows her fashion and each piece is sizzling! Cardi sure has an idea of how to make women feel sexy and powerful in clothes. A play on texture and bold, solid color is her game and OMG she did it good cause each piece is wearable by women of all shapes and sizes!!!
Here are just some of the pieces we adoooore:
Yep. We know what you're probably thinking. We expected uber sexy pieces too but this is just one of the many tasteful pieces in her collection. The tweed design, large bronze buttons, and moderate stretchable fabric on this piece are just gorgeous and super wearable!
It's a fur jacket with an oversized collar, a maxi pocket, and a whole lotta glam!
Available in royal blue and mustard, this double-breasted blazer just screams boss vibes. It's sexy and form complimenting without being too sexy. Pair it up with the Now I'm A Boss Pant.
Shortsleeved, funnel neck, and stretch mini, this sexy dress covers up but exposes just the right amount of sexy. It's the perfect little black dress!
This is exactly the kind of top you'd be wanting to wear in any chance you see your ex again and you'd be like, "new me, who dis?"
Form-fittingly sexy, this piece screams gorgeous and comfort! Those lines can accentuate any figure and it's high rise + crop fit so it will make you look taller.
We're all about the oversized vibe + comfy sexy fit of this dress. We feel like this is definitely even Cardi would wear. This is one of those pieces that looks dressed down but makes you look dressed up at the same time.
This is the piece we most definitely fell in love with. I mean, we can't really understand the whole situation going on here but we love it. Made of faux leather with a side slit, we don't even care. I would personally wear this every single possible day.
Check out the complete Fashion Nova x Cardi B collection here.