Our 10 Most Favorite Drag Queens That Slayed RuPaul's Drag Race
Emmy Award winning reality show RuPaul's Drag Race has changed the life and perspective of so many people - LGBTQ+ or not. Since its first airing in 2009, the show has opened doors and introduced to us some of the quirkiest, most lovable people on this planet. More than sharing all the tea, shade, and lemonade with its audience, RPDR also made people understand and appreciate drag quite successfully.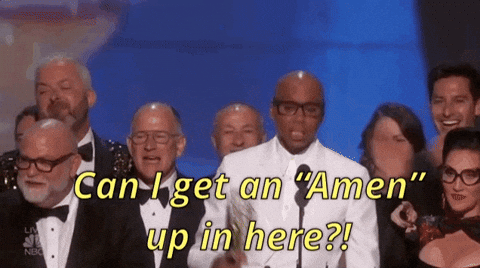 Giphy
In celebration of the release of the 10 seasons of one of the greatest shows ever put on Netflix, we would like to share our love for these 10 queens who shook our world and made their drag so iconic.
Hurricane Bianca is probably one of our ultra faves. She very much deserves her win on season 6 where she slayed challenge after challenge, look after look. Bianca's not fish or glam. She's campy and she's proud.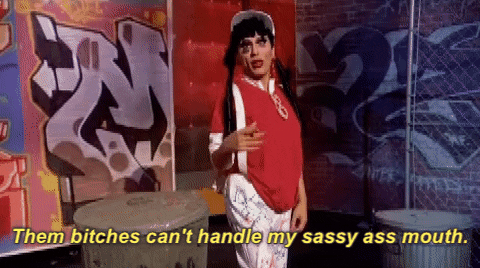 Giphy
Since the show, Bianca del Rio has been more exposed and known as the talent that she is. She has a movie called "Hurricane Bianca" which you can also watch on Netflix and is currently touring around the world doing awesome shows with other queens.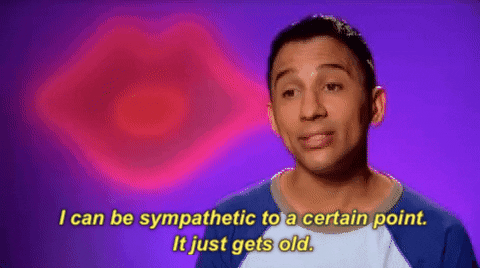 Giphy
Several queens have graced the RPDR catwalk but not much has slayed it as much as Alyssa Edwards. Known for her back rolls, mouth pops, death drops, and mother of the Haus of Edwards, Alyssa has been gracing our screens with her beauty and poise.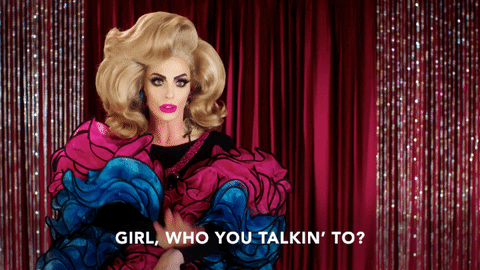 Giphy
Alyssa also got her exposure with "Dancing Queen". Before her fame, she's been teaching dance to young girls and she's gone back to her roots. Other than that, she's also got her YouTube channel, Alyssa's Secret, where you'll never get tired of her commentary and mouth pops.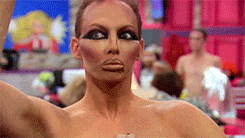 Giphy
Most known for her love for fried chicken, long walks on the beach, and uhh.. more, Jujubee has captured the hearts of viewers everywhere thanks to her funny antics and no-bullshit talk. She didn't win during her season but she won the admiration of a lot of people for sure.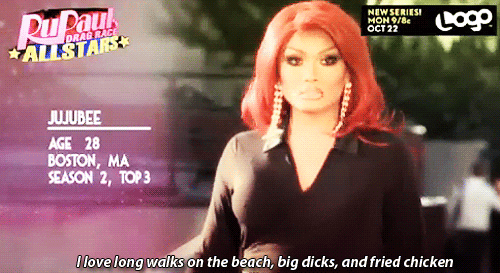 Giphy
Jujubee is currently busy doing shows and shooting for cameos. This queen's hustlin' and she's hustlin' hard! We definitely want to see her on an All Stars.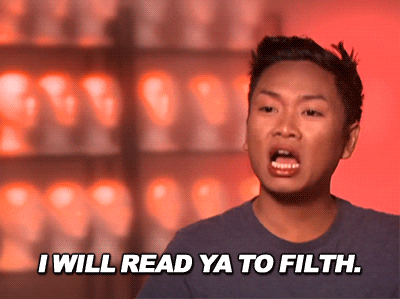 Giphy
Yekaterina Petrovna Zamolodchikova or more famously known as Katya, is the strong, quirky drag queen who you'd love to be your best friend and hate to be your enemy. She's packing one hell of humor though. Katya never runs short of hilarious antics combined with her now famous tiny hands and sexy Russian-themed outfits.
Giphy
After being a part of season 7 and All Stars Season 2, Katya now has a YouTube show, UNHhhh and The Trixie & Katya Show with Trixie Mattel.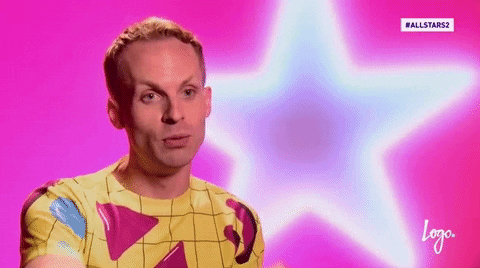 Giphy
She's perfect, she's beautiful, she looks like Linda Evangelista, she's a model - she's Valentina. Her soft, glamorous looks, radiant beauty, and kindness towards people who want to put her down makes Valentina one of our faves. She's definitely grace under pressure except sadly for that one famous lip-sync-for-your-life incident.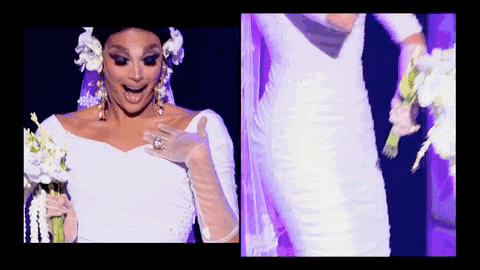 Giphy
Valentina continues to capture hearts using her social media following. Now, she's back for more at RuPaul's Drag Race All Stars Season 4 and she's playing Angel on Rent: Live on FOX! Yay!
Giphy
This list wouldn't be complete if we didn't include our very own homegrown queen, Manila Luzon. Noticeably proud of her heritage, Manila takes the name of the capital city and largest region of the Philippines. She didn't get crowned winner too but henny did she get her nice slice of fame.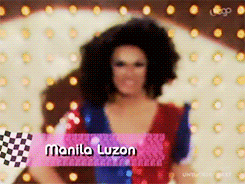 Giphy
Manila is also part of the All Stars Season 4 and we can't wait! She's been paying homage to the icons of the Philippines and has been putting our country on the map in the world of drag. Any queen who knows how to look back and appreciate her roots? Yasss, please.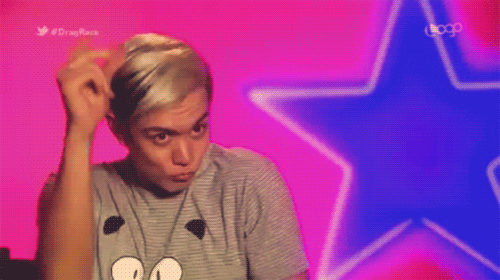 Giphy
Kim Chi has never been your typical drag queen. We think she's neither campy nor glam. She's a whole other category herself and WE. ARE. LOVING. IT. She's one of the few queens who we get mesmerized with whenever we watch them do their makeup. She's definitely got the skills and artistic talent to put a face together.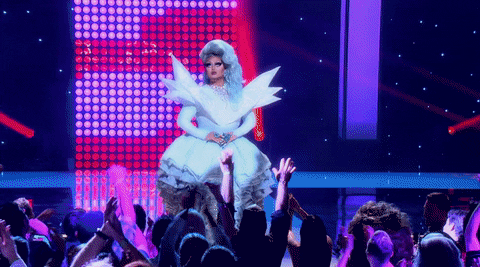 Giphy
Coming from a traditional Asian family, Kim Chi was open about how her family didn't know much about what she was doing so knowing that she's hustling hard and making her own success just makes us so proud.
Giphy
Adore is one of those queens who just keeps it real. She's true to herself and to her own happiness and that's what we uh.. adore about her. Just by looking at her and how her life has changed throughout the years since she first joined drag race, Adore is the one drag queen that doesn't even feel like a drag queen anymore. She's been brought to life.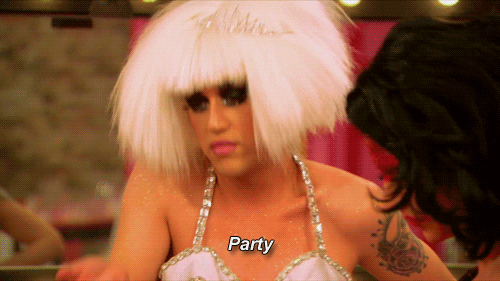 Giphy
Adore has been busy making music these past years. She was part of All Stars 2 but eventually asked to leave however at this point, we think it's cause she knew she didn't belong in that world anymore and she found her real happiness and love in music.
Giphy
Halleloo!! If there's anything we look for in an iconic queen, it's their iconic phrases, looks, and attitude. Shangela is all these and more! Part of the Haus of Edwards you cannot expect less of Shangela. She's the key mastermind of some of the most memorable moments and phrases that nearly everyone caught on.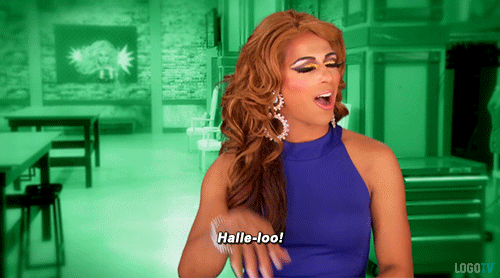 Giphy
After she took part on Season 2, 3, and All Stars, Shangela is busy doing shows, selling her merch, and even taking part of Bradley Cooper's A Star is Born. Can't get more glamour than that.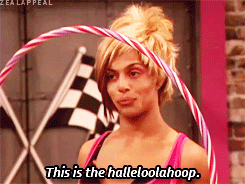 Giphy
Most noted to be one of drag's smartest queens Sasha Velour took a win she definitely deserved. On the 9th season of Drag Race, she played clean and wise. Underneath all the drama was a poised Sasha Velour who slayed every freaking lip sync with her beautiful and theatrical surprises.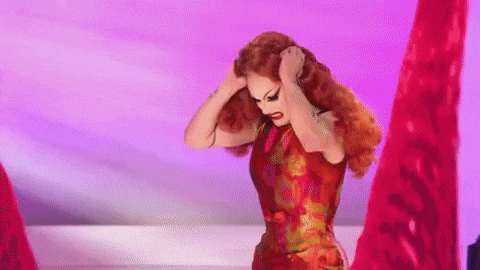 Giphy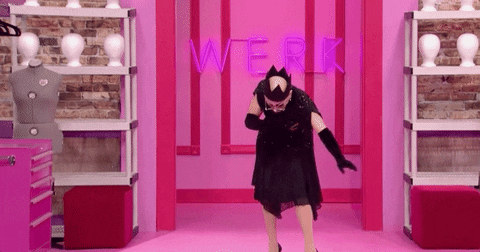 Giphy