The Lip Balms That Get Our Upvotes All The Time
When the -ber months are fast approaching, one of the first things on my mind is to find a lip balm that would work for me.
My lips are extra dry because the lipsticks that I mostly wear are matte.
Over the years, I've come up with a list of favorites and here they are:
Lucas Papaw
This Australian product can be used on the lips, hands, elbows, knees and other dry areas of the body.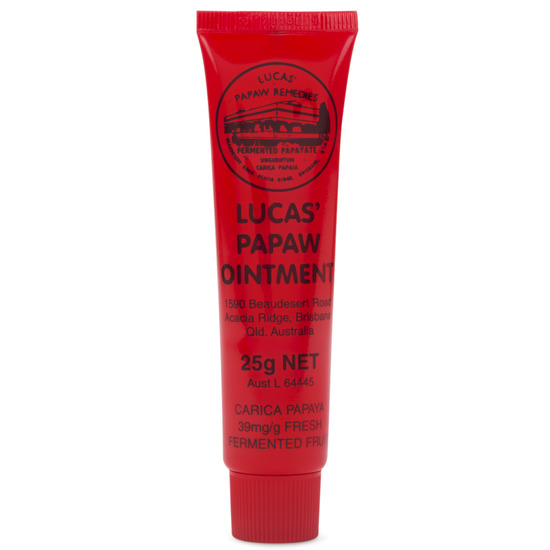 Lucas Papaw Ointement, $12
Lucas Pawpaw is a balm that contains papaya extracts and petroleum jelly. It can also be used on minor skin irritations.
MAC Lip Conditioner
Open any makeup artist's kit and this will likely be included in his or her stash. This lip conditioner is very emollient. It helps lip products to glide on.
MAC Cosmetics Lip Conditioner, $16
You'd probably need another lip balm for the evening but for daytime and under lipstick, this is perfect.
Tromborg Lip Cure
Talk about intense and intensive. Tromborg Lip Luxe from Denmark contains Macadamia Nut Oil, Shea Butter, Aloe Vera and Vitamin E.
Tromborg Lip Cure, $23
Vogue has said that "it might be the best lip balm ever." The packaging is white, the product is white and is matte but moisturizing on the lips, if that is possible.
La Mer The Balm
There are so many lip balms out there but very few actually repair the damage on your lips.
This "works on contact to soften roughness, relieve discomfort and help rejuvenate seriously dry lips."
La Mer The Balm, $60
This is also a matte lip balm, like Tromborg.
Tip: Apply lip balm before you do your face so that by the time you apply your lipsticks, your lips are already soft and moisturized.
*Post photo from Stylecaster.