The Not-So-Lazy Girl's 7-Step Lipstick Routine
Let's get to it.
Step 1: Lip Scrub
You've been a really busy girl and as much as that frustrating project is killing you, your lips seemed to take one for the team and gathered all the dead skin.
Lush Cosmetics Mint Julips Lip Scrub (Php 495), available in all Lush stores
My fave is Lush's Mint Julips Lip Scrub. If you don't want to buy, simply mix some brown sugar with some coconut oil (to keep your lips nice and soft).
Step 2: Lip Balm
Apply a thin layer to your lips and let it absorb for at least a couple of minutes. In the meantime, you can stalk your ex. Go ahead.
Step 3: Lip Liner
I found MAC Pro Longwear Lip Pencil in Kiss Me Quick the best and most reliable one. It enhances any of my favorite lippies. It's a big no no to ugly red lipstick bleeding for me.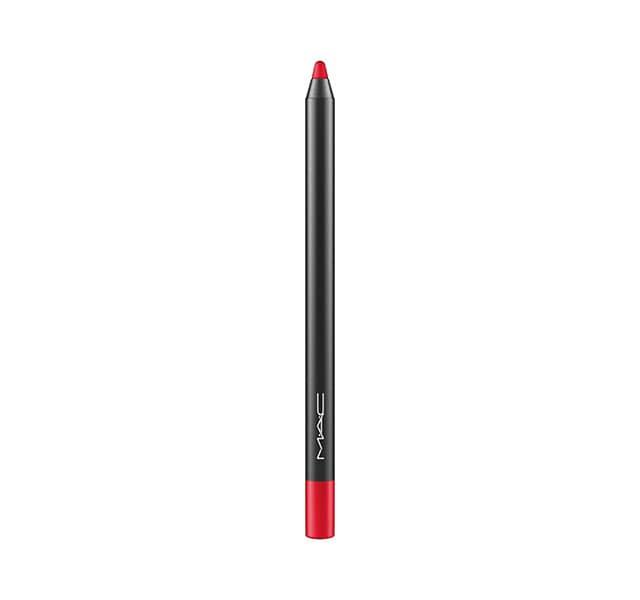 MAC Cosmetics Pro Longwear Lip Pencil in Kiss Me Quick ($21), available online and in all MAC Cosmetics kiosks and boutiques
Step 4: Lipstick
Apply as usual.
Step 5: Smack on a tissue and reapply lipstick
You're not wasting product. Trust me, it doesn't wear off that easily when you do this.
Step 6: Wipe off excess.
Clean up around your lip line and stick your clean index finger in your mouth. Form your lips into an O then slide your finger out. Found some product on your index finger? Well, that was gonna go to your teeth. Congrats on keeping it out.
Step 7: Clean up
Grab a ply of tissue, place it over your lips, and press some loose powder over the tissue on your lip area to seal the deal.
Werk!