Get to Know the Iconic Red Lip Color and Its Powerful Record in History
Envision a powerful woman. What do you see? A power suit? A clean, perfectly coiffed hair? A powerful bag? Classic pumps?
Sure enough, 9 out of 10 women would immediately think of a powerful woman as someone wearing a strong, bold lip - and probably some Louboutin heels.
Have you ever wonder why this is? Well, let's take a short look back at history. If anything, the red lipstick has been lurking in the background of the stories in your history books as a symbol of revolutionary power surprisingly by both women and men.
The famous red lip has been dated to be used since the ancient civilization, more notably, the time of the cosmetic-loving Egyptians. A mixture of red dye, sheep sweat, and crocodile excrement made up the early rouge color that, in the time of the ancient Greeks, was worn only by prostitutes.
Queen Nefertiti of Egypt / The Open Mind
Generally, women were not allowed to wear lip color since they had little power. This led to a law where prostitutes could be punished for not wearing lipstick as it would make it more difficult to distinguish them from 'regular' women.
Pinterest
The red lip color's revolutionary status continues on to the medieval times when wearing it was deemed to be 'challenging God and his workmanship'. It was also used to distinguish social class and rank where high society ladies donned a bright pink lip color as opposed to lower class women who wore earthy reds.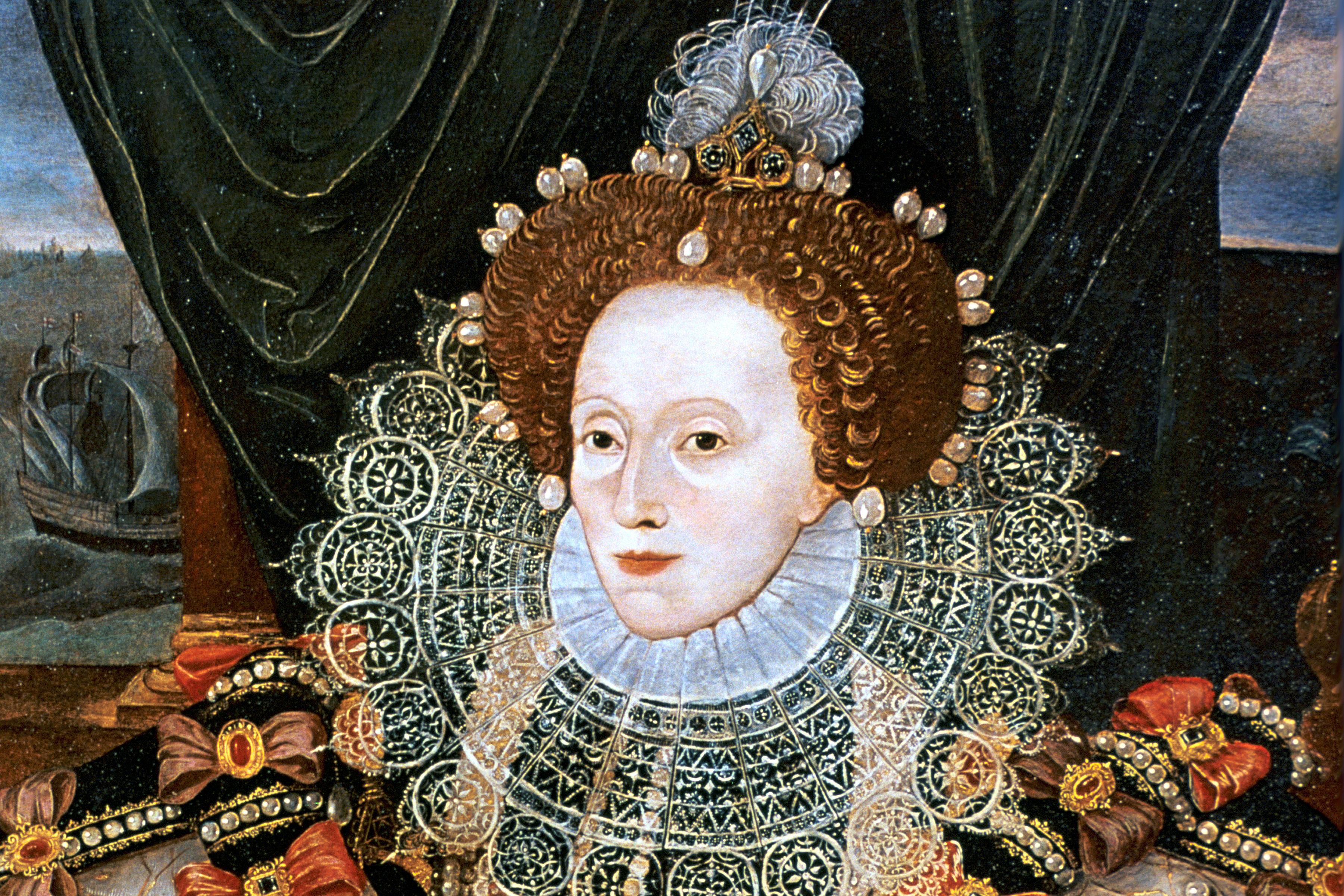 Queen Elizabeth I / ThoughtCo
Queen Elizabeth I changed the game as she used a mix of cochineal, gum Arabic, fig milk, and egg white that ushered in the iconic status of red lips as a symbol of power. Despite this, the British government passed a law in the 1700s condemning women who use this color on the basis that women who do are found guilty of seducing men into marrying them. Women who wear red could be tried for witchcraft at that time.
Pinterest
It became a downward spiral for the color at that time but the 1800s revived its power. Guerlain, a famous cosmetic brand from Paris had its first commercially produced lipstick made of grapefruit mixed with butter and wax. At this time, putting on lipstick in public was deemed to be shameful. So when stage actress Sarah Bernhardt applied hers freely in public, she created a huge scandal.
Sarah Bernhardt painted by Louise Abbema
More clamor went around the use of red color for the lips until the start of the 1900s where cosmetics became a bit more acceptable in society. Suffragettes wearing bright red lips took to the streets of New York in 1912 and marked the first and most famous manifestation of the red lip.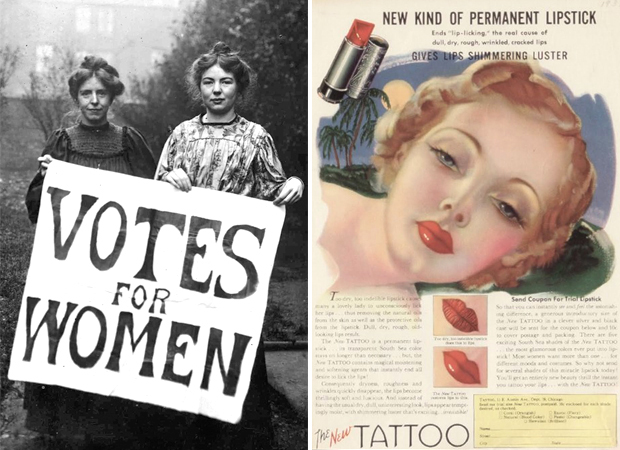 Phaidon
In 1933, Vogue declared lipstick as the most important cosmetic for women as sales of the product continued to rise despite the rest of the world experiencing the Great Depression.
Pinterest
As World War II commenced, politically charged ads from cosmetic advertisers introduced the campaign 'Victory Red' that encouraged women to embrace beauty as part of their civic duty.
Besame Cosmetics Victory Red Ad / Glamour Daze
Since then, the red lip color has truly become a true symbol of female rebellion. Something that we still see and experience until today.
Wear yours loud and proud! What's your favorite red lip?
Reference:
Pallingston, Jessica. "Lipstick." New York: St. Martin's Press, 1998.
Steele, Valerie (ed.). "Encyclopedia of Clothing and Fashion." New York: Charles Scribners & Sons, 2004.
*Post photo from The Pool.