Bored? This Video-On-Demand App Has an Ongoing French Film Festival That You Will Enjoy!
Gone are the days when we look to our television screens or go to cinemas for a quick entertainment fix. With the evolution of technology, practically everything is now accessible at the tip of our fingers.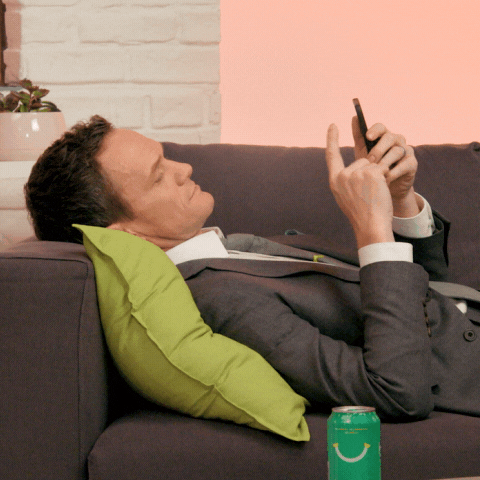 Giphy
Still, amid all the video-on-demand and subscription services available to us, there seems to be a pervading sense of saturation: some films have formulaic storylines, some TV series use similar treatments, even music tend to sound the same.
If you're not giving up the hope yet, iflix has a new offering that somehow shakes things up. Available until February 18 are eclectic movies for the "My French Film Festival 2019".
For when you barely have an hour to spare
There are a couple of short films that will fit any mood. Want a laugh? Try "Wild Love," a six-minute animated short about a couple's supposedly romantic escapade. Want feels? "Fauve" follows two boys in an open-pit mining site and will make you question morality. A dose of reality? "Hybrids" offer a glimpse of how life could be like if we don't environmental destruction.
For relief after a loooong day
What happense if a pregnant surrogate mother to her two best buds falls in love? It's amazing how "Diane Has The Right Shape" shows the intricacies of such a complicated set-up and still be light-hearted. "Guy" and "Gaspard At The Wedding" are other comedic full-length features worth watching.
For a ladies' night out
There's a special, unbreakable bond between mother and child, and this can't be any more highlighted in "Tomorrow And Thereafter". And, well, what happens if a young girl is left to her own devices? Watch "Angel Face" and find out. Meanwhile, "Let The Girls Play" offer a comic relief by showing how a ploy eventually led to putting up the first women's football team in France.
For when you have to find yourself
Follow an insomniac find his chance to start anew in "Judith Hotel". Give your life a li'l color with "Blue Dog," and discover love in "Bad Blood."
You don't even have to spend because you get a free trial when you first sign up for iflix!
Whether you want something light on a lazy work night, something to bawl over on your PMS days, or something fun to share with your SO, we're sure iflix's My French Film Festival has the right one for you.