Ariana Grande's Tattoo Fail Serves Up Some Yakiniku
The Thank U, Next singer, Ariana Grande has just gained worldwide attention for the wrong reason. Ariana is no shy to showing off her tattoos and when the singer debuted a new ink on her Instagram - people started pointing out a major blunder on the pop singer's new tattoo.
Ariana's attempt to ode her new hit single "7 Rings" by having it inked on her palm in Japanese kanji didn't turn out good at all. Her palm tattoo actually translated to shichirin, which means "a small charcoal grill" by far one of the most famous tattoo fails yet!
You would think with all that money and the fact that this was a permanent tattoo that the singer would have at least double-checked her chosen characters - or hired someone to do it as to avoid something as awkward as this from happening.
Gfycat
Fans were as quick as always to point out the error in Ariana's palm tattoo and the singer eventually took down her post and acknowledged she had forgotten a symbol but said that the design won't last, as skin on the palm grows faster than that on the rest of the body and tattoos there usually fade- take note that palms are one of the most painful places you can get tattooed.
Shortly, Ariana contacted her Japanese tutor, Ayumi for a much-needed correction fix.
The supposedly "corrected" tattoo was posted by Ariana on her stories.
Even after all that IT IS STILL WRONG! Japanese is read from top to bottom and right to left so instead of "BBQ Grill" it now reads "Japanese BBQ Finger"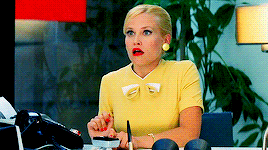 Giphy
Fortunately, the third time should be the charm hopefully, because just how much longer can this blunder go on? Albeit entertaining the singer revealed that with the correction she had to take a shot of lidocaine just to endure the pain.
Ariana recently shared a revised plan for her tattoo.