7 Things You Probably Don't Know About Kelsey Merritt, The First Filipino to Walk the Victoria's Secret Fashion Show
Hold my purse. Every Filipina's dream has come true thanks to Kelsey Merritt who was officially announced to walk the esteemed and most sought-after catwalk of Victoria's Secret alongside the biggest names in the industry. It was just plain chatter early on in the year but now it's finally happening!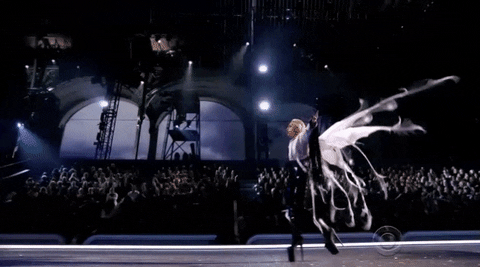 Giphy
Kelsey has been a known name in the Philippine modelling industry and for good reason - homegirl is gorge!!
But who exactly is Kelsey and why should we all be super proud of this wonder girl?
1. Kelsey is only 21 years old.
She was born on October 01, 1996. Technically as of the year of this writing, she's just about to turn 22, hustling hard, and achieving goals.
2. She is Filipino-American.
Proud daughter of an American dad and Filipino mother hailing from Pampanga, Kelsey makes sure she doesn't forget her roots. Can you spot her on the photo?
3. She gorgeously stands at 5'9.
And she made sure that was put to good use as she was captain of her high school team in Pampanga. Before she told us about her Victoria's Secret dreams, we were all rooting for her to be the next Miss Universe rep too!
4. She rose to fame thanks to her work with Maybelline New York.
5. She has a Bachelor's degree in Communication from Ateneo de Manila University.
Smart and beautiful! Can this girl be any more perfect?
6. She is now based in New York and is a nerd for Broadway musicals.
7. Kelsey only dreamed of walking the VS catwalk but with her hard work and dedication, the dream has turned into reality!
Kelsey is a shining beacon of hope to Filipinas everywhere right now. And just like what she says in her multiple grateful posts, this personal milestone of hers is ours all the same.
Unabashedly, of course, some people were quick to point out how "Kelsey's achievement isn't a representation of our country because she's got Eurocentric features and doesn't exactly look like a Filipino". And yet a loud Pinoy Pride shout goes out to foreign celebrities with a bit of Filipino heritage like Bruno Mars, Vanessa Hudgens, and Jordan Clarkson.
Like a true poised kween though, Kelsey only had this to say:
Congratulations, Kelsey! Keep making us proud!