Go Ahead and Love the Sun at These Philippine Summer Destinations
The heat is most definitely on in the Philippines and we are so excited because who doesn't love summer? As most avid Upsize readers may know, we love summer so much because humidity and heat aside, we all love the outfits, the people, and most of all, the destinations.
But how can you truly enjoy staying under the sun without being sure that you are being protected from its harmful rays?
Here's a quick list of our favorite Philippine summer destinations and our favorite summer products to boot:
Siargao
Kokai Resort Siargao
If you're looking for the ultimate summer experience, head on to Siargao. It's one of the best surfing destinations in the country and for good reason. The beaches are beautiful and the waves are too cool to even be called awesome. It is perfect for those who want to try something adventurous this season.
Tripzilla
Siargao is a great destination for group and solo travellers alike.
Banana Boat Sport Performance Cool Zone Sunscreen SPF50+ PA+++ 170g (available at all Watsons stores), P 595
Banana Boat Sport Sunscreen Lotion SPF110 90mL (available at all Watsons stores), P 475
Travel with Maria
Cebu is one of the most popular year-round-summer-vibe destinations in the country. Ask any Filipino where you can go for a great trip and they'd definitely say Cebu. The Queen City of the South boasts several beaches and amazing activities. You can swim with the whales at popular Oslob or head on to the Moalboal area to see and swim at natural waterfalls and even do some canyoneering!
looloo Insights
Cebu is quite a big province but wherever you're headed make sure you have the Sunplay Watery Cool Mist with SPF75 that comes in both mist and lotion type. This is perfect because you might have to go in an out of the water and we all know how annoying it feels when your body suddenly realizes it's gone too hot that your skin becomes too hot.
Sunplay Watery Cool Mist Sunblock SPF75 165mL (available at all Watsons stores), P 559
Sunplay Watery Cool Body Mist Sunblock Lotion SPF75 35g (available at all Watsons stores), P 349
Cebu Pacific Air
We were about to include Boracay in this list but it seems that local and foreign tourists alike have either gone there or have plans to go there. One place not much people head on to is Dumaguete.
Project Lupad
Dumaguete is a province in the Visayas area. You can head on there via Cebu or fly straight there. They have majestic beaches with clear waters and a fantastic view that will leave anyone in awe. It's best to have this in your destination list cause not much people go there - yet!
Hawaiian Tropic Tanning Lotion 240mL (available at all Watsons stores), P 402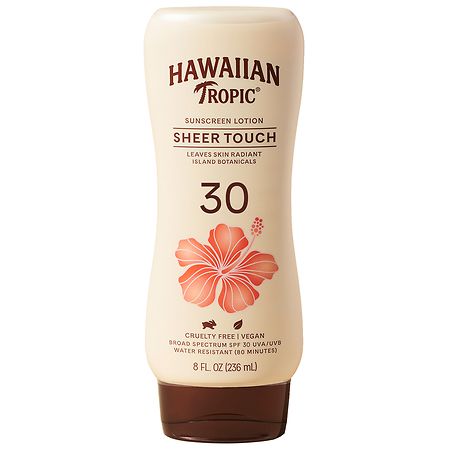 Hawaiian Tropic Sheer Touch Sunscreen Lotion 120mL (available at all Watsons stores), P 402
Clear waters on white sand tend to make you tan easily - which is great! So when headed to Dumaguete, make sure you carry the Hawaiian Tropic Tanning Lotion for that sexy tan and the Hawaiian Tropic Sheer Touch Sunscreen Lotion SPF30.
Palawan
Original Diving
There's a reason why Palawan has always been awarded best island. It boasts several gorgeous and awe-inspiring beaches that are one-of-a-kind. Visit Coron, El Nido, and Port Barton when you're there.
Kojie San Sunblock SPF69 Body Lotion 150mL (available at all Watsons stores), P 360
Belo Sun Expert Spray SPF50 PA+++ 140mL (available at all Watsons stores), P 539.75
Make sure you carry around Kojie San Sunblock or the Belo Sun Expert Spray to keep that tan in tact while making sure your skin is protected.
There are other sun protect and after sun products you might want to include on your arsenal - you know, just in case you have too much fun.

Banana Boat Aloe Vera Gel After Sun Care Cooling Gel 90mL (available at all Watsons store), P 202
Beach Hut Hair and Scalp SPF20 Sunblock 140mL (available at all Watsons store), P 349
Banana Boat Ultra Protect Face Lotion SPF50 60mL (available at all Watsons store), P 307
These destinations are Upsize approved but surely, we won't head on and jump in the water and stay out in the sun without the products we mentioned as well. What's so great is that all of these are affordable and you can easily get them at any Watsons store nationwide! So there's nothing to worry if you forget yours - Watsons has over a hundred stores around the country.
Know more and stay updated with the latest:
Watsons Philippines website
Watsons Philippnes Facebook