The Simple 1-Step Skin Care Routine to Keep Yourself Protected From the Sun Everyday
Clearly the sun hasn't stopped shining on the busy streets of Manila and we are feeling the scorching heat. Even when we are in the city, we have to be make sure that our skin is protected from the harmful rays of the sun.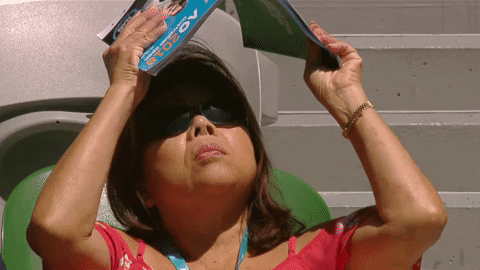 Giphy
We might not look into it that much but sun exposure is totally a big deal especially for us ladies living in a tropical country. It's not even about keeping your skin light (cause we totally promote getting a gorgeous golden Filipina tan), the sun's ultraviolet rays break down collagen and elastin, making the skin rough and uneven. These rays also affect the melanocytes, which have something to do with the skin's pigmentation.
Giphy
With that, every day we want to make sure that we cap off our morning routine with some sunscreen. We have a wide array of our favorite sunscreen but one of our most favorite brands is definitely Kojie•san.
This brand does not only promote getting your skin lighter but they actually have effective sunblocks and best of all, it doesn't smell cheap yet it's super affordable! They also come in very travel friendly sizes so you don't have to worry about bringing them along when you don't have check-in baggage for your trip.
Here are some of our favorite Kojie•san products you should totally try:
SPF50 Sports
This product contains SUNACTYL, a natural ingredient, which helps repair sun-damaged skin. Not only that, it is enriched with Vitamin E with its anti-oxidant action, protect skin cells and Shea butter providing skin excellent moisture leaving it soft and smooth. Infused with marine derived ingredient to help restore vitality after sport so you can confidently have fun under the sun without worrying about your skin.
Kojie San Sunblock SPF50 Sports (available in 50g and 15g)
SPF50 Face
This product is just as equipped with protection against UVA and UVB rays as any other more expensive selections. As a staple to this line, this product is also packed with Sunactyl, Shea Butter, and Vitamin E.
Kojie San Sunblock SPF50 Face (available 50g and 15g)
SPF69 Body
Because it has a higher SPF than the ones we mentioned above, this product can provide extended protection. It also has their sun protecting essential ingredients plus this one is paraben free!
Kojie San Sunblock SPF69 Body (available in 250g, 150g, and 50g)
Before and After Sun Spray
Probably our most favorite from their sun protect line is their Before and After Sun Sprays. The Before Sun spray gives you more than just a protective layer from the sun, it also gives you a gorgeous glow! And because we love staying in the sun so much, we're guilty of getting too burned so the After Sun Spray equipped with soothing aloe is just perfect!
We love these products so much because unlike some sunblocks, Kojie•san's are not greasy.
Stay out of the sun during the middle of the day when the sun's rays are strongest, wear protective clothing such as hats and umbrellas and use a broad-spectrum sunscreen, which protect against both UVA and UVB rays, with a sun protection factor of 30 or higher.
They have various products you can try for yourself. Make sure you apply every 2 hours or so.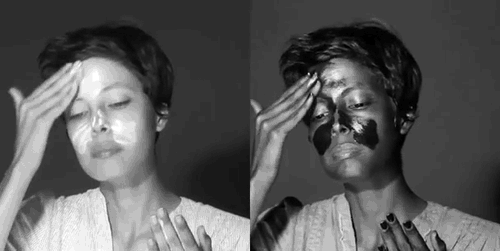 Giphy