Celebrate Pride Month With These 5 Eye-Opening Films
For those who do not know, June is not only our beloved dad's month but also "Pride Month".
We have so much love for our sisters and brothers in the community and with that, we've listed down some of our LGBTQ+ related movie recommendations. I watched these movies when I was still a minor. I am saying this for those who might think that a young child will not understand themes like these. This is reality. We live in a world where every person is different from the next and it would do us good to embrace those differences because #LoveWins. It always does.
1. Pride (2014)
Pride is based on a true story. It is a group of gay and lesbian activists who are raising money for mining communities affected by the British Miner's Strike in 1984.
amazon.com
The movie tells their individual stories and what the miners think of their efforts. In my opinion, this is a must-see. Also, if you're a big Potterhead and Sherlockian, try to spot Dolores Umbridge and Moriarty on this movie.
2. The Kids Are Alright (2010)
rutorch.com
A lesbian couple, Nic (played by Annette Bening) and Jules (played by Julianne Moore), have each given birth using the same sperm donor. Laser (played by Josh Hutcherson), the younger child, wants to find his biological father but he has to be 18 to do so. He asks help from his 18-year-old sister Joni.
3. Brokeback Mountain (2005)
The movie shows the difficult and forbidden love between two cowboys, Ennis (played by Heath Ledger) and Jack (played by Jake Gyllenhaal).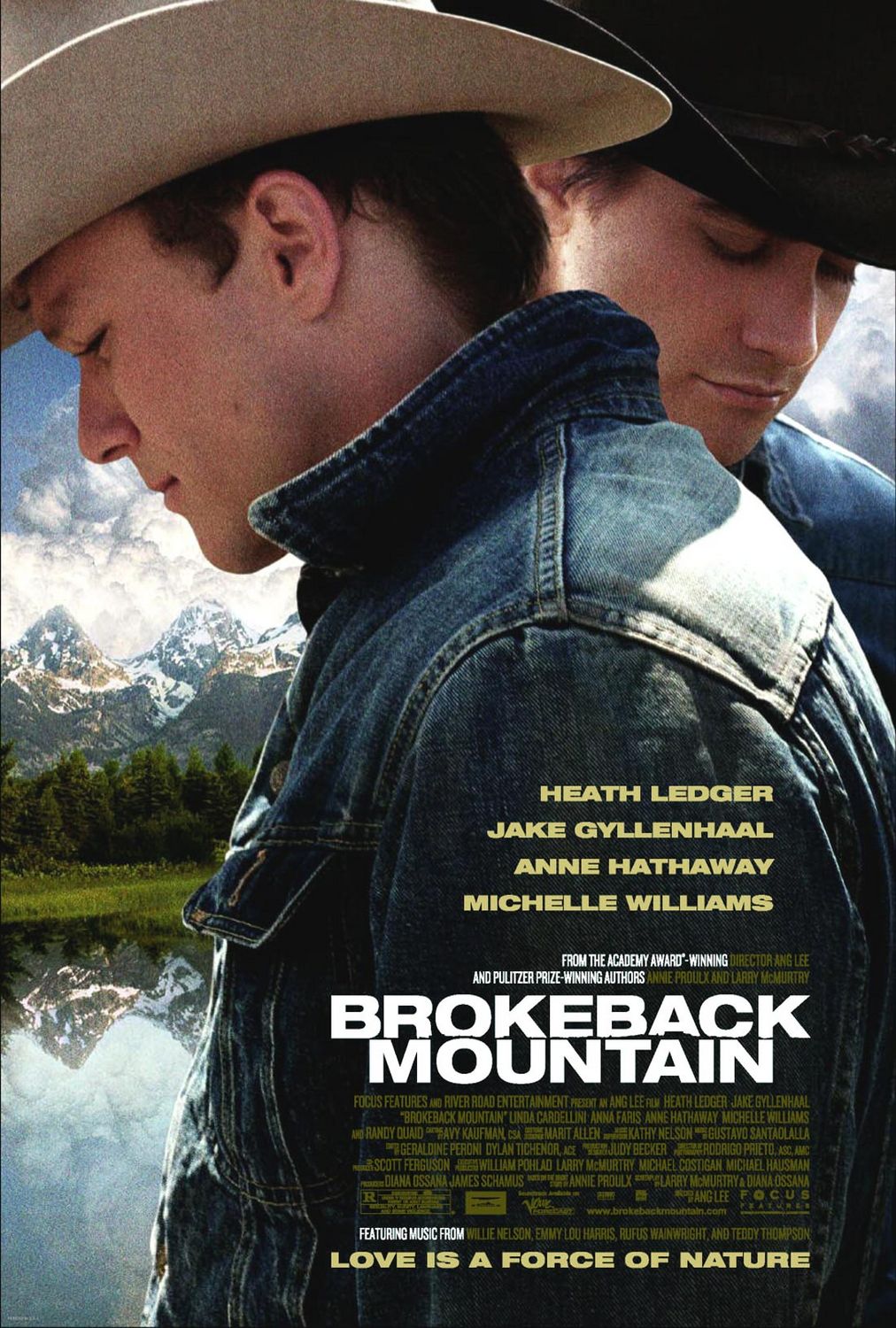 impawards.com
Ledger delivers a haunting performance as the man who marries a woman because being gay was something you didn't talk about in the 1960s.
4. Moonlight (2016)
This coming of age film traces the life of Chiron and the difficulties and abuse he has to endure as a gay black man. The movie, which is kind of based on a true story, is the first LGBT film with all black cast to win the Oscar Best Picture award.
joblo.com
The story takes us from the life of Little to that of teenager Chiron and, finally, the adult Black.
5. Free Fall (2013)
Marc Borgmann (played by Hanno Koffler) is police officer who lives with his pregnant girlfriend Bettina Bischoff.
pinterest.com
During a training course, Marc meets another police officer (played by Max Riemelt) and they develop romantic feelings for each other.