7 Movies and Series Throwback About and For Lady Bosses You Should Binge-Watch This Weekend
Grab the popcorn and stay in your pjs this weekend. Here are the 10 throwback movies about #GirlBosses you could chill to to prep you for another week ahead!
The Proposal (2009)
Photo from Pinterest
Margaret Tate (Sandra Bullock), a Canadian Executive Editor-in-Chief of a publishing company, finds out that she may face deportation charges because of her expired visa. Determined to retain her position, she convinces her assistant, Andrew Paxton (Ryan Reynolds) to temporarily act as her fiancé. Initially planning on resuming their lives after Tate resolves her visa issues, they appear to abandon those plans as their relationship intensifies.
Duration: 1 hour, 48 mins
Damages (2007)
Photo from Pinterest
A 5-season series from 2007, Damages circles around Ellen (Rose Byrne) and Patty (Glenn Close) facing off in a bidding war after a mysterious computer hacker offers them information pertaining to the McClaren wrongful death lawsuit. Meanwhile, family drama dogs Ellen after her mother leaves her husband.
Duration: 5 seasons, 59 episodes
Frida (2001)
Photo from Pinterest
The biography of artist Frida Kahlo (played by Salma Hayek) who channeled the pain of a crippling injury and her tempestuous marriage into her work.
Duration: 2 hours, 3 minutes
Scandal (2013)
awesomelyluvvie.com
A former White House Communications Director starts her own crisis management firm only to realize her clients are not the only ones with secrets.
Duration: 3 seasons, 47 episodes
Charlie's Angels (2000)
screencrush.com
Natalie Cook (Cameron Diaz), Dylan Sanders (Drew Barrymore), and Alex Nuncy (Lucy Liu) make up the captivating crime-fighting trio who are masters of disguise, espionage, and martial arts. When a devious mastermind embroils them in a plot to destroy individual privacy, the Angels, aided by their loyal sidekick Bosley (Bill Murray), set out to bring down the bad guys. But when a terrible secret is revealed, it makes the Angels targets for assassination.
Duration: 1 hour, 38 minutes
Charlie's Angels: Full Throttle (2003)
Photo from Pinterest
The Angels are back for another high-octane series of adventures as they investigate the theft of a database of witness protection profiles after five of the people on the list are murdered.
Duration: 1 hour, 46 minutes
Revenge (2012)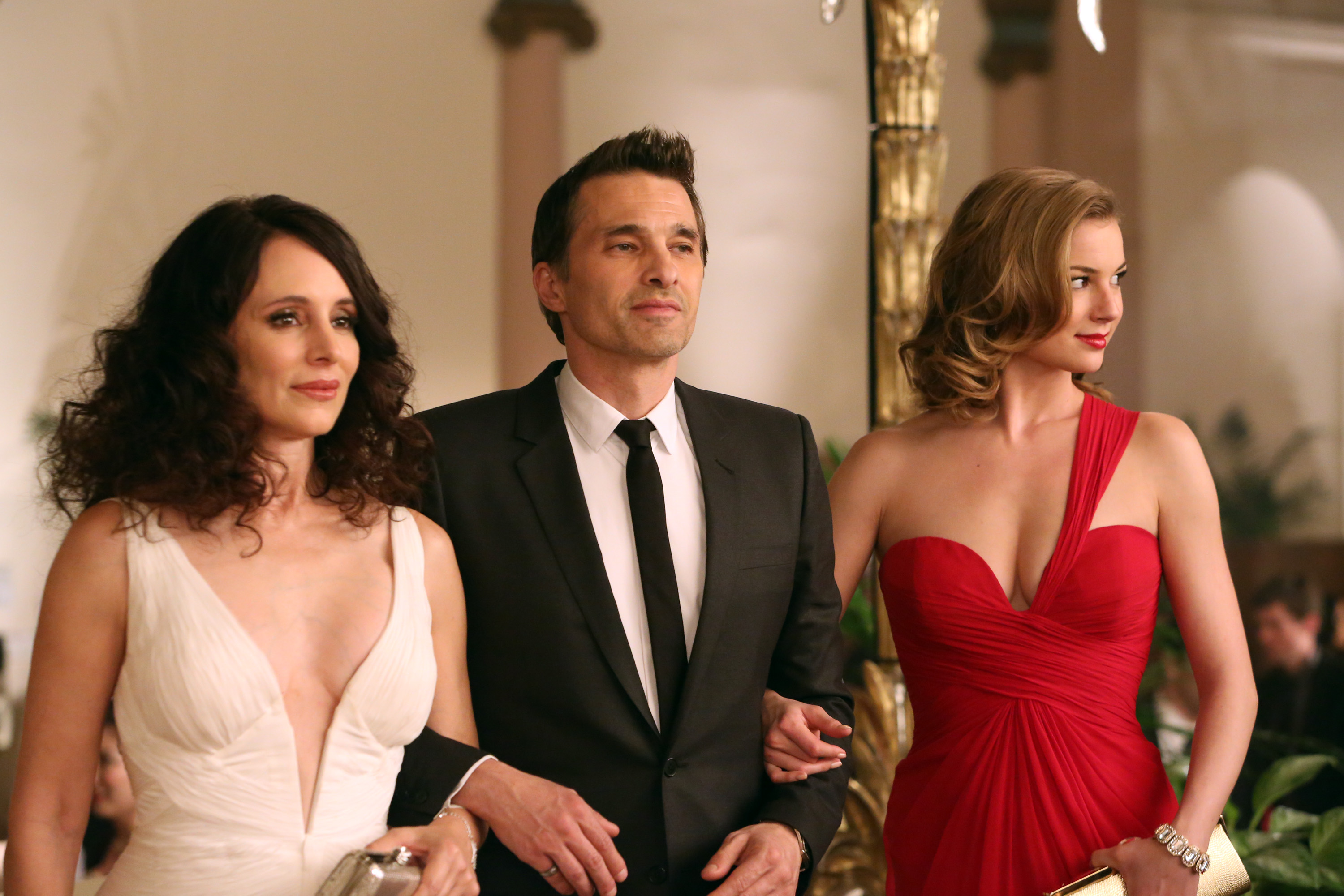 wikia.com
An emotionally troubled young woman makes it her mission to exact revenge against the people who wronged her father.
Duration: 3 seasons, 66 episodes
You can catch all of these awesome movies on demand on HOOQ! Get it on Play Store and App Store and start your free trial now!