5 Reasons Why Emma Stone is a True Role Model of this Generation
Everyone can give a big round of applause to renowned actress Emma Stone for sporting a fabulously sleek and comfy outfit in the most prestigious awards night in Hollywood - the Oscars!
Be empowered to rock any outfit that feels great just as much as it looks great on your body, this woman's month let's show some love for the lady with the last name stone but a genuine heart of gold.
Confidence That Always Slays
Let's start with the brave yet gorgeous choice of her runway-ready outfit to the Oscars. This look is certainly an eye catcher for it's simple yet flattering style, Emma went a different route from the traditional flamboyant sparkly dresses that grace the red carpet for the awards night.
Clique Inc.
Her confidence boosted the outfit to the joy of all her fans and women everywhere who believe in owning comfort just as much as looking fabulous.
She's Brilliantly Hilarious
A great sense of humor is hard to find and when you have a natural flair for it, then hands down what don't you have? Emma is not afraid to show off her funny side and look goofy in front of millions- it's the charm of just having fun and being yourself that makes you more attractive to others.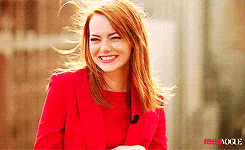 Giphy
Here's a testimony of her humor! Check out her bomb lip sync battle with Jimmy Fallon.
She's not afraid to deliver some kickass burns and keep it real
In a male-dominated industry, Stone has made it clear that she's got some serious ass and isn't at all afraid or shy about it. The actress threw some shade that was reminiscent to Natalie Portman's comment dragging the all-male category of directors at the Golden Globes in January.
Stone announced the nominees for the Academy Award for Best Director at Sunday night's award show. As Stone put it: "four men and Greta Gerwig."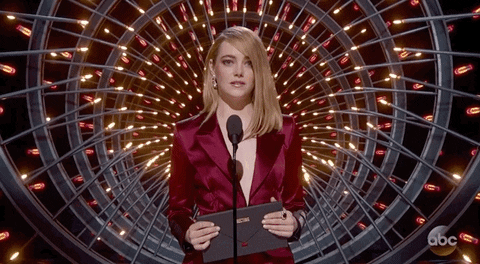 Giphy
"It is the vision of the director that takes an ordinary movie and turns it into a work of art," Stone said before announcing the nominees. "These four men and Greta Gerwig created their own masterpieces this year. They are the nominees for achievement in directing."
Her Self-love Advice
Sometimes in life people get lost in the hustle and bustle so much that we forget to love yourselves and remain true to who we are and what we believe in. Stone shared that the best piece of advice she ever received was to "stay irrepressibly true to yourself and be tenacious about finding ways to manifest the truest form of you."
Wenner Media
She's fearless in calling out sexism
Tumblr
Don't be afraid and fight for what you believe in even when it's against your loved ones- in this case a beloved boyfriend. At a Q&A, when Andrew Garfield called sewing "feminine," Stone stopped him cold. "Feminine how?"
Nice job, Emma! We salute you!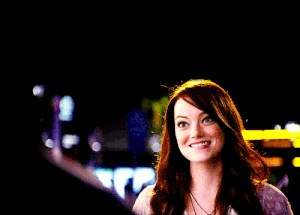 Giphy