5 Tips on How You Can Reduce Distractions and Actually Get Things Done
Nowadays with all the available technological innovations launching from left to right we're at the age in time where we're all connected through social media and internet. However, with all the distractions around us that doubled with the temptation of technology coming into our lives- it's getting harder to focus now more than before.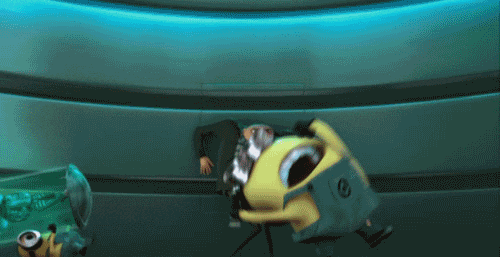 Giphy
We live in the digital age, with all new technological innovations sprouting out from left to right at such an alarming rate that everything is constantly changing. We're more connected with everything through social media channels and clever use of the internet, however, we're becoming more insensitive to our environment because of this.
It's harder to focus now than before because we're disconnected with the physical world around us and instead connected with the digital world on our phones. Productivity is suffering and distractions are becoming rapid as with excuses that come with it.
How to remedy this? Here are 5 ways you can try:
1. Create detailed to-do lists
Just writing a to-do list isn't plausible enough to motivate you to do work anymore, it helps if you be as specific as possible when jotting down your tasks of the day.
Example:
Task: Write History Report
Due: Oct. 8 (Monday)
Outline of Report:
Introduction [Fill in Blank]
Body [Fill in Blank]
Conclusion [Fill in Blank]
It makes it so much manageable to do a task when the details are present and it saves you the brain power when you can allot it to your next task. If you're more into keeping your tasks organized on digital then give the Trello app a try. Need some inspiration to revamp your to-do list? Check out a bunch of creative templates and ideas here.
2. Do tasks as soon as possible
Prolonging a task makes your life a lot less fun to live and we all sadly do it. We do it because there's resistance present that prevents us to just sit down and get our stuff done. Most of the time because we give in to the little mangy excuses that we create to avoid doing hard things.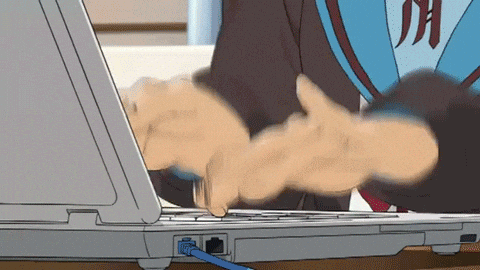 Giphy
Remember to keep yourself accountable to deadlines and ask someone if they can check on you to make sure you're doing your work. Or try downloading Forest and other app blocking productivity apps.
3. Focus on the small part of your work first
Like what I said in #2 we postpone doing our much-needed work because we feel resistance to doing it because we're often intimidated by the task. Maybe it seems impossible or too much to do but still, the fact of the matter is you will never know unless you just do it.
Giphy
Break it down into detailed small bits like the to-do list in #1 and identify the small parts that you can easily do today then move forward from there.
4. Change up the atmosphere
If you're having trouble generating ideas or focusing on your work then try changing up the atmosphere in your workstation or just head on over to a nearby coffee shop. A change of mood and environment contributes greatly to our productivity level and it gives you a breather from your usual routine of being stuck in an office or at home.
Giphy
5. Learn momentum
A lot of people underestimate or disregard the importance of the balancing act in life. In social and work it is important to learn and practice time management and prioritizing our schedule to fit our needs without losing our loved ones or getting fired. Poor momentum is when you don't have a stable routine in managing your life and getting burned out in the process.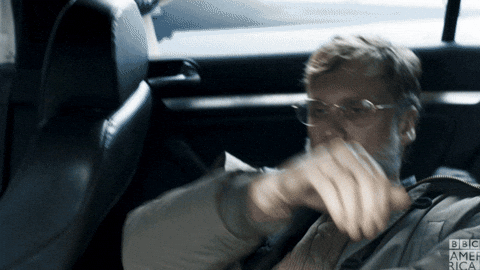 Giphy
It takes a lot of practice and discipline to learn how we can manage our lives without losing out on the important things and not getting ourselves into promising things we can't deliver. Try adapting the relaxing and mindful art of meditation to help clear your mind off daily toxicity- one of the best meditation app to learn from is Headspace.