7 Must-Have Items That Should Be in Your Bag
They say you can tell a lot about a woman by the contents of her purse, in this case, style is like the window to the woman's soul. She creates the image she presents, her choices reflect her personality, passion for style and everything else.
Let's narrow down the basic essentials that are a must in every woman's bag, from tech, makeup, band-aids, and everything else that you could possibly need.
Charger + Powerbank
RAVPower 22000mAh Portable Charger High Capacity Powerbank, $39.99 (available on Amazon)
It's a no brainer that wherever there's a phone, a charger or power bank is not far away. Everyone has their phone with them 24/7 and our hands are almost never without our beloved cellular devices, so with that, it's never an option to have them die from battery loss.
Scout Bag
Pinterest
Be prepared for anything and you'll never have any regrets when for example an unwanted stain strikes, problems in the bathroom occur, surprise injuries, and basically anything under the sun. Always be safe than sorry in every situation, remember that chance favors the prepared.
Umbrella
Disney Tsum Tsum Umbrella with 3D Handle, $10 (available on Amazon)
Here in the Philippines, we have one of the most frantic and unpredictable weather patterns around. Everyone is practically trained in their own way to predict the weather by looking up at the sky and relying on instinct, but rain or tropical sun-always bring an umbrella.
Wallet + Keys + Phone
Pinterest
Essentials and these are a must have whenever you leave the house, you can't leave without having money and identification cards present. And nobody wants to get locked out of the house especially during the night time or when the rain decided to stop by and catches you outside.
Notebook and Pen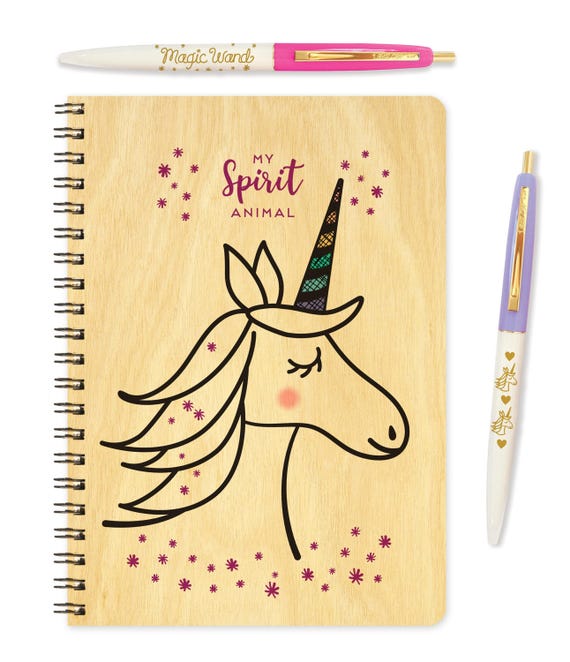 Magical Unicorn Gift Set Wood Notebook and Pen Set, P 1,409.57 (available on Etsy)
Even in the digital age where everyone uses their phones to type notes and reminders, it's always handy to have a small notebook that you can doodle on when you're bored or when you need to stash some important slips of paper inside.
Kikay Kit
Benefit Cosmetics Date Night with Mr. Right Kit, P 1,900 (available on Sephora and on all Benefit stores
Going natural without any makeup is fine but for those who love makeup, you already know how crucial it is to have them with you for quick touch ups and all that. Another thing that we should all be more cautious about is taking care of our skin, some sun block never bugged anybody to bring right? Maybe moisturizer of a facial mist to revive that tired face in the afternoon.
Pepper Spray
Sabre Red Compact Pepper Spray with Clip, $9.99
You can never be too careful when you're outside, safety is a number one priority that everyone should be wary of. Pack prepared and be alert in case of any eventuality should happen.