Woman of the (Bingeworthy) Hour: Natasha Lyonne's Russian Doll is As Real and Loopy as It Gets
That 100% rating on Rotten Tomatoes on its opening week is no easy feat, and that alone screams "A-MA-ZING". TIME Magazine has even boldly said that it's Netflix's "2019's best show so far". The network's hit called Russian Doll, which premiered during the first week of February, offers a trip down memory lane – scratch that – TRIPS down memory lane – as one finds a strong, likeable, flawed heroine die and then get back to life on the evening of her 36th birthday. I hope that caught your attention, because you read it right: She's always dead, yet always ever alive. How in the world...?"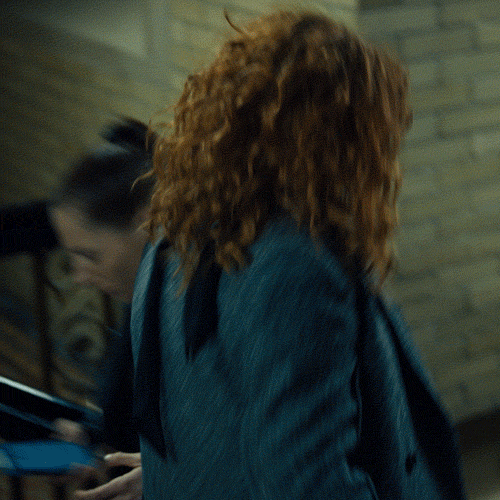 Giphy
This, then, makes for an incredibly fascinating "resurrection". One is suddenly made to think, "What would I do if I were given a RESET button? Would I retrace my steps, or move forward and make the most of my time, knowing that I will have it on loop anyway? Is there a way to escape it? Is the Universe trying to teach me something?"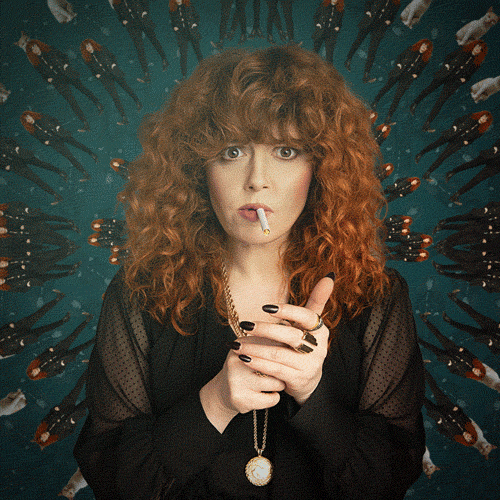 Giphy
These and more existential questions are what await any viewer. The series has also gotten much adulation especially from women all over the world. It's a story written by powerful women, perhaps to empower us all in return. Take a look at this Tweet:
Beyond that, allow us to state more reasons why Russian Doll, with its formidable Natasha Lyonne (also writer and producer), is a woman of worth your binging hours. Bring it on as you sing along to "Gotta get up, gotta get out, gotta get home before the morning comes", the show's theme song. You may relate with it on a spiritual level, even. Its teaser doesn't lie: "Dying is easy. It's living that's hard."
1) As most people have remarked, it's a beautiful story about how strong and resilient women can be.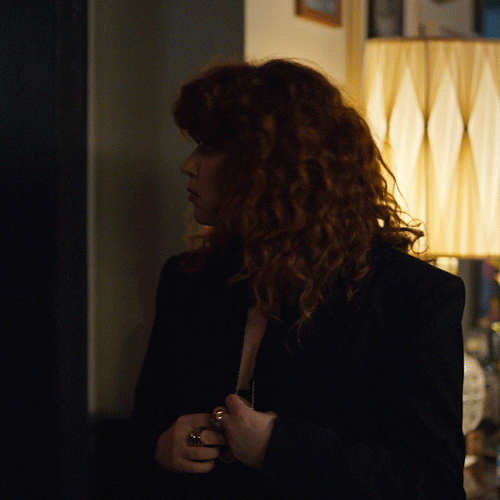 Giphy
2) Reversals of gender roles are powerful in this one.
While it is probably not the show's intention to only empower women and criticize men in the process, it is comforting to see gender roles and stereotypes ascribed to females being placed on male characters. It helps us see things from a clearer vantage point that such traits can be held by anyone. We get to see that a man can just be as vulnerable as women during breakups, surrounded by all forms of unhealthy food deliveries and ungodly tears inasmuch as women can have choices in not being tied to marriage or traditional societal constructs.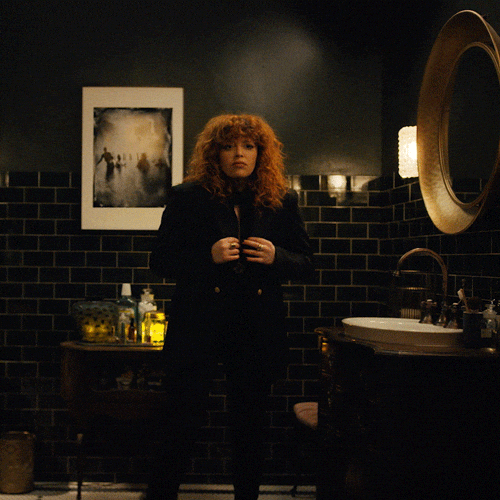 Giphy
3) Witty dialogue. 'Nuff said.
If seeing a frantic Nadia laugh with a homeless guy and say, "I am the abyss" does not catch your attention, then I don't know what else to do. The dialogue is both surreal and too real, almost unapologetic in its seeming disregard of "appropriate" language for TV.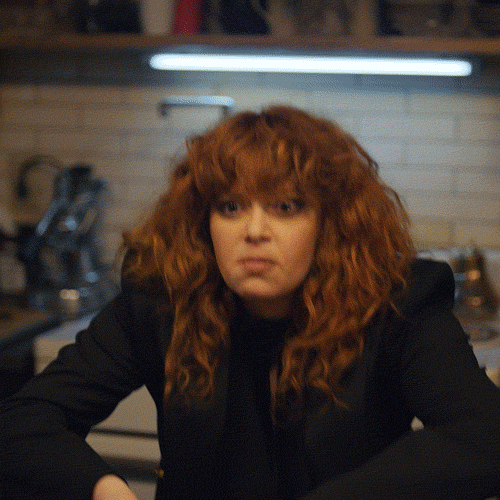 Giphy
Seeing Alan (another character to watch out for) admitting his personal flaws through his monologue also makes the cut into one of the best lines of the show. And if Nadia referencing Forrest Jump in her "Life is like a box of timelines" doesn't hit you in the face with its sheer wit, you might want to brush up on your Dialogue Appreciation Game.
4) It helps one see things as relative, and perhaps even calls us to examine most of our life choices. How much good and bad have we done? Is there really a good and bad, or is it true that life really is filled with gray areas?
Every time Nadia's life gets "reset", we get to see more and more of her: the good, the bad, the ugly. Yet as the days pass by, something changes: She begins to transform into a more nuanced character. She reaches out to someone, she helps a homeless guy and even guards the guy's shoes, etc. When Nadia states, "Staring down the barrel of my own morality always beats fun," she probably had not known that it's great that it beats fun, because there are more things to life than fun, alcohol, cigarettes, and rudeness. It's looking more into what one can do in this ever-so-finite life.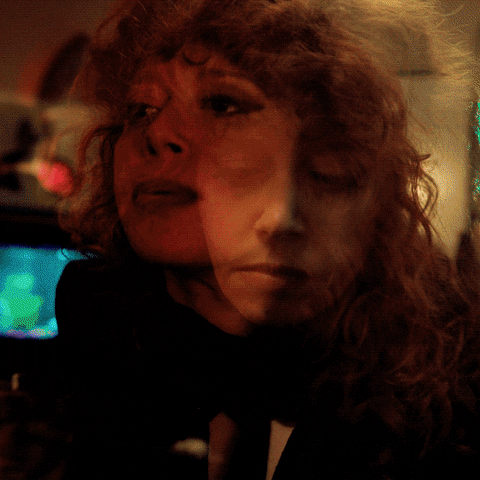 Giphy
One might think that it's just one of those series that attempt to be "cool" due to the "timeline trope", but it's more than that. It's a hodgepodge of many things: religion, relationships, sexuality, life, death, and everything in between. If you're in for a great TV treat this 2019, please do not sit this one out. Let's all figuratively "smoke a joint" and get in this almost psychedelic ride and reflection into our lives, our significance (or insignificance), and where we are and what we do set against the background of a grander scheme of things.
russian doll netflix release date
russian doll netflix natasha lyonne