A Quick Guide to Small Talking with the Awkward Acquaintances in Your Life
At work, there are two kinds of employees you will get to meet: those who who engage in small talk, and those who avoid it at all costs.
We're not giving small talk enough credit, though. It's actually more important than you may think.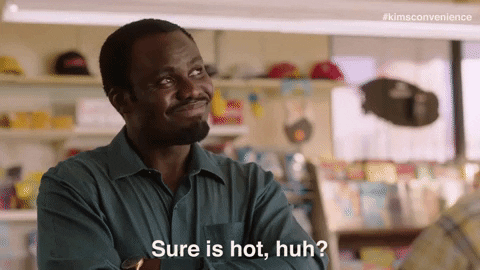 Giphy
Regular exchanges of hi-hellos in the hallway help establish a connection with an employee from a different department. A meaningful chat, even if it happens only once in a seminar you didn't even want to attend, can be the start of a lasting friendship.
Small talk not only extends your network but also builds rapport. Who knows when you'll need to collaborate for a big project with that girl across your desk? And who's to say your bright idea will never find the support it needs? At the end of the day, you'll be surprised how small talk works wonders.
So if you're a newbie at this practice, we have three simple tips that can make things easier for you.
1. You can always ask, "What's your name again?"
To remember names is always, always the first and most important tip anyone would give when it comes to engaging in conversations. For someone who's bad at recall, like me, this just puts too much pressure on me — which will lead me to avoid talking to strangers so I can reduce the risk of embarrassment.
But almost everyone I know would admit that they have problems remembering names, too. So it's pretty normal and understandable if you miss the name of the person you're talking to.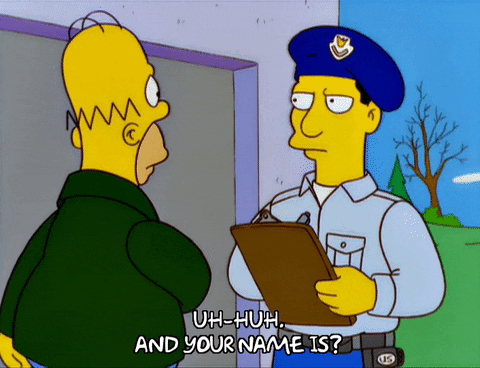 Giphy
Pro-tip: If it feels impolite to ask for the other person's name, a trick is to pull out your smartphone and ask for his/her contact information. Not only will you get the person's mobile number but also his/her full name.
2. Listen intently and be genuinely interested.
Whether you admit it or not, you're afflicted with a special condition that makes you love talking about yourself. Frankly, everyone is like that. But small talk is all about dynamic conversations.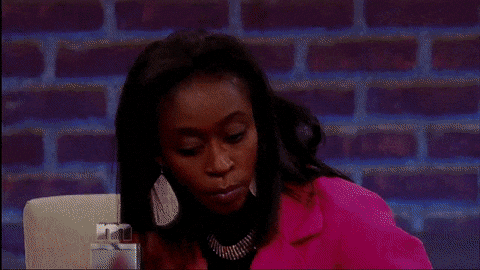 Giphy
Find something in common: "What brings you to this convention?" is a good start. "Grabe 'yung traffic papunta dito, 'no!" is another opening. And if the other person seems to show interest in continuing the banter, apply the FORD technique, i.e. ask about his/her Family, Occupation, Recreation, and Dreams.
3. Keep the conversation going by giving multi-faceted responses.
When asked, "What did you do this weekend?" and you know the recent break wasn't particularly exciting for you, don't provide a short three-word answer: "I stayed home."
Instead, say something like: "I stayed home and binge-watched The Haunting of Hill House with my niece. We're both not fond of the horror genre, and it was so funny looking at our reactions while watching the series. Have you seen it yet?"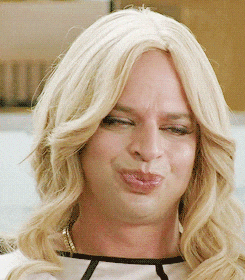 Giphy
Not only will this sort of reply deepen the conversation, but it will also give the other person a "hook" upon which he/she can ask a follow-up, such as, "How old is your niece?" or "I've heard so much about the series. Is it any good?"
Remember: Even a two-minute conversation can make your day. So flash your lovely smile, and make new friends!