5 Easy Drink Mixes You Can Do For House Parties This Season
Bars and restaurants are starting to get jam packed these days so why don't you just do celebrations at home where you can just relax and feel comfy?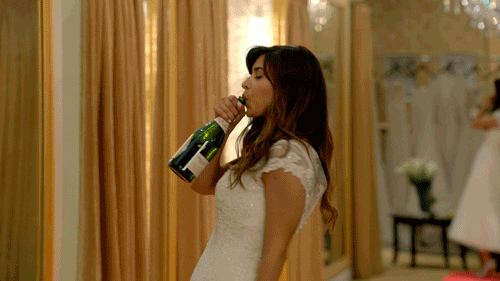 Giphy
It's fun to host house parties. Get this chance to impress your friends with your drink-making skills. Here are X delicious drink mixes you can easily do:
1. Blood Orange Elderflower Garden
Ingredients:
50ml Whitley Neill Blood Orange Gin
25ml Elderflower liquor
15ml lime juice
150ml ginger ale
Orange wheel and thyme sprig for garnish
Method:
1. Pour Blood Orange gin, Elderflower liquor, and lime juice into a glass over ice.
2. Stir and top with ginger ale.
3. Garnish with orange wheel and thyme sprig.
2. Crabbie's Time
Ingredients:
30ml gin of choice
30ml fresh lemon juice
30ml pink grapefruit juice
Crabbie's Original Alcoholic Beer
Thyme sprig for garnish
Method:
1. Combine gin of choice, fresh lemon juice, and pink grapefruit juice in a steel mixer or whatever you have that can shake all these ingredients together and make you feel like a legit bartender.
2. Pour the contents on a fancy wine glass over ice.
3. Top with Crabbie's Original Alcoholic Beer and thyme sprig to garnish.
3. French 75
Ingredients:
Gin
Cointreau
Lemon Juice
Champagne
Gomme syrup
Method:
1. Chill all ingredients.
2. Mix them all together.
*You can either do this or simply mix gin and sparkling wine and you're done!
4. Long Island Iced Tea
Ingredients:
Gin
Rum
Tequila
Vodka
Triple Sec
Coke
Lemon Juice
Gomme syrup
Lemon wedge
Method:
1. Mix everything together and pour over ice.
5. Screwdriver
Ingredients:
Vodka
Orange juice
Orange wedges
Method:
1. Pour the vodka of your choice into a tall glass with ice.
2. Pour some orange juice on the top and add an orange wedge to garnish.
3. Stir and enjoy!