Treat Your Loved Ones to The Dreamiest Dreamcake by Le Sucre Lab
Valentine's day is here and if you're like us who've been a bit too busy to prepare for it, you probably haven't planned on anything yet.
But don't worry, we've found a quick solution - with delicious treats like this famous dreamcake who won't have a good time this day of the hearts?
Instead of the go-to classic chocolate dreamcake that's been sweeping us off our feet why not opt for something new and refreshing with fresh strawberries instead. Take things to the next level and include Le Sucre Lab's new Strawberry Dreamcake on the agenda.
Sink your taste buds into this fluffy chiffon cake with deliciously refreshing strawberries with mounds of luscious strawberry cream. If you're a certified berry lover or you know someone that is then this is a great gift to treat them and why not yourself with.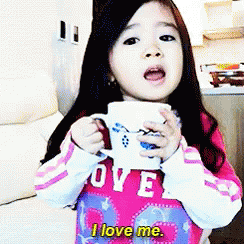 Tenor
Not familiar with Le Sucre Lab? it started as a pastry studio and workshop in 2017 in Sta. Ana, Manila, where they welcomed everyone to learn the art and science of baking. The creators of the lab weren't shy with innovating and creating something new and with ingenuity at a surplus and undeniable love for sweets, they came up with the DREAMCAKE.
To get your hands on this new dessert you better act fast because this Valentine-special Dreamcake will be available from February 11 to February 17 for Php 685.00. For more information, follow Le Sucré Lab on Facebook.