Japanese Beauty Brands You Should Get in Japan
By Japanese standards, beautiful skin should be mochi-hada or be like mochi, a soft rice cake. Skin softness, aside from fairness, is very important to the Japanese.
Instead of acids and physical exfoliators, the Japanese use oil cleansers followed by a foaming one. Then, they use lotion, which is a cross between a toner and an essence but is more of the latter.
This is followed by serum and moisturizer. Of course, they use sunscreen during the day.
So if there is one thing that's unique in the Japanese beauty routine, it is lotion. This product improves texture and firmness and adds to skin's radiance.
The most popular Japanese lotion or essence, of course, is SK-II Facial Treatment Essence, which Japanese women have used for decades.
SK-II Facial Treatment Essence 160mL, USD 179
These essences are meant to be dispensed into the palm of your hand and patted onto the skin.
If you're going to Japan, make sure to check out the drugstores for less expensive alternatives:
Hada Labo Gokujyun Hyaluronic Acid Lotion Moist Type (P 800, available at Lazada Philippines)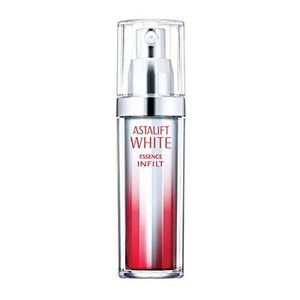 Astalift White Essence Infilt 30mL, USD 89.99
Kiku-Masamune High Moist Lotion
Kiku-Masamune High Moist Lotion