10 Things You Need to Know About the Hyaluronic Acid, The Latest Game Changer in Skincare
By now you probably know how much we love skincare routines and products so we make sure that we are on a constant hunt for new breakthroughs in dermatology so we can find the best products and regimes for every skin.
One of the most interesting things we've always come across lately is the hyaluronic acid. We tried a mask with that ingredient largely placed on the label and got ridiculously fresh-looking skin until the day after. Probably like you, we didn't know what this component is and what is does so we did a quick research to know more about it.
Mind your chemistry terms. Here are ** things we found out that you need to know about the hyaluronic acid.
1. Hyaluronic acid is a glycosaminoglycan - it's a really big sugar!
The Sourcery
You can't get diabetes from this substance so don't worry. It only means that this natural sugar has big molecules. Big enough to penetrate through your epidermis (or your first layer of skin) but not enough to go deep through your dermis.
Innisfree Skin Clinic Mask: Hyaluronic Acid, P 115 (available in BeautyMNL)
The Ordinary Hyaluronic Acid 2% + B5, P 650 (available in BeautyMNL)
2. Similar to collagen, it naturally occurs in our body.
Hyalogic
It occurs naturally on our connective tissues with 50% being found on the skin. The highest concentration of hyaluronic acid, however, can be found on the eyes and joints. Basically, it creates moisture and fullness.
COSRX Hyaluronic Acid Hydra Power Essence, P 850 (available in BeautyMNL)
Bioaqua Aqua Crystal Hyaluronic Acid, P 499 (available in BeautyMNL)
3. As we age, our body produces less hyaluronic acid.
Giphy
Which explains why our skin sag and dry up when we age. This is also why there is a rise of demand on the topical hyaluronic acid on serums and masks.
4. Hyaluronic acid makes your skin plumper, hydrated, and firmer.
iStock
This substance attracts and holds massive amounts of moisture. It's also called a smart nutrient because it adjusts its moisture absorption based on humidity. It revitalizes your skin and brings back life and glow. One gram of hyaluronic acid can hold up to six liters of water. You know how we're all made of 70% water and all that.
My Beauty Diary Hyaluronic Moisturizing Acid Mask, P 693 (available in BeautyMNL)
Leiania House of Beauty Vit A & E + Hyaluronic Moisturizer Serum 100% Supercharged, P 520 (available in BeautyMNL)
5. It is used for lip fillers.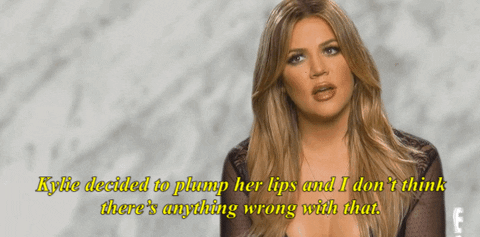 Giphy
It's not surprising that this is one of the ingredients injected to lips to make it plumper. Basically see number 4.
6. The substance is great even for rosacea-prone and eczema-prone skin.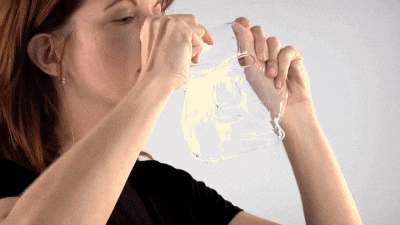 Giphy
This substance is gentle as gentle can be since it practically is part of you.
7. When choosing a hyaluronic acid serum, prefer that it come from a vegan source and that it does not contain alcohol, parabens, sulfates, or any ingredient that is harmful to the skin.
Berkeley
This is pretty common sense though, isn't it? It should apply not only with your hyaluronic acid product but also for all the other things you slather on that mug.
Rorec Hyaluronic Facial Mask, P 65 (available in BeautyMNL)
Skin Inc. Hyaluronic Acid Serum 10mL, P 2,144 (available in Sephora)
8. Hyaluronic acid is originally, more popularly used for joint disorders.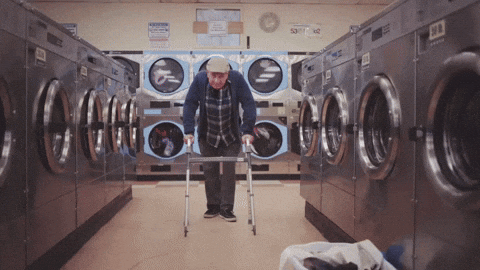 Giphy
It creates a cushion for your joints because of its moisture-holding capacity.
9. It was originally extracted from rooster combs but now it's formulated from streptococcal fermentation.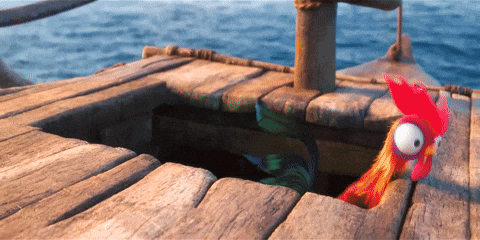 Giphy
Thank goodness for science, amirite? Whatever streptococcal fermentation means, it sounds better than smoothing some rooster comb essence on your face.
For Beloved One Hyaluronic Acid GHK-Cu Moisturizing Serum 30mL, P 3,317 (available in Sephora)
For Beloved One Hyaluronic Acid Moisturizing Cleansing Milk 130mL, P 1,508 (available in Sephora)
10. Hyaluronic acid has a salt-based sister, Sodium Hyaluronate.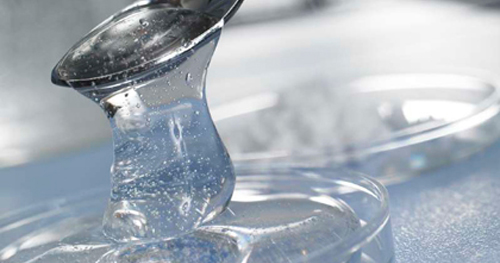 Truth in Aging
Both marketed simply as hyaluronic acid, Sodium Hyaluronate and Hyaluronic Acid have similar moisture retention capacity. Sodium Hyaluronate, however, is smaller in molecular size which means it can penetrate your skin better.
Demarché Labs Fulfill Hyaluronic Acid Topical Wrinkle Filler 15mL, P 5,893 (available in Sephora)
So should you get a hyaluronic acid? The answer is a resounding yes.
It's effective, it's gentle, and it's mild. Try out some products in the market and you'll be surprised.